The CIP Partners Academy is a series of seminars designed for City staff, vendors, and other parties involved in the City's Capital Improvement Program (CIP).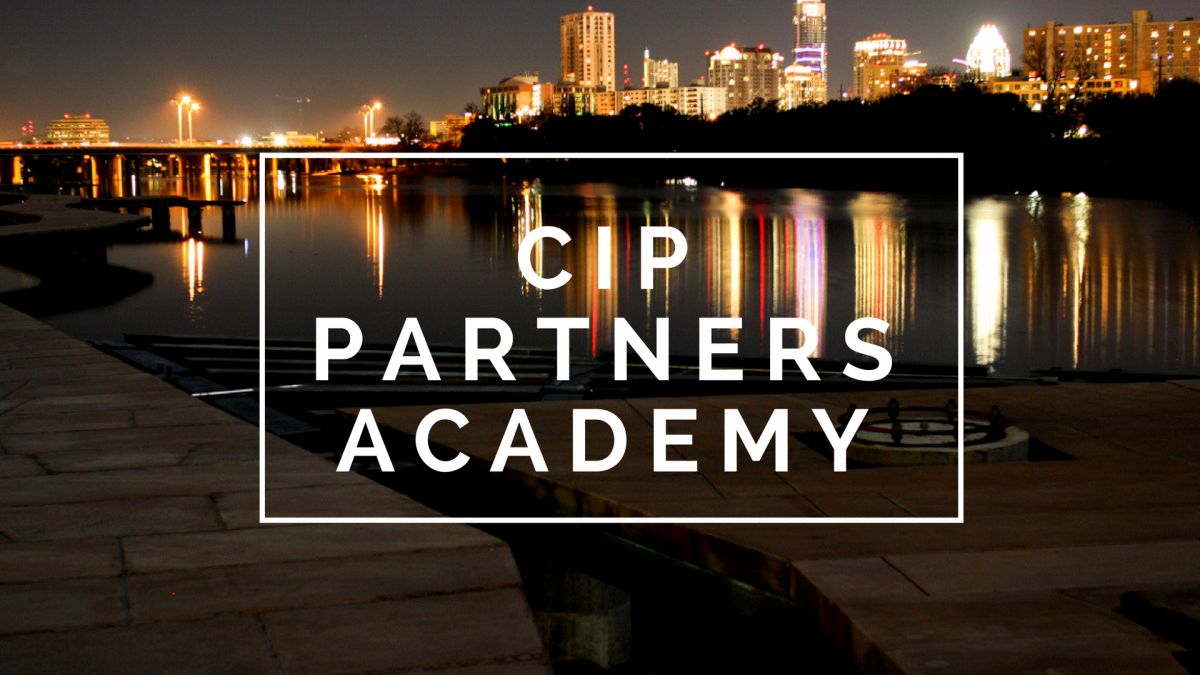 The goals of the academy are to:
Provide information, tools, and resources needed to pursue City professional services and construction contracts
Gain a better understanding of City processes, roles, and responsibilities associated with CIP contracting
Provide an opportunity to network with CIP partners
Participants attending all 6 seminars will receive a certificate of completion from the City
Below is the remaining 2018/2019 CIP Academy sessions. Please click on a date to register
Class Location: One Texas Center, Suite 1070, 505 Barton Springs Road, Austin, Texas, 78704.
 
NEW! 2019/2020 CIP Academy session dates:
Class Location: One Texas Center, 505 Barton Springs Road, 10th Floor, Room 1070
Class Location: One Texas Center, 505 Barton Springs Road, 3rd Floor, Room 325
Class Location: One Texas Center, 505 Barton Springs Road, 10th Floor, Room 1070
Class Location: One Texas Center, 505 Barton Springs Road, 3rd Floor, Room 325
Class Location: One Texas Center, 505 Barton Springs Road, 3rd Floor, Room 325
Class Location: One Texas Center, 505 Barton Springs Road, 3rd Floor, Room 325