As the central spine of downtown Austin and the connection between Lady Bird Lake and the Texas State Capitol, Congress Avenue is arguably Austin's most prominent street. Despite this, the Avenue lacks the vitality and identity of a great people-centric place. The goal of this effort is to develop an urban design and implementation strategy that results in a human-centric, multi-functional complete street with a clear and attractive identity.

Improving Congress Avenue as the 'Main Street of Texas' is called for in the Council adopted Downtown Austin Plan, and the project is made possible with funding from the City's 2012 bond program. In partnership with the Downtown Austin Alliance (DAA) and community stakeholders, the City contracted with an Urban Design consultant team to help refine and realize the vision for the Congress Avenue from the Capitol to Riverside Drive.
Over the next nine months, outreach efforts will gather input about the future development of Congress Avenue. Public events and focused meetings will allow stakeholders to participate and will give every Austinite and Texan a voice in the process.

Recent Events
OPEN HOUSE #4 | March 5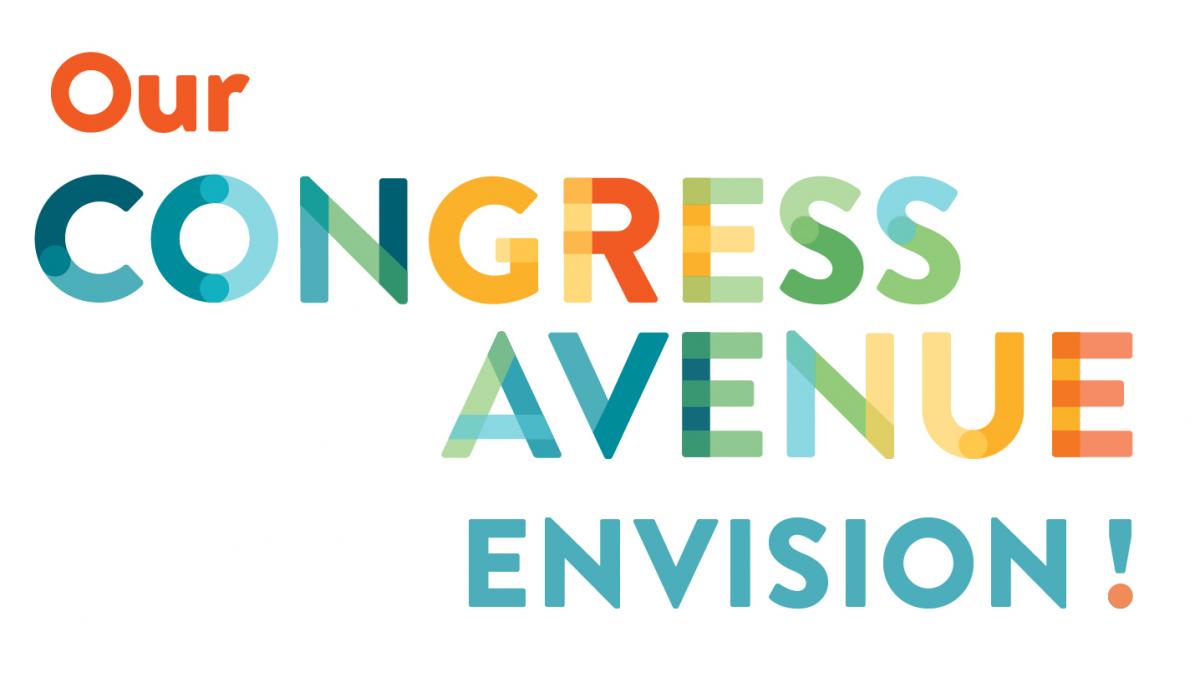 The City of Austin, in partnership with the Downtown Alliance, will host two open house events to present the recommendations for the future of downtown Congress Avenue. At our last meeting, "Imagine!" we presented a number of options for improving Congress Avenue as a place for people. We are excited to share the results and a draft of the new vision for the Avenue.
View the Congress Avenue Mobility Report
Previous Events
  | May 15, 2018
The City of Austin, in partnership with the Downtown Austin Alliance, is continuing the planning effort for Congress Avenue between 11th Street and Riverside Drive. We want to share with you what we heard, what we found, and some initial ideas about the future of the main street of Texas.
On May 15th, 2018, City Staff and the Downtown Alliance hosted an open house for Our Congress Avenue – Imagine! Attendees learned about the history of the avenue and provided input that will inform the final design.
Open House Presentation Boards
LAUNCH | April 5
The Congress Initiative launched in early April with an open house on the Avenue. Over 150 people joined the City, the DAA, and the design team to "walk the Avenue" (laid out in colorful tape across the floor) and discuss the future of Congress. The design team gathered comments on subjects ranging from economic development and ecology to social equity.

TRANSFORM | June
For two days Austinites took walking tours, biked along mocked-up streets, tested material performance, and built street sections with strips of paper. With the help of organizations and volunteers, a wide range of ideas poured forth from young and old. The fun culminated with a marching band making its way up the entirely of Congress Avenue.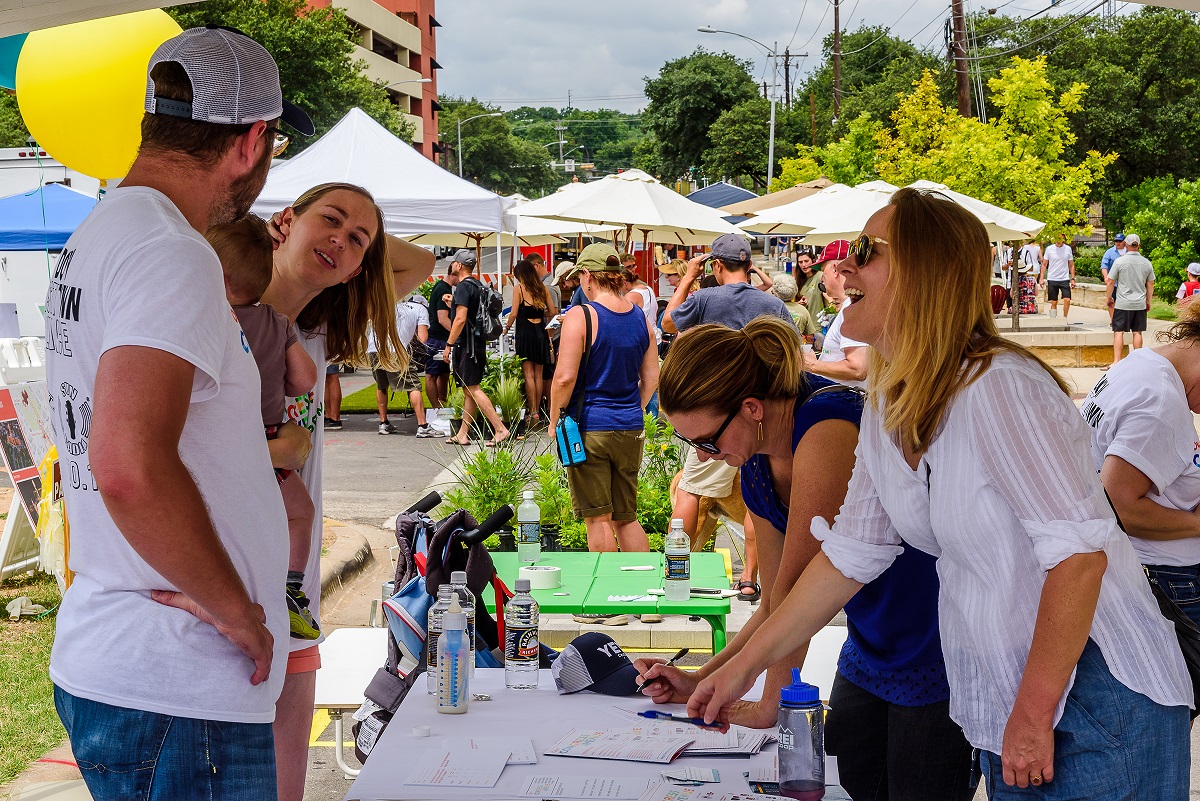 Image courtesy of Michael Knox
Contacts 
David Taylor, Public Works 
Project Manager
512-974-7132
Email
Jorge E. Rousselin, Urban Design
Division Manager 
512-974-2975
Email