Rethink/ is Austin's own mobile app, designed to help everyone go green and protect what's best about Austin.
Ready to rethink your habits?
Incorporating sustainability into your daily routine is easy, whether you're at home, at work, or on the town. Every effort counts!
Rethink/ provides simple actions that make sustainability a priority in the things you do every day.  Each action is translated into the impact it can have to save money, energy, time, and resources.  Embedded videos and URLs share localized tips, including City of Austin resources or programs that can help.  Using Rethink/ can save you an average of $200 a year.
Make it a game!  Play with friends from Facebook and Twitter, climb the Leaderboard, fill your Trophy Case.  Using Rethink/ helps make Austin even greener.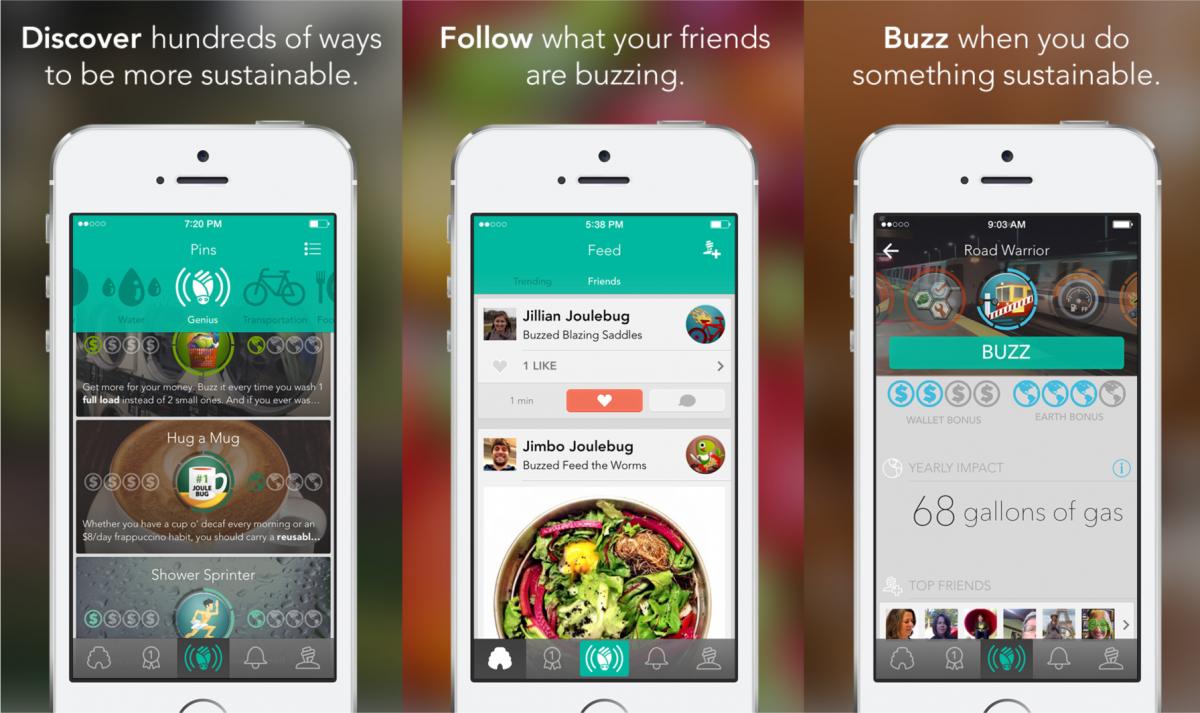 [1]
Discover
Learn about the actions that will help you earn pins and badges in 10 categories, such as energy conservation, waste reduction, transportation, and water conservation.  Earn the Hold The Bag pin each time you use a reusable shopping bag.  Get the Bin To Win pin every time you recycle. Go even further by choosing actions in each category that you've never done before.

Buzz
Start Buzzing every time you take action to earn pins and points for going green.  For example, when you use a reusable mug for your coffee or tea, Buzz Hug a Mug and earn a pin.  Add a photo of your mug and share it with your Facebook or Twitter friends for even more points. Feeling stumped on how to take action and earn those Buzzes?  Check out the video and web links provided for tips, resources, and instructions. Rethink/ keeps track of everything you do to make Austin greener. Over time you can review your History or Trophy Case and feel good about the positive impact you've achieved.

[2]
Connect
Connect with your friends and family and encourage them to go green.  Rethink/ allows you to share your progress on Facebook or Twitter – and hopefully inspire others with your bright, green example.  As your friends join in the fun, keep track of what's trending and compare photos.  Take it to another level with a little friendly competition:  Host a contest to see who can earn the most points and be the Green champion!