Is your business or organization hosting an event in Austin? Wouldn't you like to welcome attendees the minute they touch down?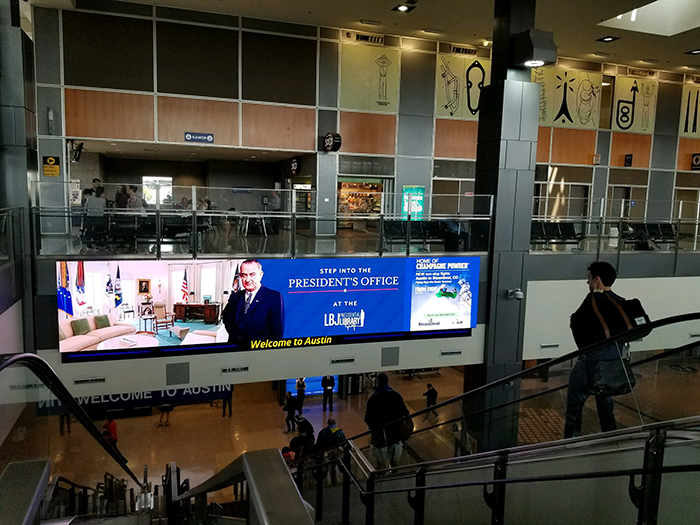 We have:
Video wall messages
Welcome stations
Special ground transportation accommodations
Welcome messages can be placed on the video walls positioned above the escalators going down to the baggage claim area. These messages are available in 10-second time slots, and the video wall space available is 8' (w) x 6' (h).
The messages are produced by the host organization and can be placed prior to the event and up to three days afterwards. Messages must be approved by the Department of Aviation before placement.
Welcome stations are a great way to personally greet people coming to your event. Here you can present gifts or gift bags, meeting materials or other items to attendees. These stations are located at the stairway and escalator landings in baggage claim, and include tables, chairs, and easels.
We also offer special ground transportation arrangements. We can arrange for vehicles provided by the hosting organization to be waiting curbside up to 15 minutes prior to flight arrival for easy load-in for everyone.
Check out these guidelines, specifications and applications from the links below and let us know how we can help you with a unique Austin welcome for your group: