The Emma S. Barrientos Mexican American Cultural Center (ESB-MACC) is dedicated to the preservation, creation, presentation, and promotion of the cultural arts of Mexican Americans and Latino cultures.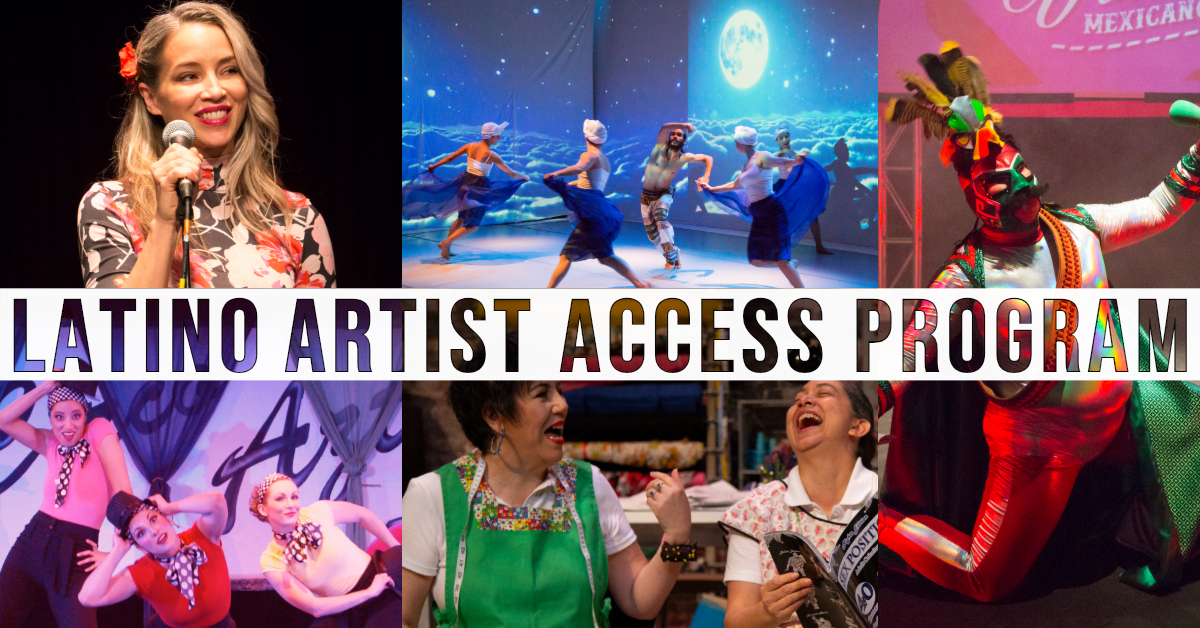 The current Latino Artist Residency Program (LARP) at the ESB-MACC will be coming to an end in September 2019. Thank you to all of our LARP artists who have participated and to community members who have given the feedback that helped to create our new phase of the program, the Latino Artist Access Program (LAAP). The ESB-MACC is now accepting applications for the new Latino Artist Access Program (LAAP) through April 18th for contracts starting in October 2019! Please click here to apply. 
El actual Programa de residencia de artistas latinos (LARP) en el ESB-MACC finalizará en septiembre de 2019. Gracias a todos nuestros artistas de LARP que han participado y a los miembros de la comunidad que han brindado los comentarios que ayudaron a crear nuestro nuevo Fase del programa, el Programa de Acceso a Artistas Latinos (LAAP). ¡El ESB-MACC ahora está aceptando solicitudes para el nuevo Programa de Acceso de Artistas Latinos (LAAP) hasta el 18 de abril para contratos que comienzan en octubre de 2019! Por favor haga clic aquí para aplicar.