Austin Water's Wildland Conservation Division will conduct a prescribed burn on the Water Quality Protection Lands on Wednesday, July 19. The burn will occur on the Onion Creek Management Unit, just west of Buda (map below). This land management operation will cover 550 acres and should take approximately 6-7 hours to complete.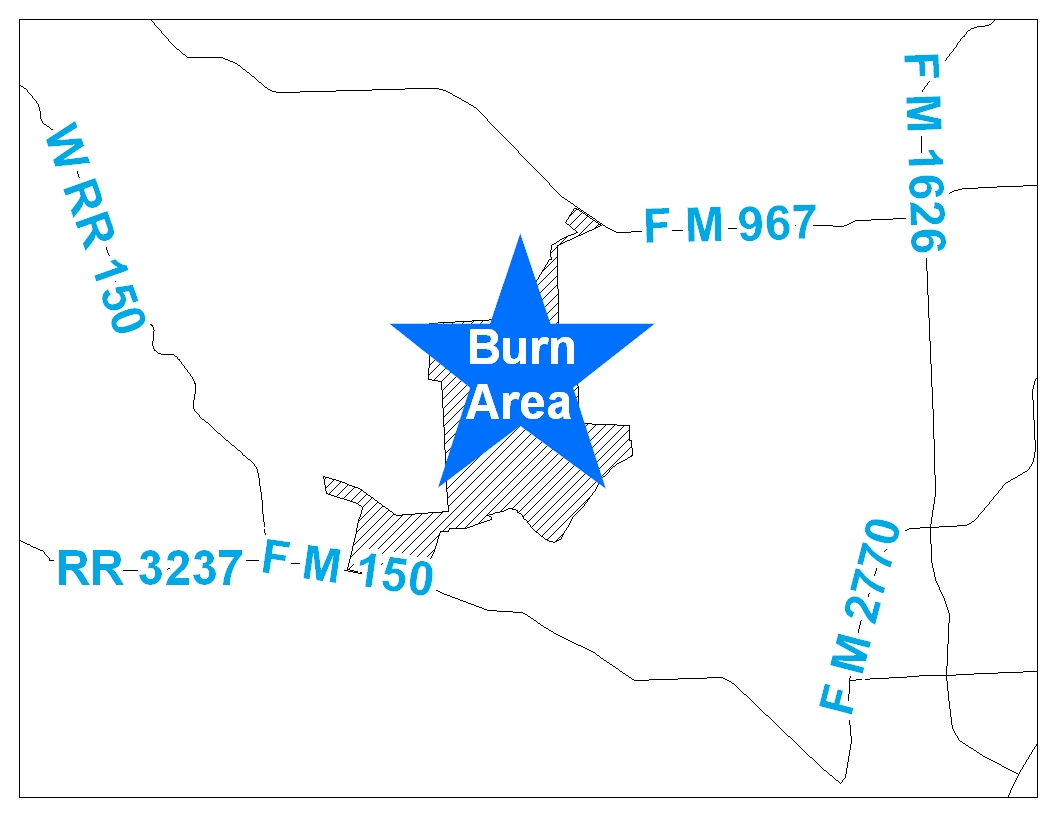 Smoke may be visible south of  FM 967, east of RR 150, north of FM 150, and west of FM1626 and FM 2770  from 11 a.m. to sunset.
 
Prescribed burns safely mimic the natural fire cycle and maintain fire-resilient landscapes for the benefit of people, water and wildlife. The burned area will be extensively patrolled for at least a week after the fire.
 
Conditions such as wind speed and direction are monitored closely and if conditions become unsuitable the prescribed burn will be rescheduled.
An opportunity for the media to view and film a prescribed fire and interview experts is planned for August 15 (8/17 weather alternate date) at the Lady Bird Johnson Wildflower Center. More details to follow.
 
For more information about prescribe burns, please visit www.austintexas.gov/rxfire.
Follow regular updates about the prescribed burn at:
www.facebook.com/AustinWater
www.twitter.com/AustinWater
# # #