Click here 
for the printable version of the AARC's July 2018 Calendar.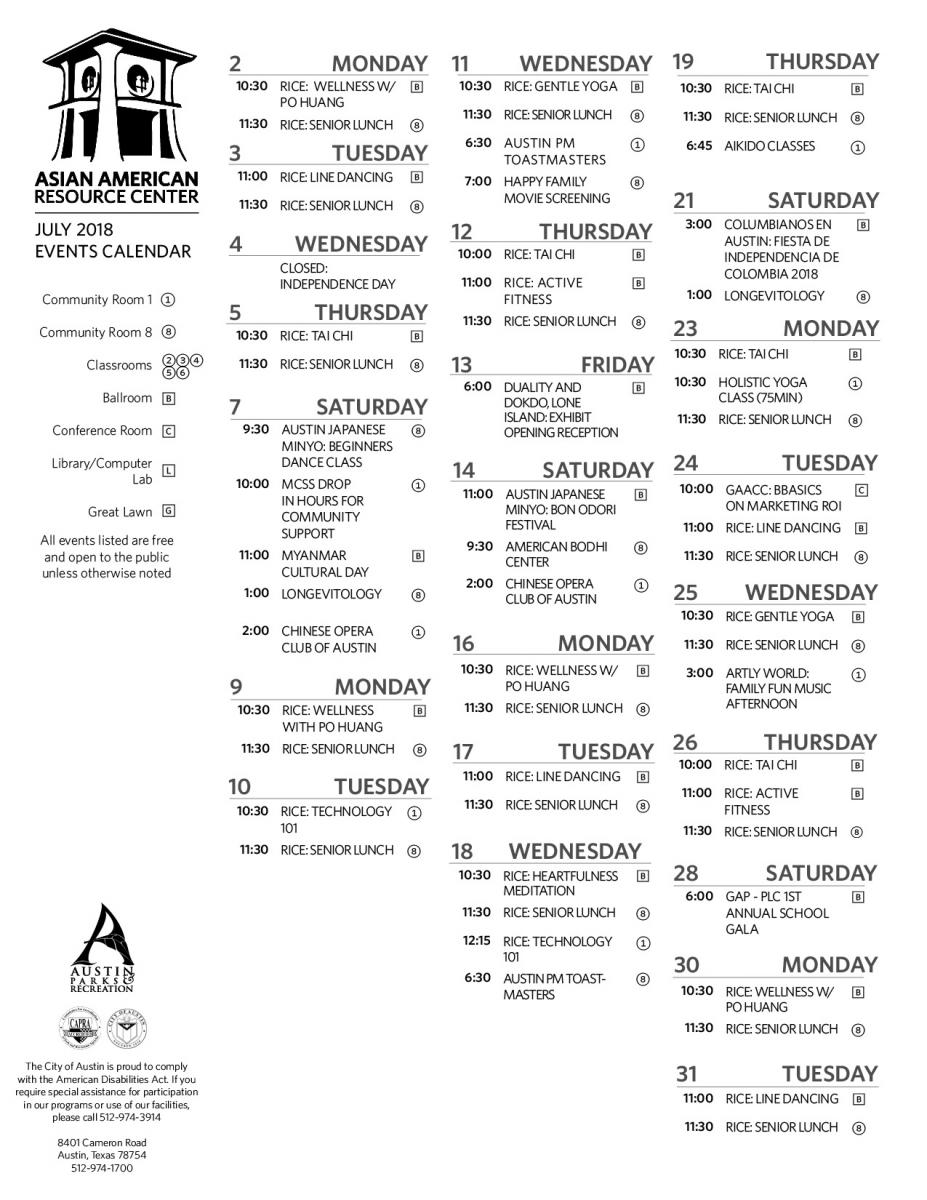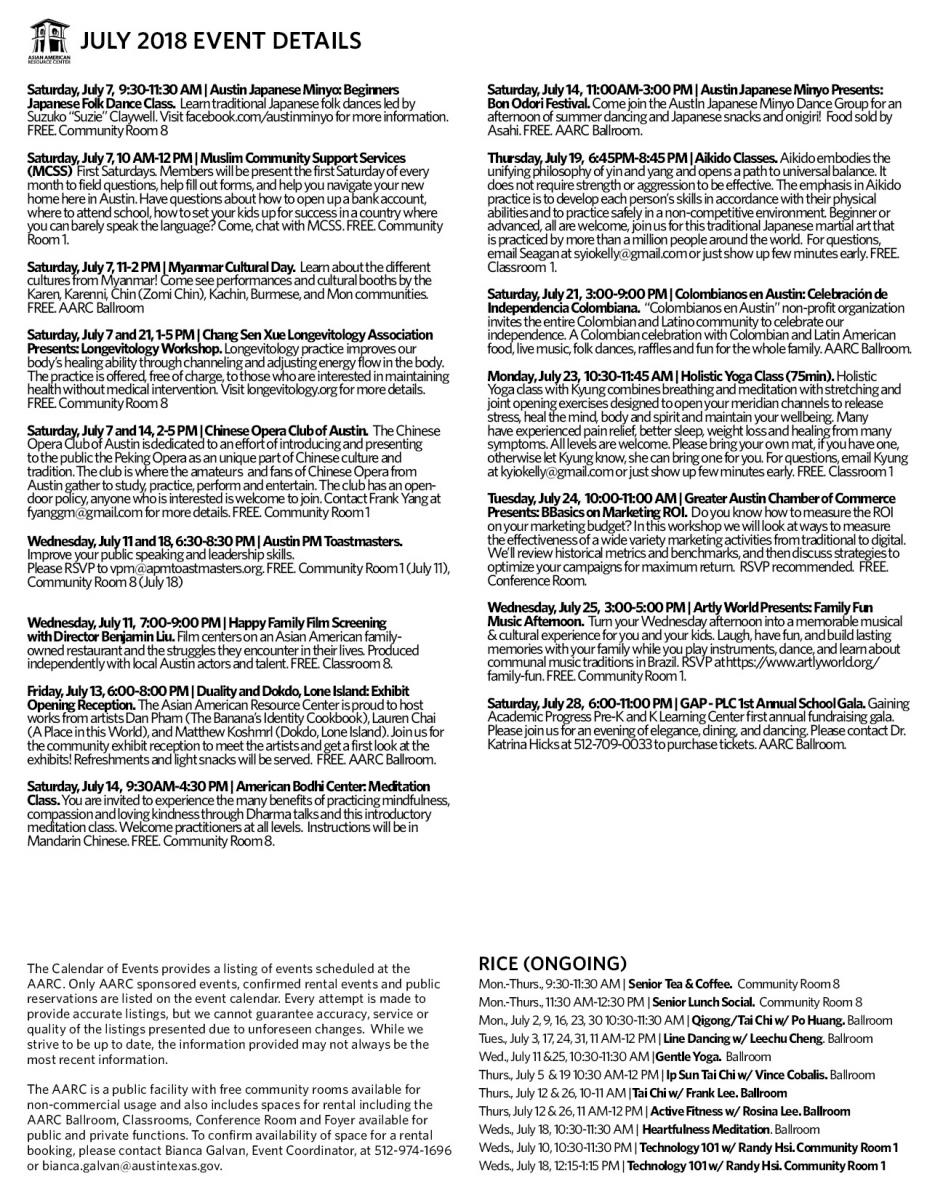 ESL at the AARC
Interested in English as a Second Language Classes at the AARC? In partnership with Austin Community College, the AARC offers English classes on Wednesday and Thursday evenings. The ESL online application will be available starting Friday, April 6, 2018 and is located at http://www.austincc.edu/abe/esl/. 
ESL at the AARC is free but students must be registered to attend. For help call Adult Education Info-line at 512-223-5300. See Flyer for more details.
The AARC is a public facility with free community rooms available for non-commercial usage and also includes spaces for rental including the AARC Ballroom, Classrooms, Conference Room and Foyer available for public and private functions. The AARC is not responsible for the community rental and reservation events listed here.
The Calendar of Events provides a listing of events scheduled at the AARC. Only AARC sponsored events, confirmed rental events and public reservations are listed on the event calendar. Every attempt is made to provide accurate listings, but we cannot guarantee accuracy, service or quality of the listings presented due to unforeseen changes.  While we strive to be up to date, the information provided may not always be the most recent information. To confirm availability of space for a rental booking, please contact the event coordinator Bianca Galvan 512-974-1696 or bianca.galvan@austintexas.gov . 
This is a child page of::