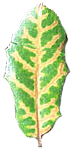 The City of Austin is losing one of its most important assets--the beautiful live oaks and red oaks that form a shady, green canopy over the city. These oak trees are being threatened by a contagious disease called oak wilt. Over the past twenty years, Austin has lost more than 10,000 oaks to the deadly and infectious oak wilt disease. For both individuals and the City as a whole, this loss is felt by increased utility bills, reduced property values, and a sense of devastation.
Oak Wilt Suppression Project
To address this issue, the City of Austin's Parks and Recreation Department (PARD) began the Oak Wilt Suppression Project in 1988 and it originally ran until September 2002. The City worked in partnership with the USDA Forest Service, the Texas Forest Service, and local neighborhood associations. The purpose of the project was to educate the public, locate the disease, provide technical and cost-share assistance, and monitor treatments for any continued spread. From 2002 until January 2006, the City of Austin was not involved in the oak wilt suppression partnership. Beginning in 2006, the City's Planning and Development Review Department (PDRD) renewed its partnership with state and federal agencies as well as neighborhood associations.
For information regarding the Oak Wilt Suppression Program, call 512-974-1881.
General Questions
For general questions concerning oak wilt, including a list of certified private arborists, please refer to Texas Oak Wilt.org.
What is Oak Wilt and is my tree susceptible?
Most oak trees are vulnerable to oak wilt. However there are steps that limit susceptibility (i.e. using pruning spray immediately after pruning, pruning in the colder months, removing diseased firewood). Oak wilt is a serious disease caused by a fungus that attacks the vascular system of virtually all species of Oak trees resulting in the death of the tree in nearly every instance. The disease spreads mainly through interconnecting root systems of adjacent trees; and through wounds on trees (don't prune oak trees in the springtime). Large infection areas can be controlled by "forest sanitation" methods that emphasize the removal of infected trees at the perimeter of the disease area. One method of dealing with the disease is to encourage tree diversity on your land. A fungicide (Alamo) properly applied to specimen trees prior to or during the very early stages of the disease has shown some promise for controlling oak wilt.