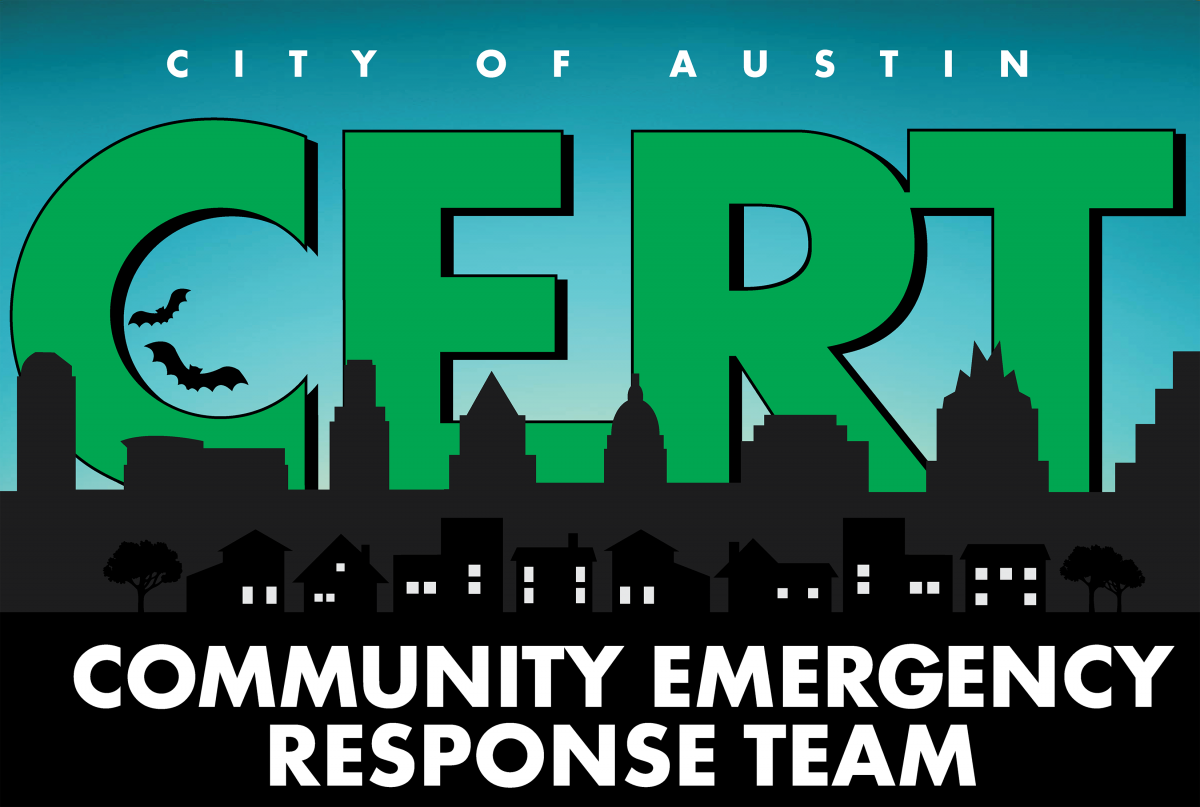 CERT Training 
The Community Emergency Response Team (CERT) training provides an opportunity for people to help their neighborhoods prepare for emergencies and disasters. 
Training covers basic preparedness, first aid, fire suppression, team operation, and light search and rescue procedures. The CERT program is supported by the Federal Emergency Management Agency (FEMA). The training is provided free of charge.
The CERT course is offered annually in the Austin area. Please check www.PreparingTexas.Org and search for CERT G-317 to find a scheduled course.
Free online CERT training is also available at the following link:  IS-317 course offered online by FEMA. This is an independent study course that offers flexible online training.
For more information, please click here to email the program manager.