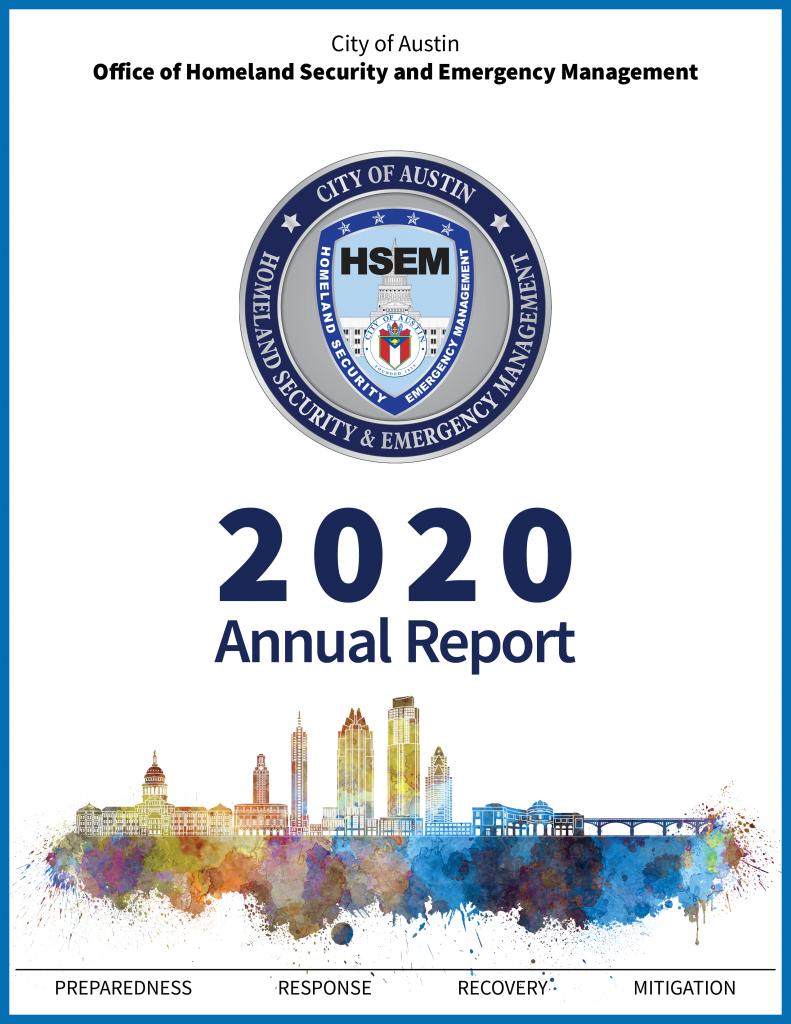 The City of Austin Office of Homeland Security and Emergency Management (HSEM) has released their 2020 Annual Report. 
This report is a glimpse at the previous year and highlights COVID-19 operations in an untraditional year for the HSEM office. It was a year of unique and trying challenges for the community in managing the global pandemic.
The report is available to view online (PDF)
While COVID-19 was the headline for 2020, HSEM, Travis County, and partner agency staff has continually met additional challenges head on as other events unfolded throughout the year – staff pursued training and learning how to combat new emergencies that the Austin community faces, and handled numerous severe weather events ranging from extreme heat to bitter cold. Additionally, Austin became a shelter for many Hurricane Laura evacuees. To find out more about these events and how you can be prepared for a disaster, visit AustinTexas.gov/HSEM.
To better help residents be emergency prepared and safety aware, HSEM and Travis County Office of Emergency Management expanded their readiness resources and partnered to develop an emergency preparedness phone application called Ready Central Texas. The app has news alerts, preparedness resources, and checklists to help individuals and families prepare. Information about Ready Central Texas and the regional emergency notification system, Warn Central Texas, to help families stay emergency prepared can be found at AustinTexas.gov/Prepared.