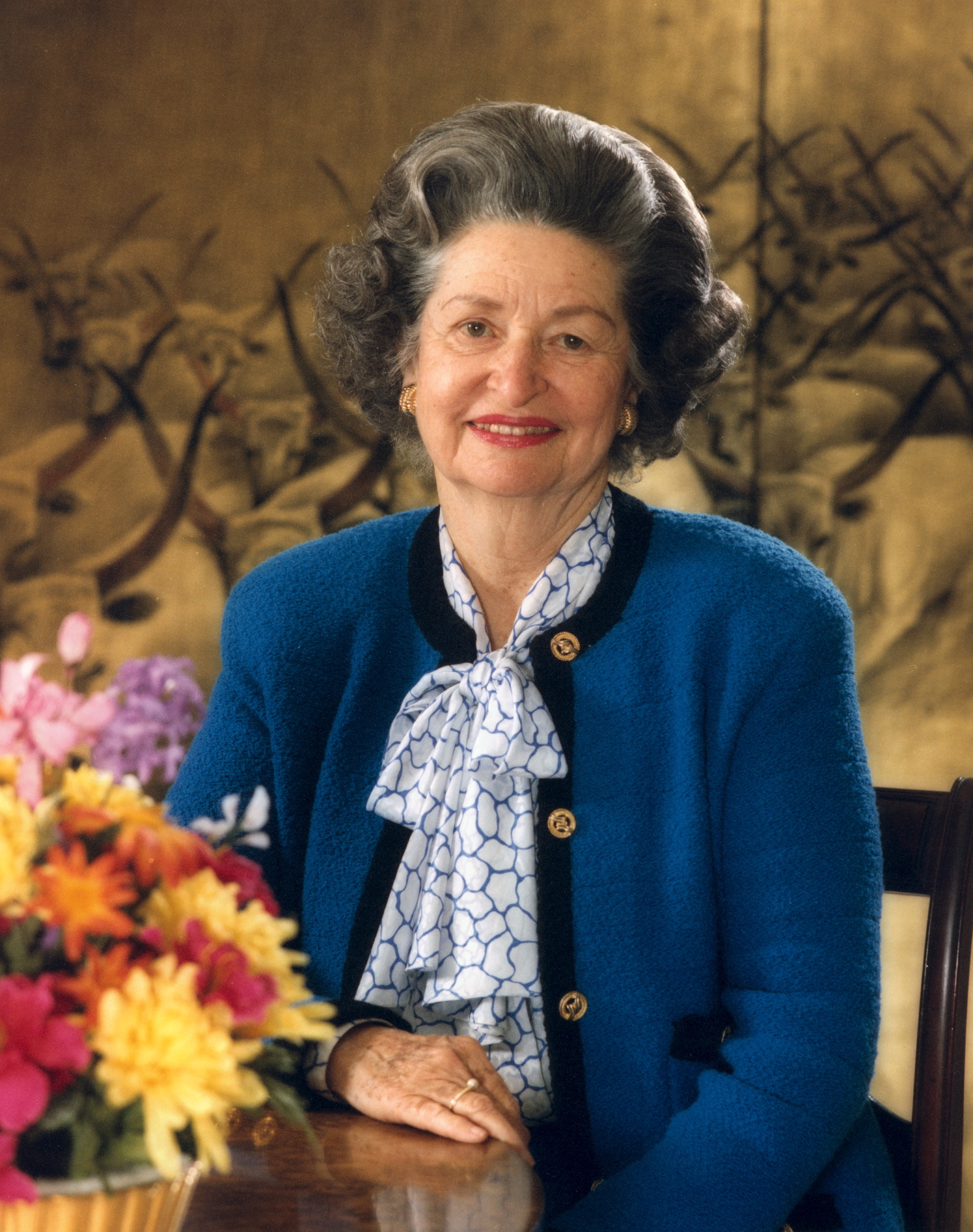 The hike and bike trail around Lady Bird Lake was the vision of Lady Bird Johnson, who passed away July 11, 2007. Lady Bird Johnson was First Lady from 1963 - 1969, and helped transform the nation's landscape during her extraordinary lifetime. Part of her legacy lies along Lady Bird Lake, named in her honor.
As she was growing up, Lady Bird Johnson often noted the impact that natural beauty had on her life. As First Lady she translated her love for the land into national policy, accomplishing a lifetime of achievement as the Environmental First Lady.
Right after the 1964 election, she decided that "the whole field of conservation and beautification" had the greatest appeal to her. Soon after that, she was urging her husband to see what could be done about junkyards along the nation's highways.
Today, perhaps most people think of Lady Bird Johnson as the reason why we see wildflowers blooming along the nation's highways and fewer junkyards and billboards. The Beautification Act of 1965, known as "Lady Bird's Bill" because of her active support, called for control of outdoor advertising, including removal of certain types of signs along the nation's Interstate system and the existing federal-aid primary system. It also required certain junkyards along Interstate or primary highways to be removed or screened and encouraged scenic enhancement and roadside development.