5 Tips for Easy Recycling in your Apartment or Condo

If you're living in an apartment or condo, you may find that recycling can sometimes be a bit more of a challenge. Whether it is space, proximity, or simply just availability, these hurdles can sometimes lead recyclable materials to end up in the landfills.
But there's good news on the horizon! Beginning October 1, 2015, all apartment buildings with 10 units or more will be required to provide recycling for tenants. Under Austin's Universal Recycling Ordinance, apartment complexes will be required to provide access to recycling (with proper signage) in proximity to all community trash containers.
Aside from ease and availability, it's also important to form good recycling habits in your living space. These five tips will help you create an easy and efficient way to increase your recycling no matter where you live:
1. Add recycling bins in mailrooms
Have you ever looked in the trash bin near your mailbox? Chances are it's filled to the brim with recyclable paper – aka junk mail. To keep these recyclables out of the landfill, ask your apartment manager to add recycling bins next to all mailbox areas.
2. Eliminate junk mail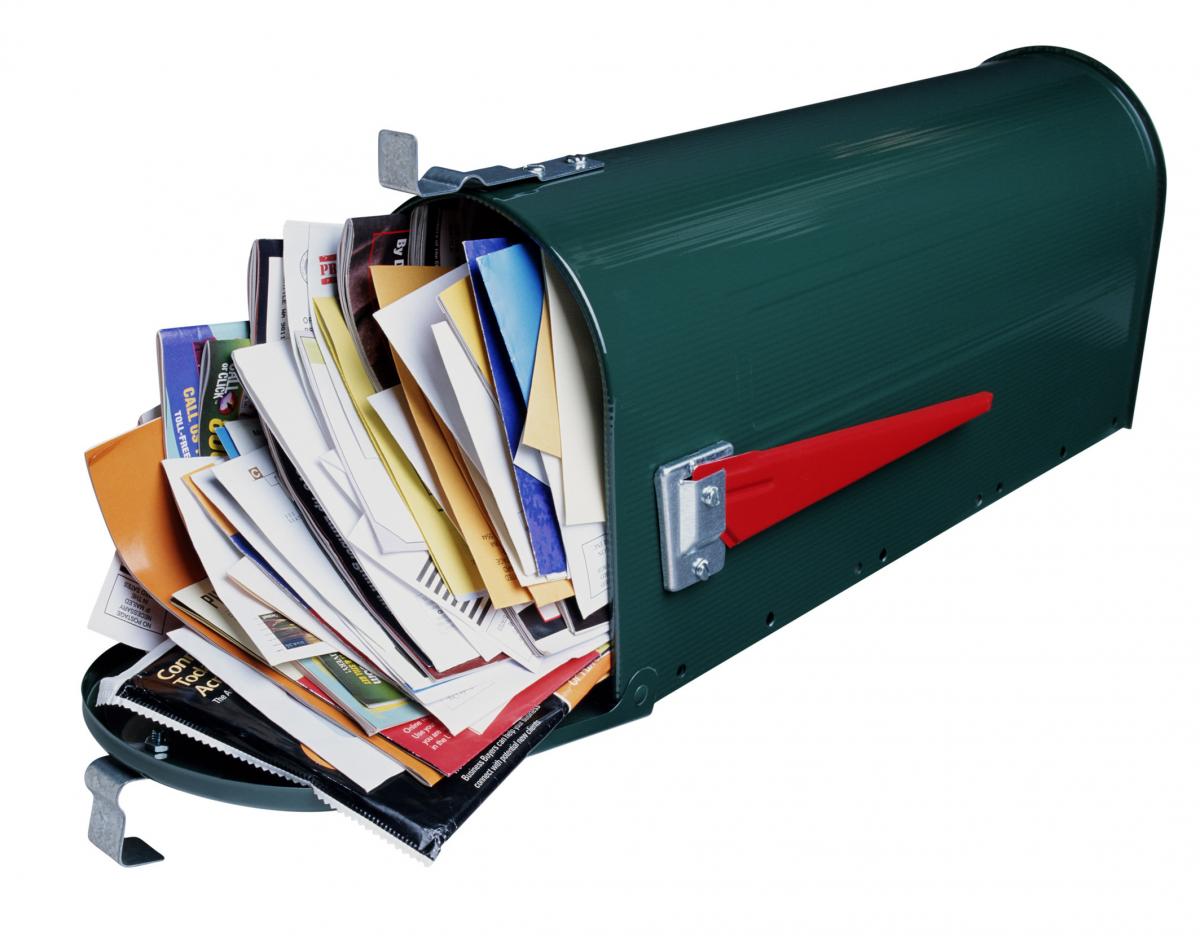 It's easy to unsubscribe from catalogs, retailer circulars, and coupons you don't use. Get rid of the clutter by simply taking your name and address off their mailing lists. Here's how:
Visit Catalogchoice.org to unsubscribe from catalogs
Go to DMAchoice.org to opt-out of receiving magazine, credit card, and other offers.
If you regularly collect coupons, try requesting digital coupons and redeem through your smartphone.  
3. Add recycling bins in every room
It's easy to remember to recycle in the kitchen, since that's usually where you'll find the recycling bin. However, by adding a recycling bin in every room, you'll make it easier for everyone in your household. Never find yourself stuck choosing between convenience over recycling again!
Place a small bin or hang a bag (paper or reusable) on your bathroom door for those empty plastic shampoo bottles, toilet paper tubes, and cosmetic packaging.
Don't forget the space near your printer to catch all those first drafts.
Set up a recycling bin near your bedroom too. You'll be surprised to find how often recyclable materials appear – including items like paper shopping bags and tags, tissue boxes, and magazines.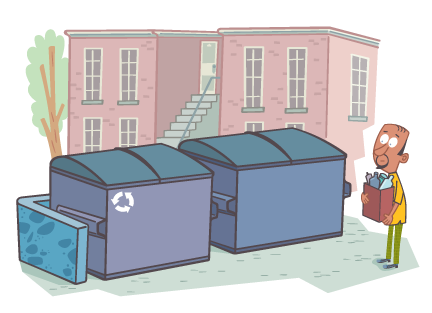 4. Put up recycling signs
Placing signs near your recycling bins will go a long way towards reminding and educating your roommates and/or neighbors about what's recyclable and what's not. Download free signs (available in seven languages) at the City's  Universal Recycling Web page. 
If an item is not included on the sign, check out the What Do I Do With web app at austinrecyles.com
5. Organize a recycling event
If you're already an avid recycler, we encourage you to become a community leader for your complex! Host a special event for collecting recyclable electronics, used batteries, or hazardous materials. Items collected can be safely recycled at:
These tips are just a few ways to help you set yourself up for recycling success at your condo or apartment complex. For more information on recycling, visit austinrecycles.com. Thank you for doing your part to help Austin achieve Zero Waste!