7 Things You Can Do to Make Austin (and the Planet) Greener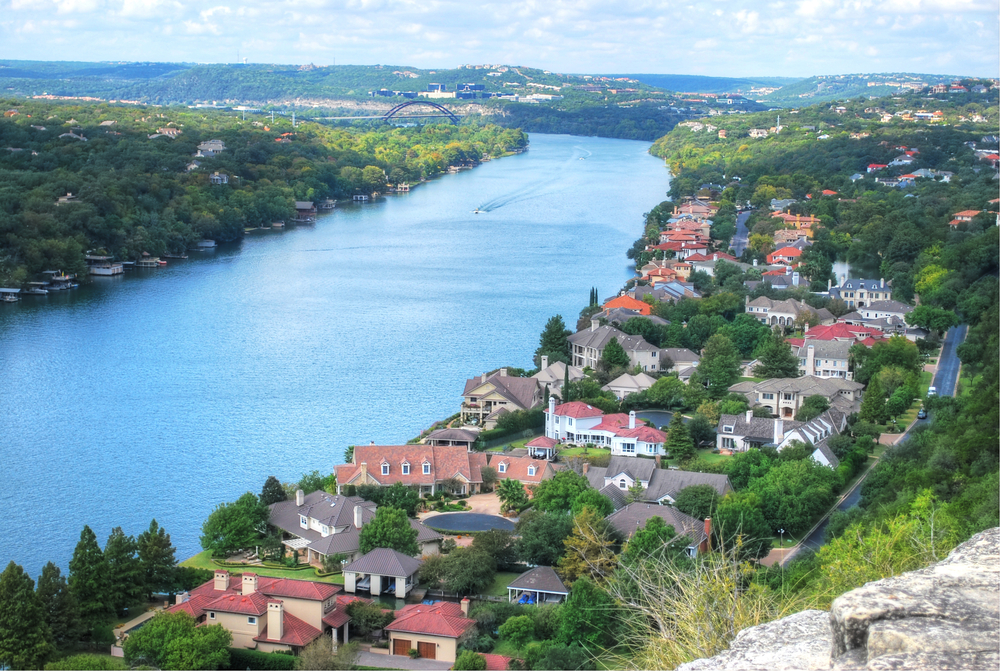 There are so many things to love about Austin and the Hill Country….
Majestic live oaks and shady pecan trees. The view from Mount Bonnell or from an inner-tube on the Guadalupe. Bats under the Congress Avenue Bridge and salamanders in Barton Springs. Listening to music or flying a kite at Zilker Park. Hiking along the Greenbelt and taking a dip in the crystal clear waters of Barton Springs. Gazing at a field of bluebonnets or up at the starry night sky.
We can count ourselves lucky that Austin is abundantly green. But to keep it that way, everyone has to take care of this wonderful place we call home.
Earth Month and sustainability is all about protecting our planet today, and preserving it for generations to come. Do your part to pay it forward and leave the world a little better.
Here are 7 things you can do to take care of Austin
—

and the entire planet:
 

 

 

   1. Plant a tree. Trees work hard! They combat climate change, clean the air, provide oxygen, cool the city, and
   prevent soil erosion. On top of that, trees provide food, mark the seasons, and add beauty to our world. Plant one
   or ten today.

   

   2. Beautify your world. Join a clean-up effort for a park, creek, or street. Plant native plants that are beautiful and
   drought tolerant. Get your neighbors to join you in creating a chalk mural for your street or sidewalk.

 

 

   
   3. Make do with less. Make your shower a few minutes shorter. Keep the lights off for an extra hour. Prepare a
   meal that doesn't involve cooking. Get around without a car for one day. Remind yourself that less is more.

 

 

   
   4. Take care of each other. Because being sustainable means taking care of people as well as the planet.
   Mentor a child, take a meal to someone who needs it, visit the elderly, or share your skill set with a non-profit.

 

   

   
   5. Go local. Buying local means fewer greenhouse gas emissions than buying goods that have been transported
   across great distances. Be good to the environment by supporting the Austin economy! 

 

 

   
   
   6. Commit to a new sustainability habit. Choose a way to save energy, conserve water, reduce waste, or get
   out of the car and make it a habit that lasts all year long.

 

 

 

   7. Host an Earth Day Celebration. Enjoy a good time with good friends — and stick with the Earth Day theme by
   making it a Zero Waste event, composting leftover food scraps, and encouraging your guests to bike or walk there.
Looking for a printable version of the list above? Visit austintexas.gov/earthmonth. 
Simple actions really add up when everyone joins in! Honor the Earth and your community this week by giving back.
Tell us how you've helped to ensure Austin's bright green future at sustainability@austintexas.gov.