7 Tips for Getting More Active and Eating More Nutritious Food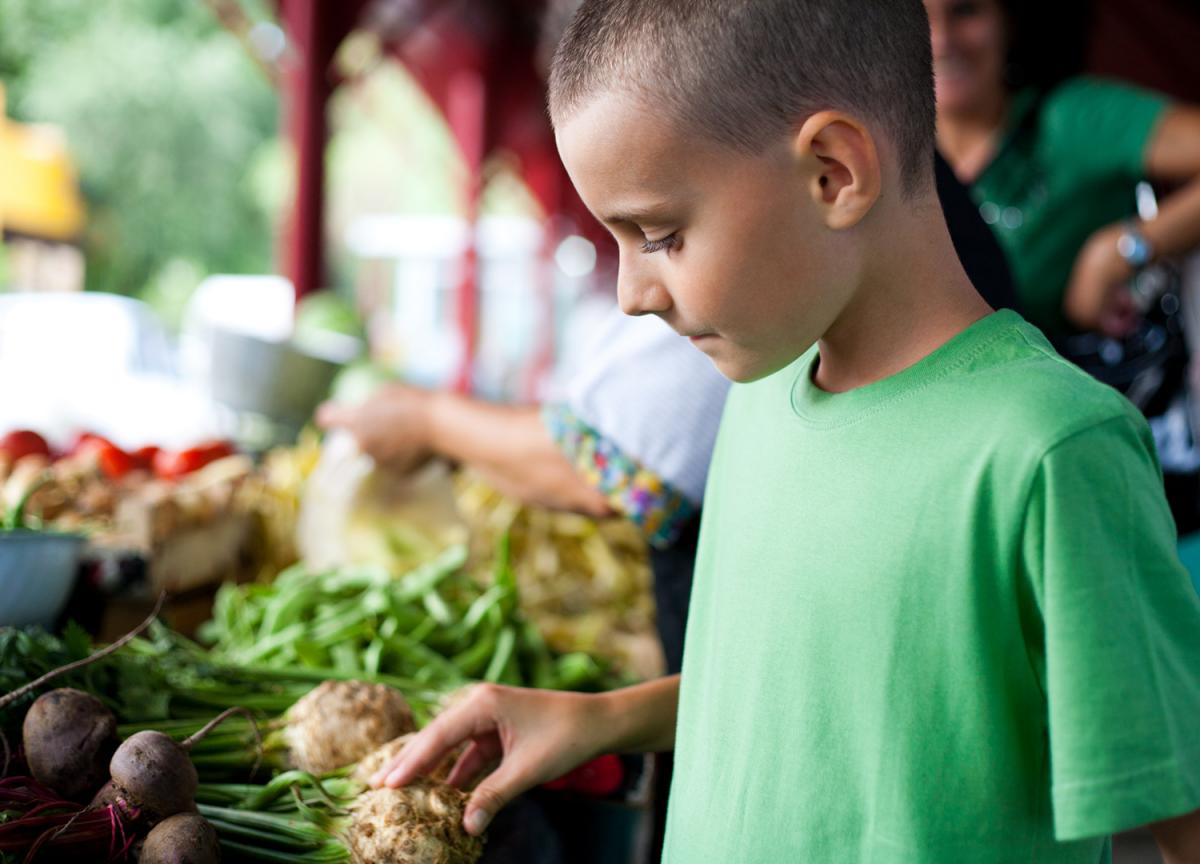 Taking care of the planet means taking care of people as well as the environment – it's all connected! Getting out of the car to walk or ride a bike improves air quality and your health. Eating organic food reduces your exposure to pesticides and keeps pollutants out of our air and water. Planting a garden of native plants or vegetables is good exercise for you and makes Austin greener. So looking after your health and well-being has benefits for the Earth too – it's one of the best "win-win" scenarios!
Austin has a reputation for healthy living, but only 30% in our community eat five servings of fruits and vegetables a day. The obesity rate for Travis County is 20.5%, while diabetes hovers at 7% of the population. And we all know that we spend a lot of time sitting in traffic (which can never count as exercise). We can and should do better.
If you want to improve your health, Earth Month is the perfect time to start building better habits around eating and exercise.
Here are 7 easy ways to get started:
 

 

 

1. Move your body. Find ways to increase your activity level – park in the spaces farthest from your destination, take the stairs instead of the elevator, have a walking meeting outside instead of in a conference room. Every step counts!

   

2. Track your progress. Wear a FitBit or start a food journal to set realistic goals for your health. Keeping a log of your eating habits and fitness progress can help identify where you can make changes or raise your game.

 

 

   
3. Buy organic produce. For a bonus, visit one of the many local farmers markets to stock up on what's in season. You'll not only be getting the freshest organic fruits and vegetables around, you can get to know the people who grew them!

 

    

   
4. Try a new recipe. Food cooked from scratch tastes better than heating up a prepared meal – and you'll be skipping all the artificial ingredients and preservatives that often come with them.

 

   

   
5. Walk a dog. Volunteer to walk a dog at the Austin Animal Shelter and get your exercise at the same time – it's the ultimate multi-tasking good deed.

 

 

   
6. Plant a garden. Gardening is an excellent form of exercise as well as a fun way to grow your own veggies and herbs. Weed, dig, hoe, chop! Enjoy some time outside instead of in the gym. 

 

 

7. Reduce exposure to toxins.Use environmentally-friendly products for all your spring cleaning. Using fewer chemicals does a body good.
Looking for a printable version of the list above? Visit austintexas.gov/earthmonth. 
Simple actions really add up when you make them a part of your regular routine! Deciding to take action means that you want to take care of yourself as well as this place we call home. Get healthy and make Austin greener at the same time – today and for many years to come!
Tell us your story at sustainability@austintexas.gov.