Cross-posted from Austin Public Library blog
I've been afforded a real luxury in Austin-living, which I especially like to dote on during Austin's most beautiful months: I've got a bike and a relatively easy, breezy bicycling route to work. Upon considering said relaxing bicycle route—one equipped almost entirely with bike lanes—I put out my feelers to other Austin Public Library staff to see who else enjoys alternative commuting, and to put a little competition in there, I asked who at APL has the longest alt-commuting trip. For the purpose of this exercise, we defined alt-commuting as "anything but driving alone," because carpooling is pretty respectable. With the responses I received from my colleagues here at APL, I drummed up a few more awards (you know, because when we use alternative transportation, Everyone Wins!) Read on for their thoughts and awards and stick around at the end for a round-up of some alt-commuting resources you can take advantage of at the Library.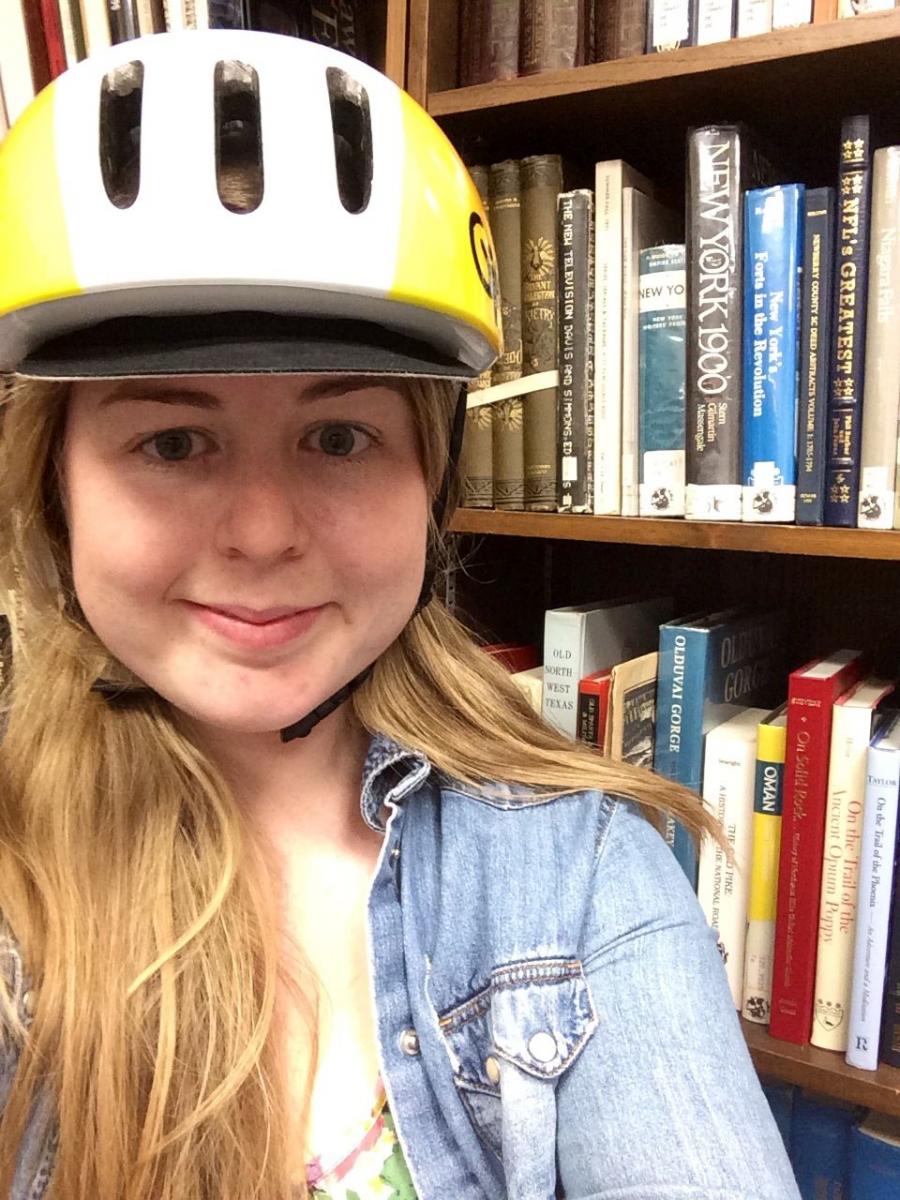 To start us off, Bryce Benton and Sarah Herndon win the Consistency Award for regularly propelling themselves to work by bicycle. Bryce, a Programmer Analyst in our Library Information Systems Division, rides his bike to Faulk Central Library every day. He says he chooses a longer route along the Lady Bird Lake Hike and Bike trail because it is more pleasant than the direct route through downtown. Sarah, in the Customer Service Division, rides her bike no matter the weather. I can personally vouch for this woman—she rides her bike when it is c-o-l-d, cold. These guys are both lucky and grateful to live near their offices. Surely it makes the choice to use alternative transportation just a little more obvious.
While easy and breezy are not two words I'd use to describe a CapMetro bus route between my house and office, (Have you checked out their Trip Planner though? I use it whenever I travel by bus.) for many Austin Public Library employees, it works. Betsey Blanche, a Reference Librarian, says she uses the bus about 95% of the time to get to work. She's lucky because she flies right past the construction of the new Central Library every morning! She notes that taking the bus also makes time for prepping for the day: Reading, enjoying a light breakfast, and using the Internet are possible via bus and rail. Betsey wins the award for Most Relaxed Alt-Commuter, hands down.
The award for Most Alternatives Used goes to Kathleen Houlihan, a Youth Program Librarian, who shared her that her commute around Austin (she works in outreach) involves bussing, bicycling, and Car2Go-ing, some days a combination of all three. To add a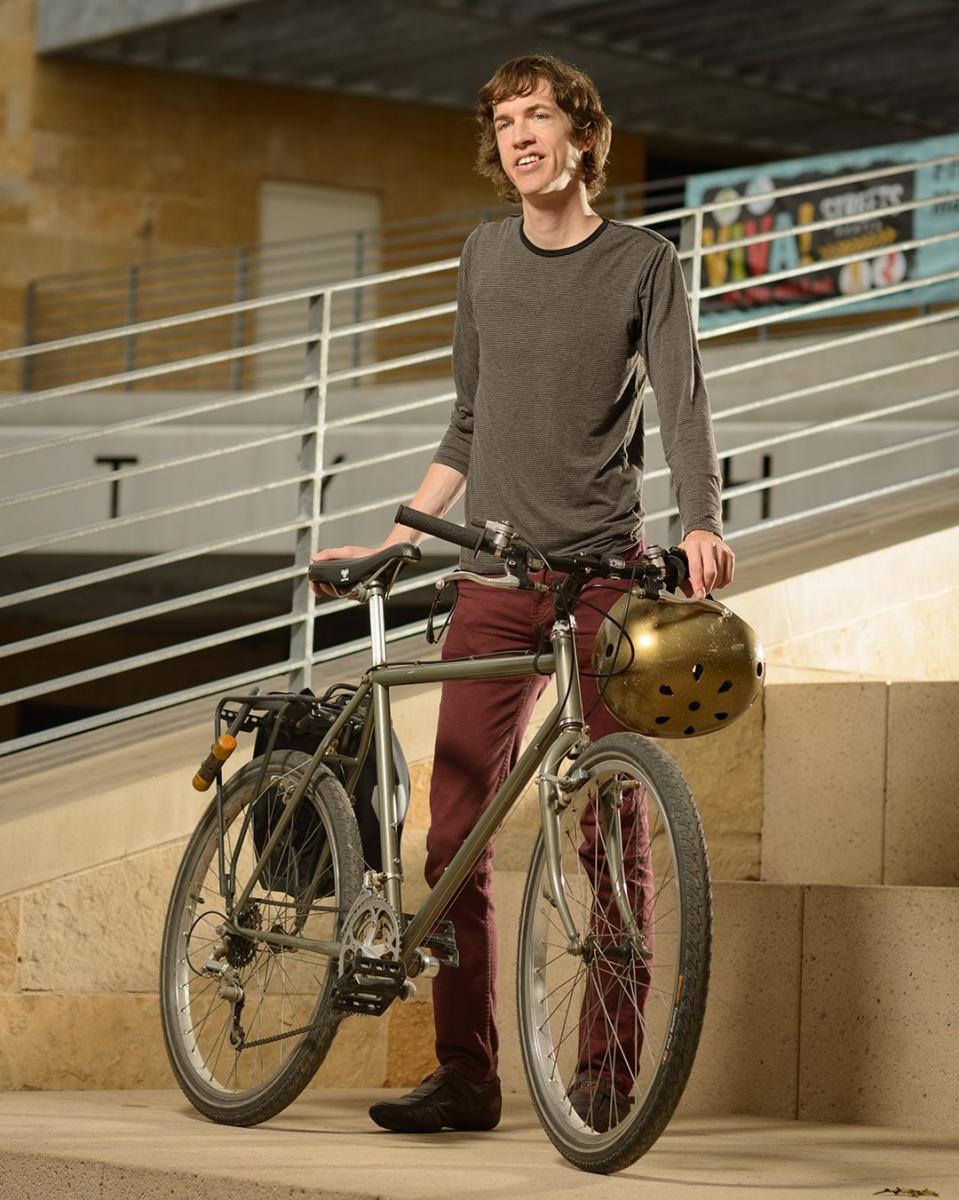 fourth form, she also catches rides with colleagues when they're going her way. Her home-to-office round trip by bike is 24 miles, and she has made that trip many times. In 2010 she commuted every day of Bike to Work Week by bicycle, over 120 miles in all.
So who has the longest commute at APL? Drumroll please! Conor Walker, an Administrative Senior at Milwood takes the medal for the Longest Alt-Commuting Trip at Austin Public Library. Conor Walker rides his bike from his home in East Austin to the Milwood Branch in Northwest Austin for work. This is a 30 mile round-trip, and some parts of his ride are perilous—he crosses Mopac at Duval and Burnet north of 183 on his way to and from work. But he does it because, in his words, "It is empowering, meditative and psychologically renewing to travel from point A to B using only your own physical means; no road rage and no abhorrent traffic." He also calls his bike commute "ethically rejuvenating."
It must be said that everyone who responded to my request noted an increased level of happiness and a decreased level of stress as part of their alternative commute. I know I'm much happier after a long day of work when I can pedal by the traffic rather than sit in my hot car as a part of it.
If you're ready to start planning an alternative commute or you just want to know more, let the Library help!
• Search the catalog to find resources related to bicycling history, maintenance, etiquette and rules of the road. 
• Use your Library Card to stay up to date on transportation headlines with databases like Press Display where you can access recent stories from the Austin-American Statesman online.
• If local history related to public transit in Austin is what you're after, check out the Austin History Center. You can take a look at the City's bike route plans and reports as well as Capital Metro ephemera dating back to 1970!
• See what the City's Bicycle Program is all about.
• Take along any of the Library's resources to read or listen when you're traveling by bus or rail.
Don't forget that if you've got a question about alternative commuting (or anything else) you can always Ask A Librarian!