American Biology: Natives, Immigrants, and Humboldt's Children
Nature in the City proudly presents
American Biology: Natives, Immigrants, and Humboldt's Children
This lecture will examine the context and impacts of the emergence of biology as a science in America and the influence of Humboldt on our understanding of American Nature.
Alexander von Humboldt was a role model for 19th century "children of Humboldt" who followed the path of Humboldtian science – explore, collect, measure, connect, and theorize. In particular, his influence on Darwin was profound both in setting Darwin's life course and in fostering his idea of evolution. The Origin of Species was published in 1859, the year Humboldt died, and, in America, the reaction to the theory of evolution divided Humboldt's scientific disciples. That debate between Asa Gray and Louis Agassiz was won by Gray and the evolutionists, but Agassiz popularized biology as a science by urging teachers and students to study nature directly in the field. They and professional biologists surveyed American nature during a time of profound ecological change in America, and their legacy is still found in lists of "native" species whose numbers and distribution were in part the result of the ecological change wrought by the settlement of America.
June Lecture | 12:00 pm – 1:00 pm 
Free and Open to the Public – bring a lunch and learn
June 21st OTC - One Texas Center - 505 Barton Springs Road, Room 325
RSVP AND SHARE THE EVENT THROUGH NATURE IN THE CITY ON FACEBOOK! 
Catch up with the 2018 lecture series with the Nature in the City Podcasts!
http://austineconetwork.com/nature-in-the-city/
Additional Dates and Locations in June:
June 13th SAC – Lamar Senior Activity Center 2874 Shoal Crest Ave, ATX 78705
June 16th (Saturday) CER - Austin Water Center for Environmental Research – 2210 South FM 973 at Hornsby Bend
June 27th UT - University of Texas Norman Hackerman Building (NHB) at 100 E 24th St
Kevin is a geographer and philosopher researching the nature of, and the nature in, urban wastelands. He studied at Allegheny College in Pennsylvania [BA], Durham University, England, Ohio University [MA] where he taught philosophy and symbolic logic. He received his Ph.D. in Geography from the University of Texas at Austin with a dissertation entitled: Marginal Nature: Urban Wastelands and the Geography of Nature. His research interests include sewage treatment, soil ecology, and sustainable agriculture, urban ecology and sustainability, riparian ecology, environmental history, philosophy, and literature. He is a co-founder of the Texas Riparian Association and the Upper Tisza Foundation in northeastern Hungary. He runs the Austin Water-Center for Environmental Research which focuses on soil, sewage recycling, and environmental trace contaminants; rivers, riparian ecology, and alluvial aquifers; cities, biodiversity, and avian ecology.
Brought to you by Austin Water Utility, Center for Environmental Research (CER), The University of Texas, Texas A&M University. Nature in the City - Austin is sponsored by the Community Trees Division, and helps to implement the Imagine Austin and Urban Forest Plans. 
CER and Hornsby Bend are on Facebook! Visit to see what's happening today! Want more? Yes! Visit the Marginal Nature Blog and Nature in the City - Austin Blog.
Power Points for previous lunchtime lectures.
http://www.austintexas.gov/page/cer-previous-lunchtime-lectures
CONNECT WITH US!
NATURE IN THE CITY IS ON FACEBOOK, TWITTER, AND INSTAGRAM.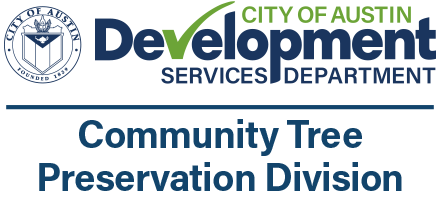 Austin Nature in the City is sponsored by the Community Trees Division and part of the Development Services family. This is an interdepartmental collaboration to implement the Imagine Austin and Austin's Urban Forest Plans.