American Natural History: Thoreau and New World Nature
Nature in the City proudly presents
American Natural History: Thoreau and New World Nature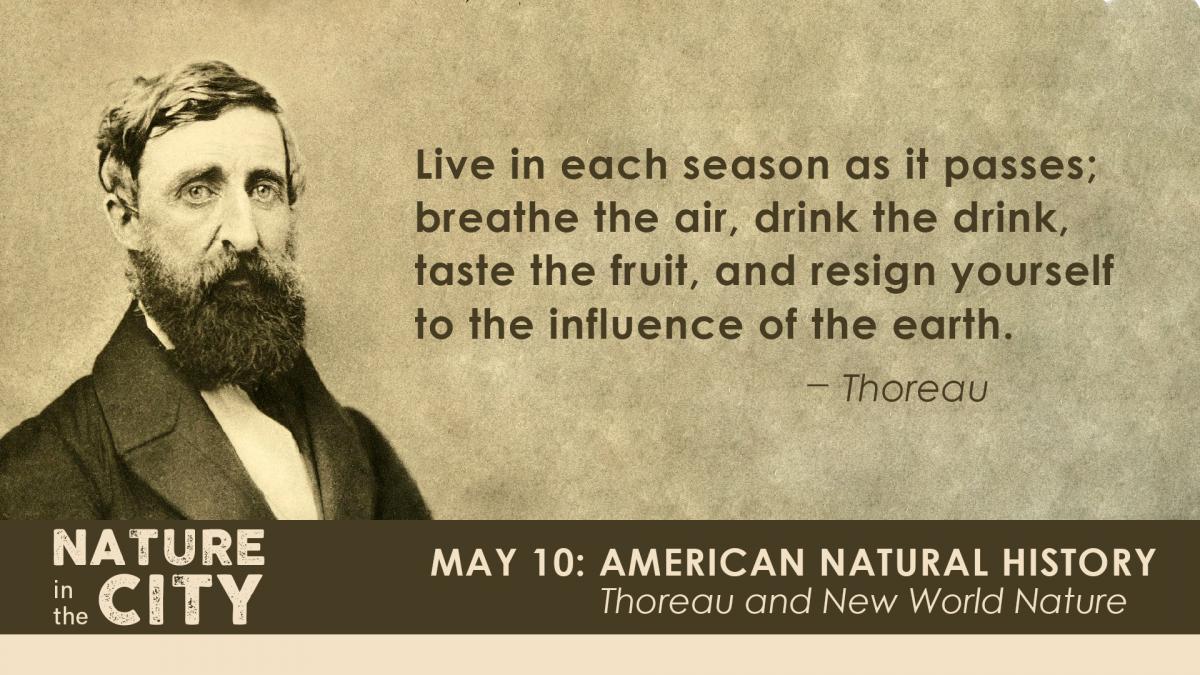 IN MAY WE'LL EXPLORE THE HISTORY OF AMERICAN NATURAL HISTORY AND HOW IT STILL INFLUENCES OUR UNDERSTANDING OF AMERICAN NATURE.
The practice of natural history became a science of describing and classifying nature as America became an independent nation. One of the founders of this new science was the French polymath Comte de Buffon who published his 36-volume encyclopedia Natural History between 1749 and 1788. In it, he argued that, compared to the Old World, all New World species were weak and feeble, since the dismal, cold climate of the New World made them so. Moreover, any species brought to the New World would succumb to the degenerative effects of this swamp-like world - a process, Buffon argued, which applied equally to Europeans immigrating to America. This theory of degeneracy appealed to the prejudices of many European thinkers and leaders, and it meant that describing the natural history of America was closely bound to nation-building and to refuting this European prejudice against American nature. And so, from Jefferson to Thoreau, early American naturalists not only described American nature but defended American nature against this largely forgotten (and profoundly wrong!) theory.
May Lecture | American Natural History: Thoreau and New World Nature
Time | 12:00 pm – 1:00 pm 
Free and Open to the Public – bring a lunch and learn
May 9th SAC – Lamar Senior Activity Center 2874 Shoal Crest Ave, ATX 78705
May 10th OTC - One Texas Center - 505 Barton Springs Road, Room 325
May 15th CER - Austin Water Center for Environmental Research – 2210 South FM 973 at Hornsby Bend
April 25 UT - University of Texas Norman Hackerman Building (NHB) at 100 E 24th St
Kevin is a geographer and philosopher researching the nature of, and the nature in, urban wastelands. He studied at Allegheny College in Pennsylvania [BA], Durham University, England, Ohio University [MA] where he taught philosophy and symbolic logic. He received his Ph.D. in Geography from the University of Texas at Austin with a dissertation entitled: Marginal Nature: Urban Wastelands and the Geography of Nature. His research interests include sewage treatment, soil ecology, and sustainable agriculture, urban ecology and sustainability, riparian ecology, environmental history, philosophy, and literature. He is a co-founder of the Texas Riparian Association and the Upper Tisza Foundation in northeastern Hungary. He runs the Austin Water-Center for Environmental Research which focuses on soil, sewage recycling, and environmental trace contaminants; rivers, riparian ecology, and alluvial aquifers; cities, biodiversity, and avian ecology.
Brought to you by Austin Water Utility, Center for Environmental Research (CER), The University of Texas, Texas A&M University. Nature in the City - Austin is sponsored by the Community Trees Division, and helps to implement the Imagine Austin and Urban Forest Plans. 
CER and Hornsby Bend are on Facebook! Visit to see what's happening today! Want more? Yes! Visit the Marginal Nature Blog and Nature in the City - Austin Blog.
Power Points for previous lunchtime lectures.
http://www.austintexas.gov/page/cer-previous-lunchtime-lectures
CONNECT WITH US!
NATURE IN THE CITY IS ON FACEBOOK, TWITTER, AND INSTAGRAM.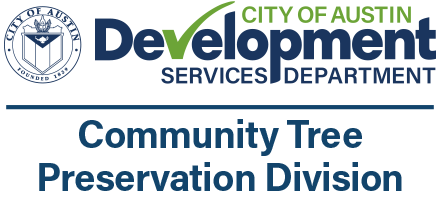 Austin Nature in the City is sponsored by the Community Trees Division and part of the Development Services family. This is an interdepartmental collaboration to implement the Imagine Austin and Austin's Urban Forest Plans.