Austin Symphony's Christmas in the Community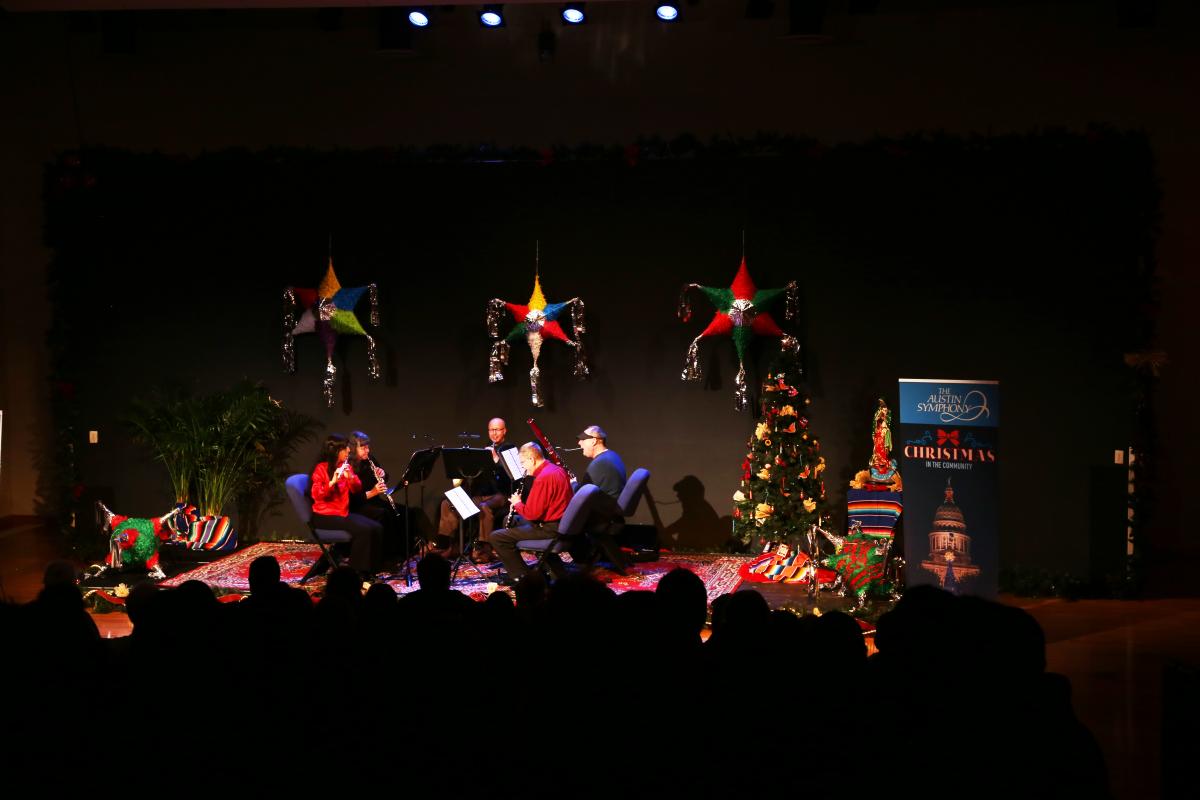 Austin Parks and Recreation is excited to be a part of the Austin Symphony Orchestra's brand new program this holiday season that will bring free music to all Austinites.  Five of our Recreation/Cultural Centers will be hosting free Christmas concerts brought to you by the Austin Symphony's Christmas in the Community concert series.  Christmas in the Community is a series of twelve concerts that will be held throughout the city of Austin featuring different ensembles of the orchestra playing familiar holiday music. The program kicks off on November 22nd at the Domain with their annual tree lighting ceremony and concludes December 22nd with a performance at the State Capitol.
The Austin Parks and Recreation Centers that will be participating in this festive concert series, along with dates and times, are listed below.  For additional times, dates and locations, please visit the Austin Symphony Orchestra's website .
Christmas in the Community replaces the Austin Symphony's previous holiday tradition, The Christmas Sing-Along. The new twelve concert series enables the Symphony to reach a broader audience than just the one night only performance which limited attendance to 3,000 people. This new program, with more diverse locations and times, will be able to reach far more Austinites with the joyous sounds of the holiday season.
Also featured on this series are members of the Austin Youth Orchestra, who will perform "side-by-side" with the Austin Symphony. These select young people are given the opportunity to perform with professional orchestra members; this experience proves to be an invaluable teaching tool and experience for these budding musicians.
AUSTIN PARKS & RECREATION DEPARTMENT CONCERT DATES TIMES AND LOCATIONS
December 17, 6:30 PM – Brass Quintet – George Washington Carver Museum
December 18, 1:00 PM – String Quartet – Asian American Resource Center
December 19, 10:30 AM – String Quartet – Gus Garcia Recreation Center
These performances are all free and open to the public with no tickets required.