Bright Green Future Grants Feature: Small Middle School
School is back in session and we're proud to announce the start of another application season for the Bright Green Future Grants program!
Austin area students, teachers and parents who are interested in taking action to make Austin greener can apply for funding to help implement hands-on learning projects related to sustainability. Projects can include activities such as making composting systems, installing rainwater harvesting structures, starting an organic garden, hosting bike academies, and creating wildlife habitats.
This fall marks the third year that The City of Austin has funded these amazing programs. To celebrate another great year of projects, we'd like to highlight some of our favorites over the coming months. We hope you enjoy reading about them as much as we enjoyed watching them blossom from ideas into reality!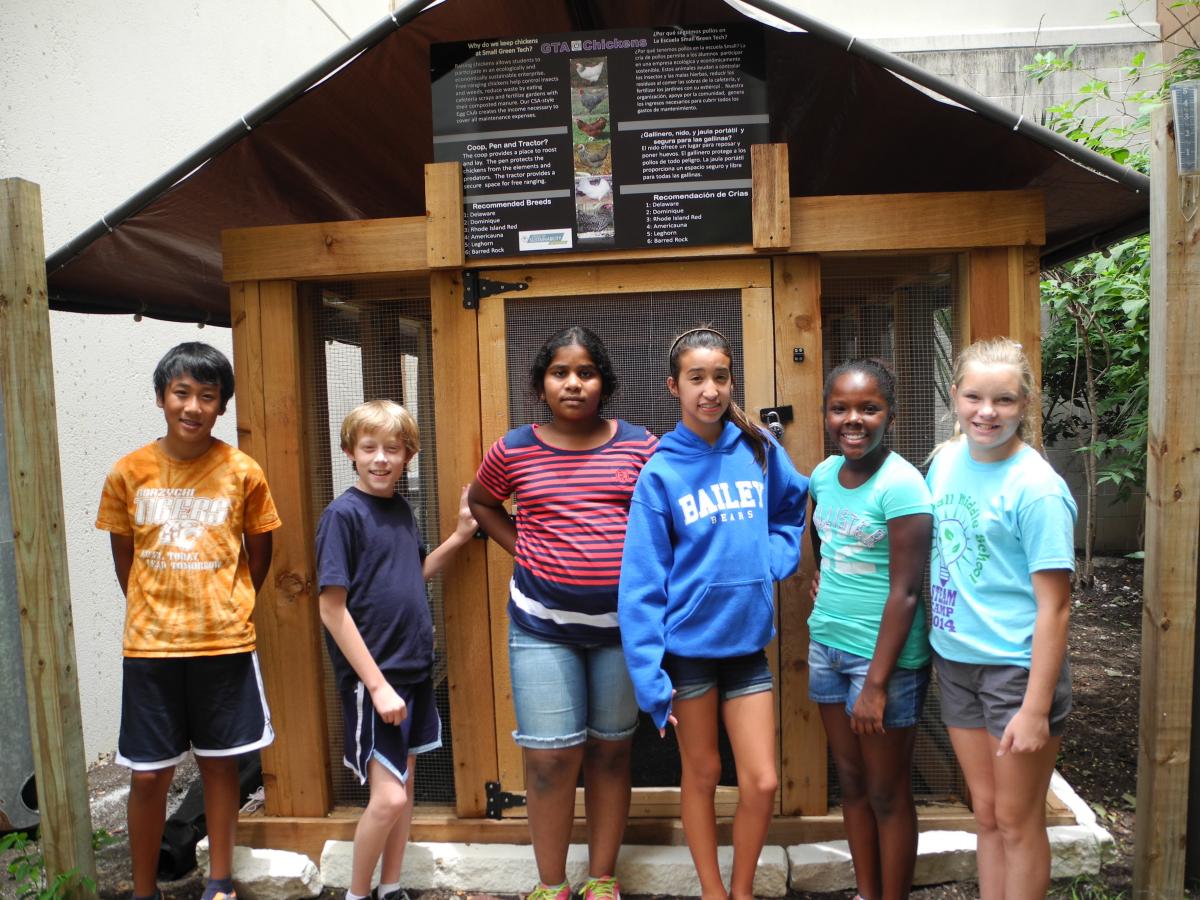 Small Middle School initiated a grassroots program over a decade ago to address the separation between people and nature. The program evolved into what is now called the Green Tech Academy. Students are the creators and designers of each Green Tech project, with guidance provided by teachers and staff. Some of the projects from Green Tech include a 600 square foot greenhouse for native plant and food propagation, as well as thousands of square feet of native gardens and raised beds. The vegetables produced in the garden supplies the cafeteria's salad bar! How's that for taking action?
The school also recycles and has been doing so for 10 years, but with Bright Green Future Grant funding, Green Tech Academy has been able to design and implement a composting system. Currently, the school is using found materials (cob bricks, tires and bleachers- to construct a Labyrinth which is expected to be completed this fall. Recently, the school's chicken coop was added to the Funky Chicken Coop Tour.  Way to go, Small Middle School, for not just talking the talk, but walking the walk!
Stay tuned to see which school will be featured next month!
 
About this blog
News, ideas, and inspiration from the Office of Sustainability, to help advance a Bright Green future for Austin.