Bright Green Future Grants Feature: Zavala Elementary School
There is one month left to apply for a Bright Green Future School Grant! This grant program provides funding to Austin area schools to help them create and implement tangible educational projects related to sustainability.  Past projects have included composting systems, wildlife habitats and more! 
One project that we're highlighting this month comes from Austin's Zavala Elementary School. Zavala created a Cycle Academy to teach students bike riding skills and safety so that they can use their bikes not just for fun, but as a safe and reliable mode of transportation.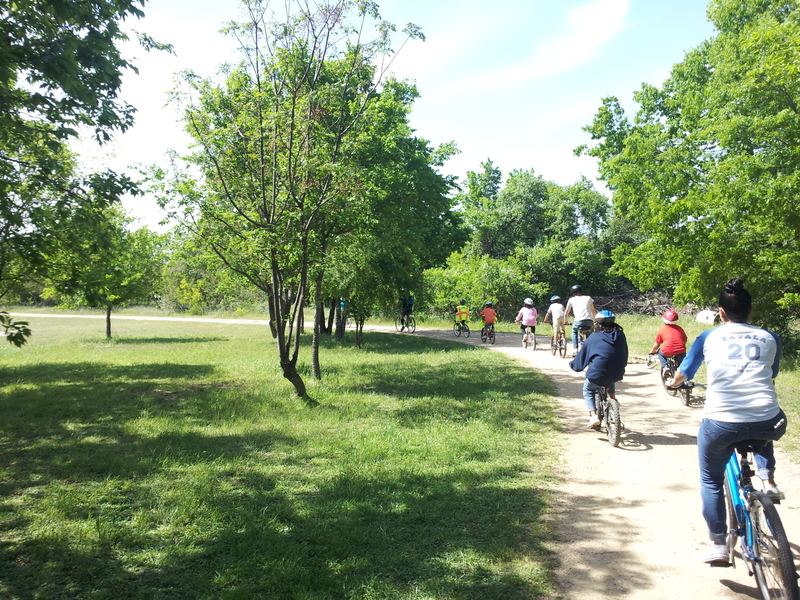 Weekly classroom instruction is paired with active rides to refine safety skills, reinforce cycling ability, and experience various Austin parks. The Cycle Academy teaches students an appreciation for green natural spaces and where to find them, as well as how to properly navigate these areas by bicycle. Students keep a journal of the miles traveled during the program and calculate the amount of CO2 emissions that have been avoided. Through these examples, students learn to calculate the amount of CO2 produced by short car trips from their homes and how to create alternate bike routes for the same trips.
The Academy opened this past August and we're sure that many students will learn to become great cyclists!
"Now my mom doesn't have to drive me to school anymore."– Maria, Cycle Academy student
Stay tuned to see which school project we'll be talking about next!
About this blog
News, ideas, and inspiration from the Office of Sustainability, to help advance a Bright Green future for Austin.