Building a Green Campus on the Eastside
As one of this year's recipients of a Bright Green Future Grant, Eastside Memorial High School has used the funds to revitalize a campus courtyard with permaculture-style food growing systems and native plants that feature water conservation techniques. In addition, students will also create a new outdoor classroom structure.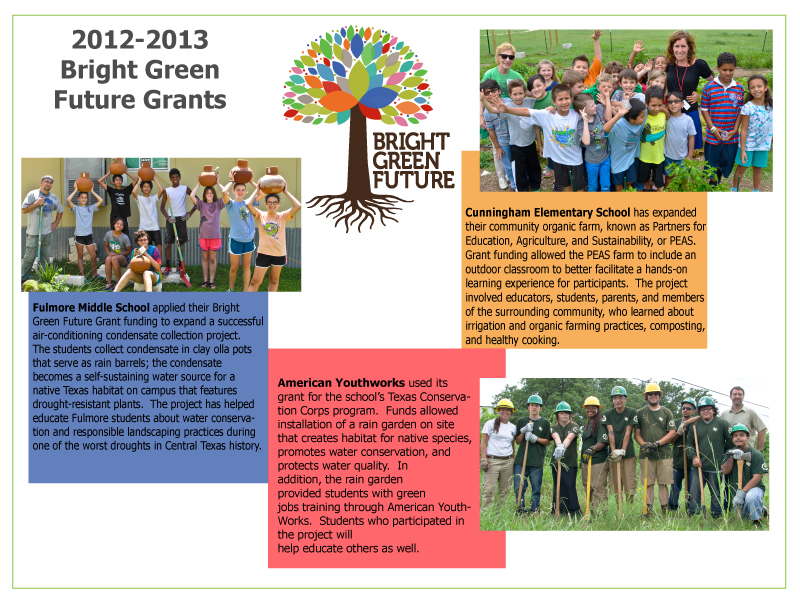 Eastside Memorial High School teacher Nicole Welling wanted to involve students in projects that add value to the campus, feature sustainability, and have a positive impact in the community. The vision developed by Welling and her students to improve Eastside's campus is reflective of the positive changes going on at the school. Students at Eastside have shown strong academic improvement in recent years; the new outdoor learning space reflects and supports these achievements, while also creating a place where the community can interact.
"We are creating an outdoor classroom that produces food, reduces waste, and cycles nutrients," says Welling. "Our school project is part garden, part compost system, and part outdoor learning area. The 'big picture' is an integrated system that produces food and fertility for future generations."
Welling believes, "Our outdoor classroom is also a creative solution to Nature Deficit Disorder, obesity, and food desert problems ubiquitously represented in low-income neighborhoods. As student leaders, my class has identified a neighborhood need for increased access to higher quality food in an area where there is a lack of grocery and convenience stores. By creating this outdoor learning space, Eastside students are also creating healthy food solutions as they learn to produce food with simple tools – a lifelong skill they can share with their families and community."
The project is also an excellent example of collaboration. Welling notes, "We have an excellent coalition of teachers, administrators, and community members who champion Eastside students and their right to a quality neighborhood school. Eastside's strength is in the community – a combination of nonprofit organizations, neighborhood sponsors, educational research institutions like Johns Hopkins, dedicated teachers, and of course our students and families. We believe we have a strong foundation for this project!"
Mentoring support for the project has been provided by the Austin Permaculture Guild, Upcycle Organics, Keep Austin Beautiful, Austin Community College's Building and Construction Department, and EcoRise Youth Innovations.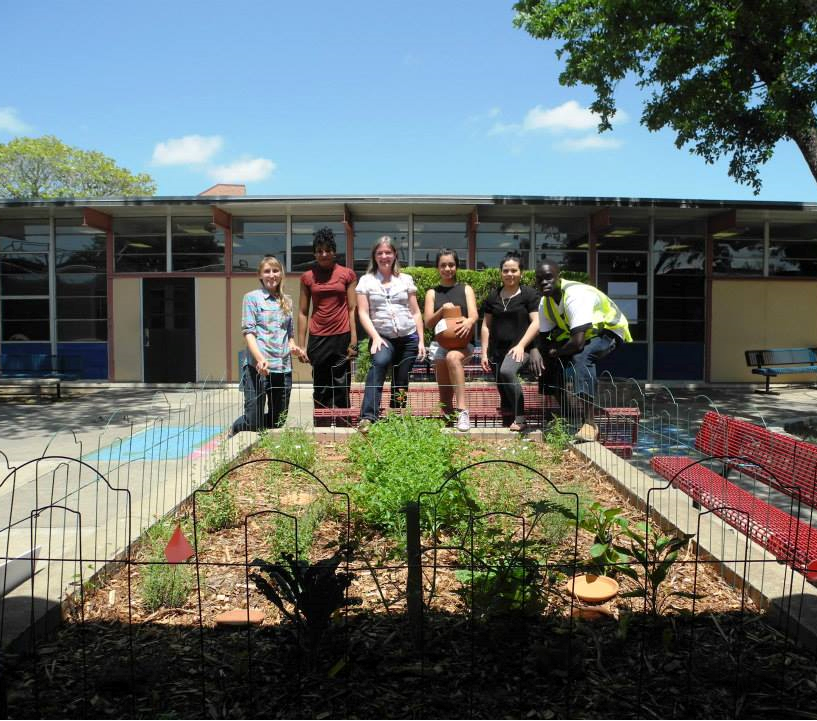 Bright Green Future Grant funding for the Eastside project was provided by the City of Austin's Watershed Protection Department.