No one wants to spoil the holiday season, but Christmas trees in the home can present a fire safety issue. A primary concern with a Christmas tree is fire danger, often brought on by the combination of electrical malfunctions and, in the case of a real tree, a drying tree. According to a National Fire Protection Association (NFPA) report, U.S. fire departments responded to more than 200 home structure fires annually from 2002 to 2005 that began with Christmas trees. Each year fires occurring during the holiday season injure 2,600 individuals and cause over $930 million in damage, according to the United States Fire Administration. Electrical failures or malfunctions were involved in nearly half of the fires, while nearly a quarter occurred because a heat source was located too close to the tree. 
If you're bringing nature indoors this holiday season follow these tips for a safe season. 
Christmas Tree Safety Reminders
Before choosing a tree, shake it to make sure it's not dropping needles. Limbs should be flexible. Trees with thicker needles, such as the noble fir, last longer.
To make a cut tree last longer, cut 2" to 3" off the trunk and then immediately place the base of the tree in water. Keep the tree outside (out of the sun) as long as possible since even a well-watered tree will only last about three weeks inside the home.
Chose a sturdy tree stand that holds at least one gallon of liquid. Replenish water daily.
Place Christmas trees away from fireplaces, radiators and other heat sources.
Do not use lighted candles on the tree.
All light sets should bear the "UL" label from Underwriter Laboratories.
Turn off Christmas tree lights before leaving home or going to sleep. Faulty or unattended lights cause most Christmas tree fires.
Dispose of the tree as soon as needles begin to fall off easily when the tree is touched.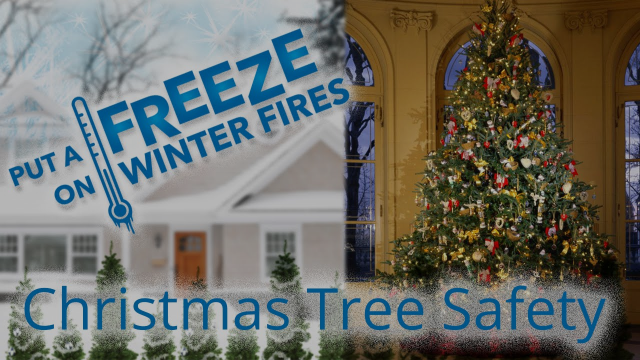 https://www.youtube.com/watch?v=5asGRJPfpeg 
Article submitted by Linda Haynie, Wildfire Division, Austin Fire Department.