Civitan Neighborhood Park Mini-Pitch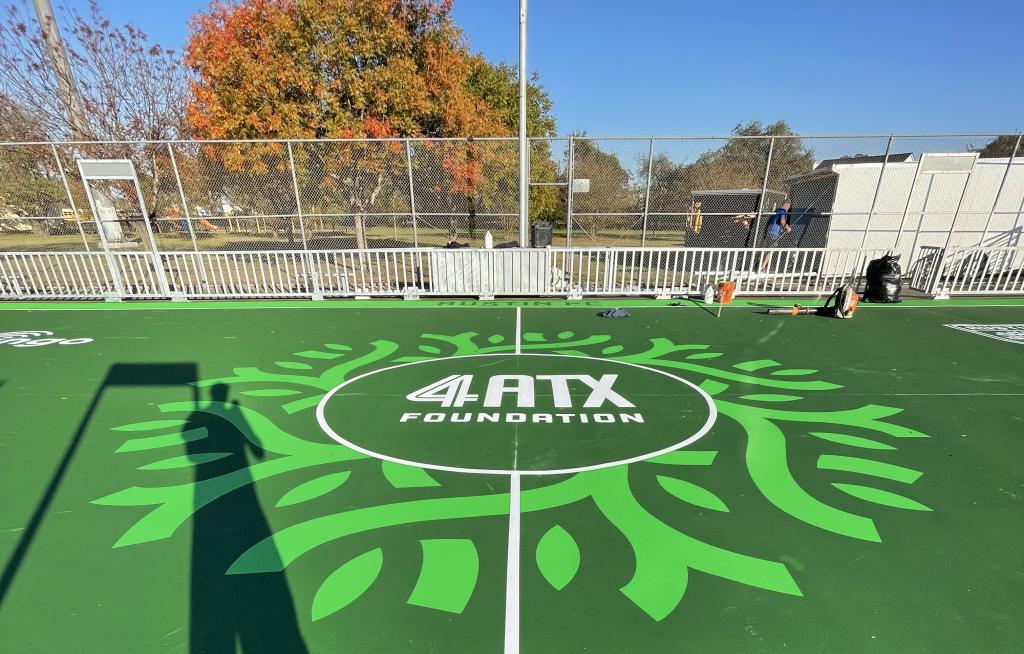 Through a community PARKNERSHIPS program with Austin FC and the U.S. Soccer Foundation, the Austin Parks and Recreation Department (PARD) announces the transformation of an under-used space at the park into a brand-new, state-of-the-art mini-pitch for the Austin community at Civitan Neighborhood Park. The project is through the U.S. Soccer Foundation's Safe Places to Play program. 
The Civitan Park mini-pitch marks the third mini-pitch in the greater Austin area that 4ATX Foundation has helped install in partnership with the U.S. Soccer Foundation, joining the Wooldridge Square Park mini-pitch which opened in north Austin in October 2020 and the Dove Springs Recreation Center futbal court which opened in southeast Austin in November 2019.
Located in the Montopolis neighborhood of southeast Austin, the Civitan Neighborhood Park mini-pitch will provide local families and residents with free and safe recreation space to gather, play soccer, and stay active and healthy. Installation of the mini-pitch began on November 8. 
There will be a Ribbon Cutting Ceremony on December 7, 2021 from 2:00 p.m. to 3:00 p.m. at 513 Vargas Rd. This is an outdoor park event, so please dress comfortably.
For more information, visit the Civitan Park Mini-Pitch Project Page.