Creating Lively Places: Insights from Ellen Dunham-Jones
An expert on the design of cities and improving suburbs, Ellen Dunham-Jones spoke in Austin on January 24 and 25.
The author of Retrofitting Suburbia, she shared key insights for our evolving city – such as how turning outdated strip malls into appealing town centers can boost our sustainability, economy, and quality of life.
Q: What are the benefits of "retrofitting suburbia"?
EDJ: Today, people are rediscovering the advantages of living in city neighborhoods that offer convenient shops, services, restaurants and coffee shops a short walk, bike, or drive away. These places are lively and convenient, create community and neighborliness, reduce the time and money we spend on driving -- and encourage healthy daily exercise.
Unfortunately, most suburbs from the past 50 years lack walkable neighborhood shopping districts. People must drive to strip shopping centers, big-box stores, or malls to meet their daily needs. Another problem is that suburbs offer only single-family homes, yet demographics and generational preferences are changing dramatically. Today, many people want and need other housing options at different stages of life.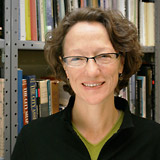 We now have a tremendous opportunity to "retrofit" the suburbs – by redeveloping commercial sites into mixed-use places with the amenities of city life. We also can repurpose underperforming properties with more community-serving uses (such as libraries, parks and neighborhood coffee shops), and even "re-green" developed places. The market is leading these changes across the country. However, existing zoning codes usually have to be updated, to make this possible.
 
Q: What's the economic opportunity in this idea?
EDJ: Many suburban retail sites developed from the 1950's on – like strip shopping centers – are now in decline, emptying out, or plain dead. By re-imagining and redeveloping them as up-to-date, compact, mixed-use areas, we can direct real estate investments back into existing communities – places that could use an economic boost and already have the infrastructure. Smart larger-scale redevelopments can include more housing choices, including affordable homes. As we revitalize existing neighborhoods, and they become more desirable places to live, homeowners enjoy a boost to their home values.
Q: Does this offer ways for Austin to "go green"?
EDJ: Yes. When a suburban-style commercial area redevelops in a compact way, adding housing options, the whole neighborhood becomes more walkable, bikeable, and easily served by transit. As Austin grows at a fast pace, more people can comfortably enjoy living in its existing neighborhoods – reducing the need for sprawl.
The average American who lives in a central city has only about one-third the carbon footprint of a person who lives in the suburbs. This is principally due to all of the driving that suburbanites do, as well as all of the energy lost in detached homes.
Compact living in urban areas allows households to reduce their per-capita energy use, both by sharing walls and floors (in an apartment or condo building) and by driving far less. So, a big way to reduce the harmful effects of climate change is to retrofit suburbs to provide compact housing and reduce car dependence. When we redevelop the suburbs already built, we also reduce the development pressures on natural areas. We don't have to bulldoze more open land and trees. In areas not served by transit, or struggling with declining populations, some cities are moving to "re-green" suburbs – removing unneeded buildings and asphalt altogether, to restore the local ecology or return the land to farming.
Q:  What about outlying neighborhoods within Austin city limits?
EDJ: For the past 50 years, our development patterns have been characterized by leapfrogging. The "first-ring" suburbs built in the fifties and sixties are now considered "in town." Their residents see themselves as living "not downtown," but they live in what are now central locations within the expanded metro. In Austin, the city has grown to absorb its first-ring suburbs.
These need to be recognized for what they are today: urban areas. They offer many opportunities to turn outdated strip malls and shopping centers into appealing town centers. [Imagine Austin describes these as a key for Complete Communities.] Right now they offer expanses of asphalt parking lots; but what many people really want is a local café, fresh produce, and a hardware store accessible by sidewalk or bike lane.
Q: What is driving the housing market these days?
EDJ: Although we think of the suburbs as family-focused, the reality is that since 2000, two thirds of households in the suburbs have not had children. The Baby Boomers are mostly empty nesters now. Generation X is in prime child-rearing years – but a smaller generation demographically. Generation Y is another huge generation, but hasn't started having kids yet and is likely to delay them.  As a result, demographers predict that through 2025, at least 75% of new households will not include children.
The boomers want to age in place, but are now asking for close-by shopping, services and health care. The younger generation wants a more urban lifestyle -- but their jobs tend to be in suburbia (although we're starting to see that shift). So, in fact, there is a very large market that is looking for a more urban lifestyle, but doesn't want or can't afford to live downtown.
Q: What can we do about dying strip malls and shopping centers?
EDJ: A great example of a retrofit of a dying mall is Belmar in Lakewood, Colorado. It's been redeveloped into a real town center connected to existing neighborhoods; it has given about 1500 households the choice of more urban amenities close by. Its success has prompted eight of the 13 regional malls in the Denver area to pursue similar retrofits. Austin has a similar opportunity with Highland Mall on Airport Boulevard.
                                                                                                                                 
Q: What roles do the private and public sectors need to play?
EDJ: I believe the big design and development opportunity of the next 50 years is going to be retrofitting. Forward-thinking developers around the country are figuring out how to do this well, and profitably.
Meanwhile, cities need to update their zoning, public works standards, and land development codes to encourage mixed-uses and reduce parking requirements. They can invest in updated streetscapes and other infrastructure, and support retrofits by transforming ugly corridor roads into beautiful transit boulevards. They can implement 'road diets' to make more room for more bike lanes and wide sidewalks. City codes and incentives need to require (or encourage) good architectural form and urban design, public spaces, affordable housing options, tree planting, and other community benefits.
Q: What can individual Austinites do?
EDJ: Few of us do the math on our household transportation costs – and yet, about half of us actually spend as much or more on transportation than we do on housing. Sit down and figure out your total annual costs for driving, and add that to your cost of housing. The Center for Neighborhood Technology's Housing + Transportation Affordability Index is a great online tool that can help. Think about whether moving to a smaller home, closer to more things you enjoy and need, might give you a better lifestyle.
Join the movement and demand more sustainable places! Vocally support shifts toward a more sustainable city. As citizens, I'd ask you to support the zoning changes, the road diets, the infrastructure improvements, and the smart mixed-use redevelopments -- perhaps coming soon to a neighborhood near you.
About Ellen Dunham-Jones, AIA
A professor of architecture and Coordinator of the Urban Design Master of Science program at the Georgia Institute of Technology, Dunham-Jones is also an award-winning architect dedicated to helping communities realize their potential for sustainable and healthy place-making through design. She serves as Director of the Board of the Congress for the New Urbanism.
She spoke in Austin in January as part of the Compact and Connected Speaker Series, which supports Imagine Austin comprehensive plan implementation. Watch her TED talk, or read the book she co-authored, Retrofitting Suburbia: Urban Design Solutions for Redesigning Suburbs. (Reserve a copy online at the Austin Public Library.)
-- Katherine Gregor