Creative Ambassador: Ruby Dee and the Snakehandlers
The City of Austin's Creative Ambassador program designates local artists who are traveling overseas as representatives for Austin's cultural and creative community. Ruby Dee and the Snakehandlers are a high-octane Americana roots and rockabilly band featuring Ruby Dee Philippa on vocals, Jorge Harada on guitar, bassist Dylan Cavaliere, and drummer Jody Suarez. For the past 10 years, the band has brought Texas attitude to audiences around the country and the world.
In July and August 2014, Creative Ambassadors Ruby Dee and the Snakehandlers toured Australia, starting in Austin's Sister City Adelaide in South Australia and ending with a performance at Greazefest in Brisbane, Queensland, as well as many stops along the way. The band's singer and songwriter, Ruby Dee, recorded her impressions of their trip:
Before heading out on tour, we had no idea what to expect. We've toured Europe many times, but have never ventured down under until this tour. And were we ever more than pleasantly surprised! The good folks all across Australia not only came out to all our shows in abundance, but they supported us every step of the way, helping with rides when the tour bus broke down, places to stay when the venue dropped the ball on housing, and buying up nearly every piece of music and merchandise we brought along with us.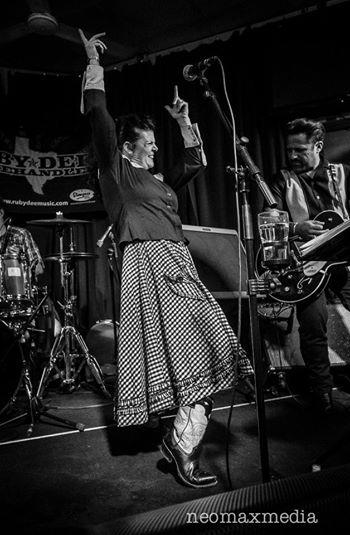 They were some of the friendliest, dancin'est, music loving fools this side of Austin!! In fact, some of our new fans followed us from Adelaide to Melbourne to Sydney and finally to Brisbane! And ok, so we live in the biggest state in the Union, but let me tell you, when folks in Australia say things are faaaar apart there, they're talking bigger than Texas sized far apart -- these folks followed us across 4 states the size of Texas and then some!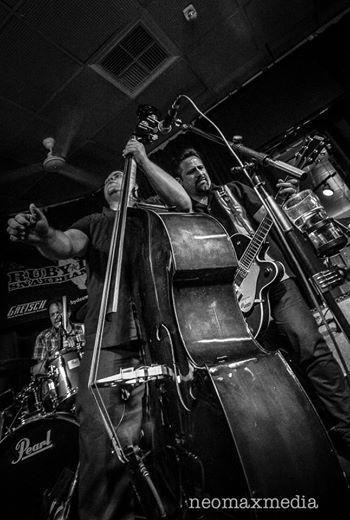 I'd have to say the best part about the tour overall was meeting all these true blue roots music fans who "get" what we do here in Austin -- and not only "get" it, but show their appreciation by supporting music the way we like it right here at home. That's exactly what they did -- made us feel right at home.