Creative Ambassador: SaulPaul
The City of Austin's Creative Ambassador program designates local artists who are traveling overseas as representatives for Austin's cultural and creative community. SaulPaul has earned the nickname "musician with a message," bringing his inspirational brand of acoustic hip hop to audiences around the world for the past ten years. He is the recipient of the Artist of the Month honor from the Austin Music Foundation and the University of Texas at Austin Young Alumnus of the Year Award and served as a an ambassador for the Austin Convention and Visitors Bureau.
In April 2014, Creative Ambassador SaulPaul traveled to Vancouver, Canada to record new music at Vancouver's Liquid Tensions Music Studio and perform with the Infinity Music Trio -- John Littlejohn (Violin), Anthony Cheung (Viola), Alex Cheung (Cello) -- at an educational outreach concert for the St. James Music Academy. Here are his impressions:
As a touring musician, I have had the opportunity to visit many states in the United States. This year has been a remarkable one in that I have had the opportunity to tour internationally. The first of many stops this year was Vancouver, Canada. Upon my arrival to Vancouver, I quickly noticed that it was a beautiful city. The people were very welcoming and hospitable and very eager to learn about the Austin music scene.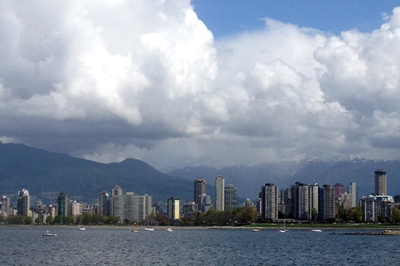 After having spent a few days there, I noticed that similar to Austin, they are very supportive of the arts and work at spurring the creative business sector. During my time there, I collaborated with some of the top musicians in the city as well recorded a song at a local Canadian recording studio. (FYI: I am very excited to debut this song, titled Mama in New York City in a few weeks!)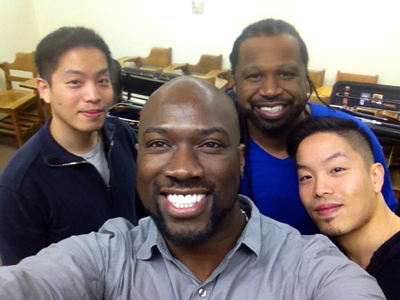 My hosts were very hospitable. They taught me about the culture as well as took me on a tour. Vancouver is a beautiful city with diverse landscapes. The coolest thing about Vancouver to me was seeing people snow skiing, playing water sports and sun bathing all in the same day!
My concert performance experience was very exciting. The crowd was totally into it and everyone loved my music as well as my accent. I was like, "What accent? Y'all don't talk like this?"
For about my trip to Vancouver and to hear the song I recorded, visit my website www.SaulPaul.com.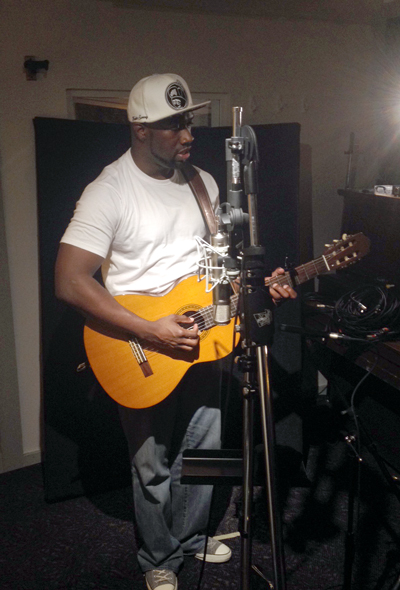 At the June 12, 2014 meeting of Austin City Council Mayor Lee Leffingwell will present SaulPaul with a proclamation for his service as a Creative Ambassador. SaulPaul will also be the featured musical performance at the Council Meeting. The performance and proclamations begin at 5:30 pm at Austin City Hall.