Do you frequent Lady Bird Lake?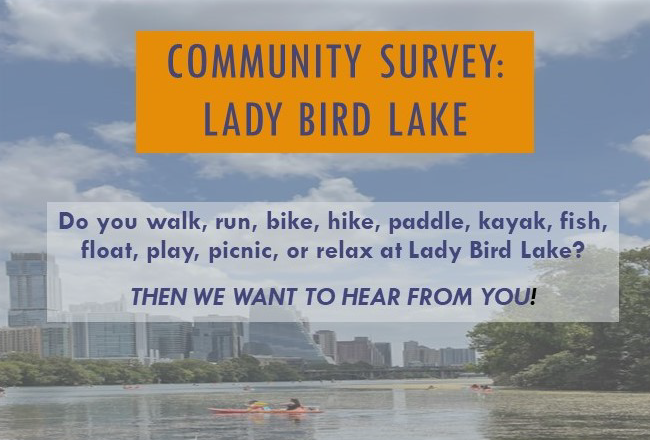 Huston-Tillotson University is helping Austin Parks and Recreation understand what people think about issues at Lady Bird Lake such as safety and environmental quality.
If you walk, run, bike, hike, paddle, kayak, float, play, picnic, or relax at Lady Bird Lake, then we want to hear from you!
Take the survey here: tinyurl.com/HTLake.
Please reach out to ammasino@htu.edu or rrthompson@htu.edu with any questions.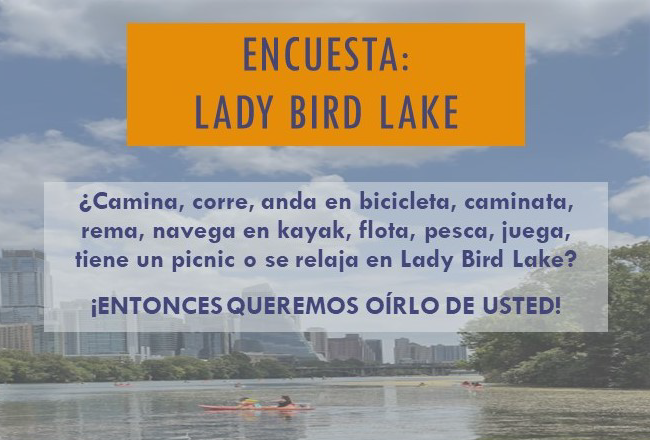 La Universidad de Huston-Tillotson está ayudando al Departamento de Parques y Recreación de Austin a comprender lo que la gente piensa sobre los problemas del lago de Lady Bird, como la seguridad y la calidad ambiental.
Si camina, corre, anda en bicicleta, rema, navega en kayak, flota, juega, tiene un picnic ó se relaja en el lago de Lady Bird, queremos saber de usted!
Complete la encuesta aquí: tinyurl.com/HTLago.
Comuníquese con ammasino@htu.edu o rrthompson@htu.edu si tiene alguna pregunta.