Dog Exercise and Enrichment at Austin Animal Center
On any given day, more than 300 dogs and puppies call Austin Animal Center (AAC) home. Some are being treated for serious injuries or illnesses; others are lost and waiting to find their owners, and the vast majority are looking for new families.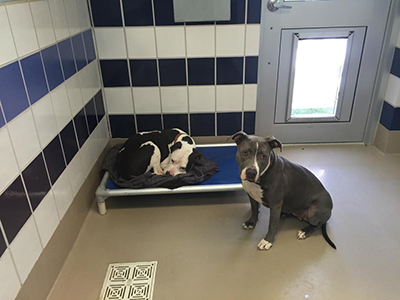 Figure 1 One of the co-housing adoption suits. All AAC kennels have indoor/outdoor portions.
Because Austin is America's largest No Kill city, there are no time limits for adoption, so some of our dogs may wait several months to find a home. Even though our kennels are spacious and designed with indoor/outdoor options, being confined to a kennel among other dogs can lead to stress-related behaviors that make it more difficult for dogs to get adopted. This is why both kennel enrichment and regular kennel breaks are so critical to keeping dogs happy and healthy at AAC.
On May 21, 2015, City Council approved Resolution 20150521-024 which directed the City Manager to take steps to increase opportunities to let dogs out of their kennels while housed at AAC; and to provide a report on long-term options to improve animal welfare at the Austin Animal Center and to increase the Animal Service Office's online capabilities.
Since that time, Animal Center staff have taken a number of measures to improve the standard of care for dogs housed at AAC. These include:
Created a six-person behavior and enrichment team including four full-time and two limited term employees to run playgroups, provide kennel enrichment and ensure most dogs receive daily kennel breaks.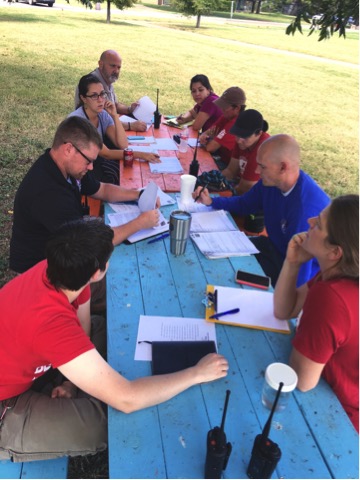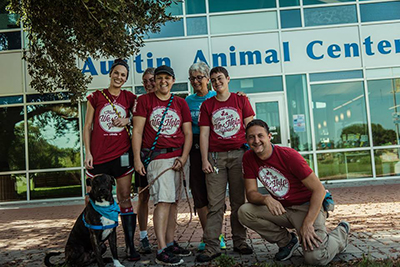 Expanded partnership with Dogs Out Loud, the group that designed and lead our dog volunteer orientations and other classes for volunteers and fosters.
Brought on a limited-term group volunteer coordinator to recruit, train and lead daily corporate, school, church and community groups of dog walkers.
Hired two limited-term employees to assist with dog walking and play groups at the Town Lake Animal Center.
Implemented daily staff dog walks, resulting in up to 225 additional dog walks per week.
Grew the volunteer program from about 250 volunteers in 2015 to more than 500 in 2016.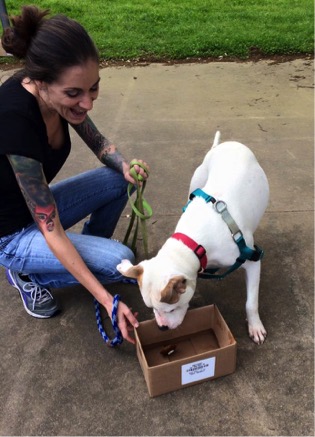 Started daily kennel enrichment for all dogs to reduce stress and boredom.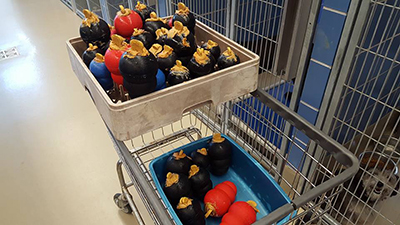 Replaced the tag system with a walk board system to better track the number of dogs walked each day.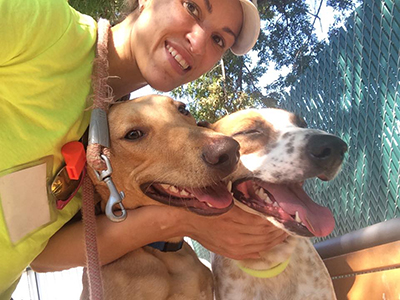 In the process of hiring an adult dog foster coordinator to focus solely on finding foster homes for adult, long-stay dogs.
Created a short term foster program to allow volunteers to take shelter dogs on field trips such as hikes and trips to the local pet store.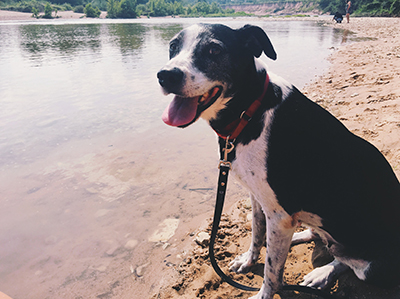 Today, the future looks bright for dogs housed at AAC. Thanks to tremendous volunteer and foster support, along with the changes listed above, our dogs are receiving some of the highest level of care and enrichment of any large, municipal shelter in the nation. Given the sheer number of dogs housed at AAC, we still have challenges getting each and every dog out of their kennels every single day, but we are getting closer and closer to achieving this goal.
Today, not only are we saving 96 percent of Austin's homeless dogs, we're giving them an unprecedented amount of enrichment and exercise while they're in our care. As always, we need YOU to foster and volunteer! Sign up today by visiting us at www.austinanimalcenter.org