Drop-off site creates safe place for hazardous waste disposal
Did you know: the average home can accumulate as much a¬s 100 pounds of Household Hazardous Waste in the basement, garage or storage areas? Household Hazardous Waste is any leftover household products that are toxic, corrosive, or flammable and require special disposal. Fortunately for those living in Austin, there is a convenient option for those needing to dispose of toxic materials!
The City of Austin Household Hazardous Waste (HHW) Facility is open to City of Austin and Travis County residents to safely dispose of hazardous waste.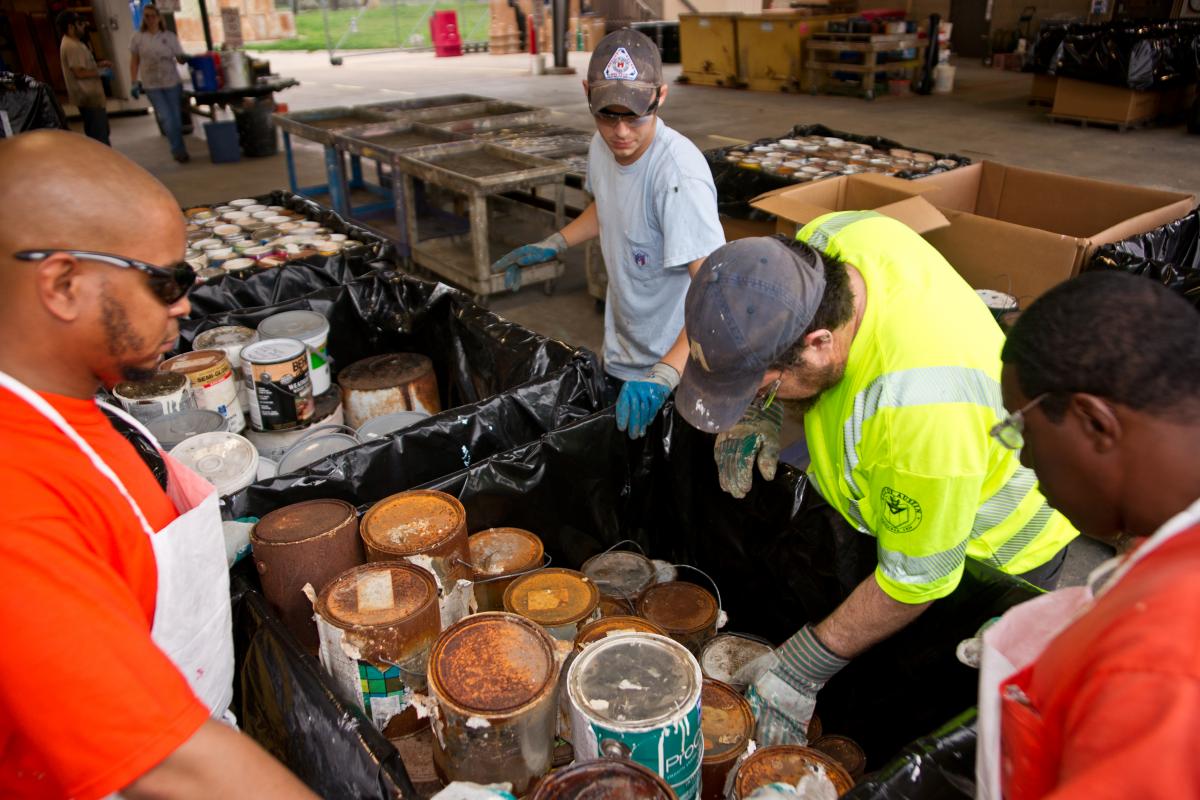 The Household Hazardous Waste facility accepts all of the following items: 
Fluorescent bulbs
Batteries (car and household)
Cell phones
Cleaners
Automotive fluids
Oil filters
Paint and thinners
Pesticides and herbicides
Photographic chemicals
Mercury
Aerosol cans
Pool chemicals
Cooking oil
Outdoor grill propane cylinders
Most homes must store and use some types of hazardous chemicals but there are many ways to reduce the risks associated with those materials.  Keep hazardous products in their original containers and never remove labels.  When leftovers remain but aren't needed, residents can bring up to 30 gallons of this waste to the HHW facility. 
They are also encouraged to pick up any free items from the Reuse Store.  These include:
Automotive Fluids
Cleaning Products
Fertilizers
Paint
Pesticides
Solvents
Other Household Chemicals
Residents looking to save money when refurbishing their homes now have a free resource - Austin ReBlend paint, made from paint collected at the Household Hazardous Waste Facility! See how Austin ReBlend paint is made in an On the Job video filmed at the Household Hazardous Waste Facility.
While is it very important to properly dispose of hazardous items, another way citizens can make a difference is by reducing the ammount of HHW they keep in their house.  Buying paint or chemicals in bulk may save you money in the short run, but not if you don't use all of it.  Also, Rethink and Reuse- before throwing away hazardous leftovers see if a friend or neighbor may be in need! 
Visit the City of Austin's Household Hazardous Waste Facility website for address and hours of operation.