Elisabet Ney Museum's Sunday Soloist Performances Enhance Visitors' Experience.
Enjoy our historic art collection and free musical performances at The Elisabet Ney Museum.

The Elisabet Ney Museum, Austin, Texas
The Ney has never looked & sounded better. If you haven't been to the Ney lately, you owe yourself a visit. From the brightly cleaned façade to new displays on the history of Hyde Park and Austin circa 1890, it's quite a enjoyable, family friendly experience.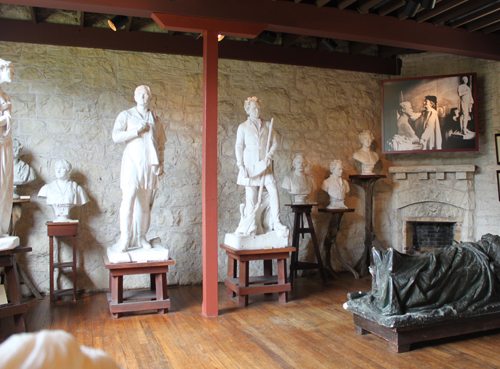 Ney's studio with the plaster masters of Stephen Austin and Sam Houston. The final marble sculptures are in the rotunda at the State of Texas Capitol.
This is a world-class artist studio- museum right here in Austin. Certainly our hidden jewel! Visitors from all over the world come by. Some international visitors, from Germany in particular (where Elisabet Ney is quite famous,) come to Austin specifically to see our museum.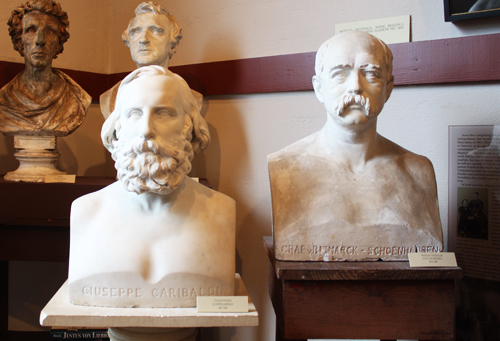 Ney's busts of famous the European statesmans Garibaldi and Bismarck.
We are understandably quite proud of it. It's one this country's most significant historic artist's home-studio, right up there with the likes of Georgia O'Keeffe's home & studio in Taos. Free musical performances at The Elisabet Ney Museum.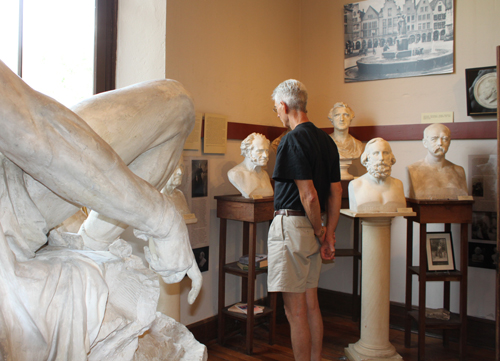 Elisabet Ney Museum's Sunday Soloist Performances Enhance Visitors' Experience.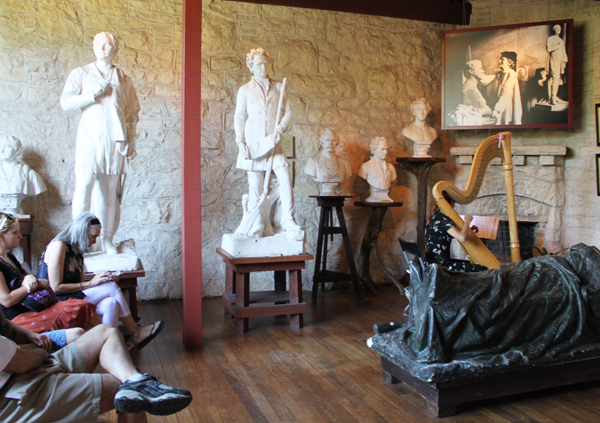 One could almost feel Elisabet Ney's presence at Sunday's, August, 12th soloist performance. This is exactly the kind of salon get togethers she would hold at her home.
These scheduled soloists were created as unique musical performances* inspired by the life and legacy of Elisabet Ney and her studio, called Formosa. A wonderful roster of Austin musicians perform solo musical pieces in a variety of styles and traditions chosen to complement and enhance our Sunday visitors' experience of touring the museum.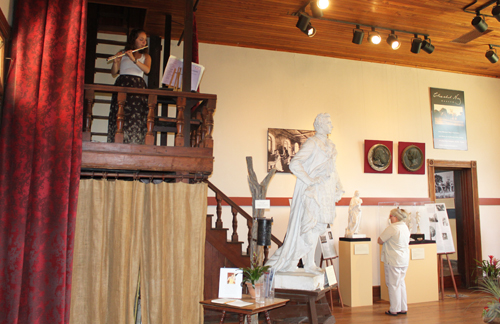 Natalie Zelden - Flute.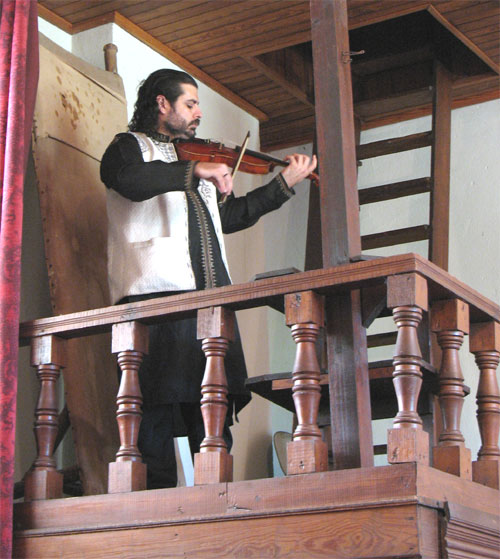 Roberto Riggio - Violin.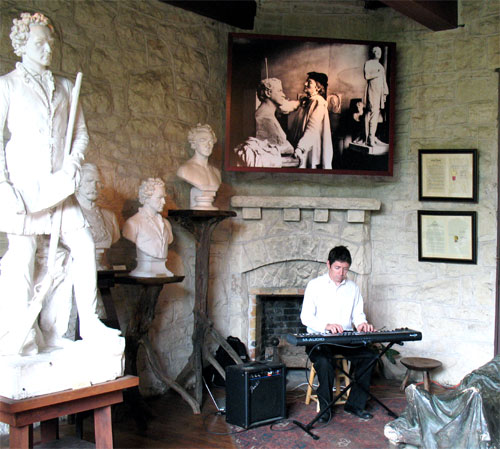 Sam Lipman - Piano.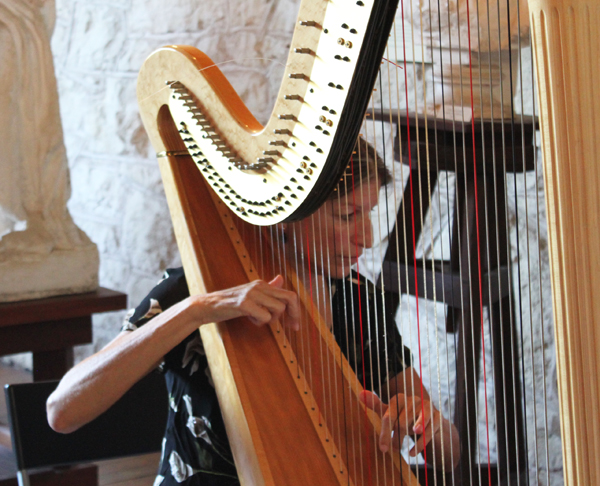 Alison Brause - Harp
Schedule of our performances are:
July 29, Roberto Riggio - Violin
August 5, Natalie Zelden - Flute
August 12, Alison Brause - Harp
August 19, Sam Lipman - Piano
August 26, Jacqueline May – Cello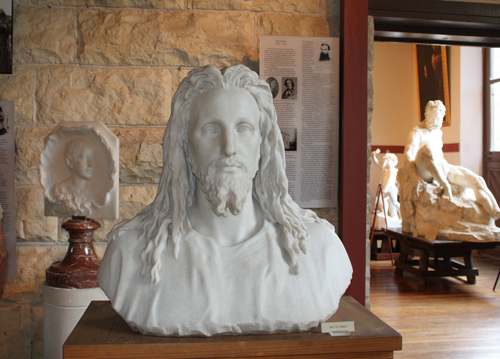 Ney's sculpture of Christ.
Colin Haymes, the Cultural Arts Education Specialist for the Elisabet Ney Museum is probably one of our staff most familiar with the museum and the life of Ney. He has aptly described his reflections on the performances below.
"It is amazing the way that music can transform your perception, especially when you are in a special place like a museum. Just such a magical transformation took place at the Elisabet Ney Museum when Roberto Riggio picked up his violin and filled the galleries of the Ney with emotionally stirring melodies and provocative rhythms. Drawing inspiration from a variety of musical traditions, Roberto's performance evoked a sense of mystery and the exotic. His performance was a perfect pairing with Elisabet Ney's studio Formosa and the museum's large collection of her original sculpture. The haunting tones drew you into the more mysterious periods of Ney's life and begged further exploration of some of Ney's most extraordinary journey's to foreign lands. At the same time the music seemed to illuminate interesting details of Ney's works and emphasize the romantic elements of the sculpture, which are considered to be primarily Neo-Classical in style. It was a magical afternoon and testament to the power of Art and Music to inspire, provoke thought and move the soul".     
Visitors are invited to enjoy these free performances* every, Sunday afternoon, through August 26th, 2012 , from 2pm - 3pm At the Elisabet Ney Museum
304 East 44th Street 78751, tel: (512) 458-2255 * These performances are designed to accompany your tour of the museum, no seating will be provided.