Help Keep Austin Green, Weird, and Beautiful — Pledge to Recycle!
It's no secret that Austin is a pretty spectacular city and that's thanks to folks like YOU! You're an influencer, a game-changer. You cultivate the incredible culture that keeps the city's weirdness alive and well. 
Part of keeping the special Austin culture alive, also means preserving the beautiful land that it resides on. Currently, Austinites are diverting about 40 percent of their waste away from landfills. While that's pretty awesome compared to our neighboring cities and states, it also means that 60 percent of our waste is still ending up in landfills. Many of the items that are being thrown away can be recycled or reused into new products. We need Austinites to take action to recycle more!
So how can you help? Start by taking the Austin Recycles Pledge at this link http://bit.ly/atxpledge and then tell your friends and followers about it. Here are a few easy ways to spread the word:
Send a photo of you taking the pledge (selfies are great!) to daretogozero@austinrecycles.com.  We will feature your photo on our Facebook page.

                                   
 

Tag Austin Recycles in your own Facebook post. Here is an example to get you started.
I joined more than 1,000 Austinites who have taken the Austin Recycles pledge to recycle more. Join me http://bit.ly/atxpledge
        3. Tweet about your commitment to recycle using the hashtag #ATXRecycles http://bit.ly/atxpledge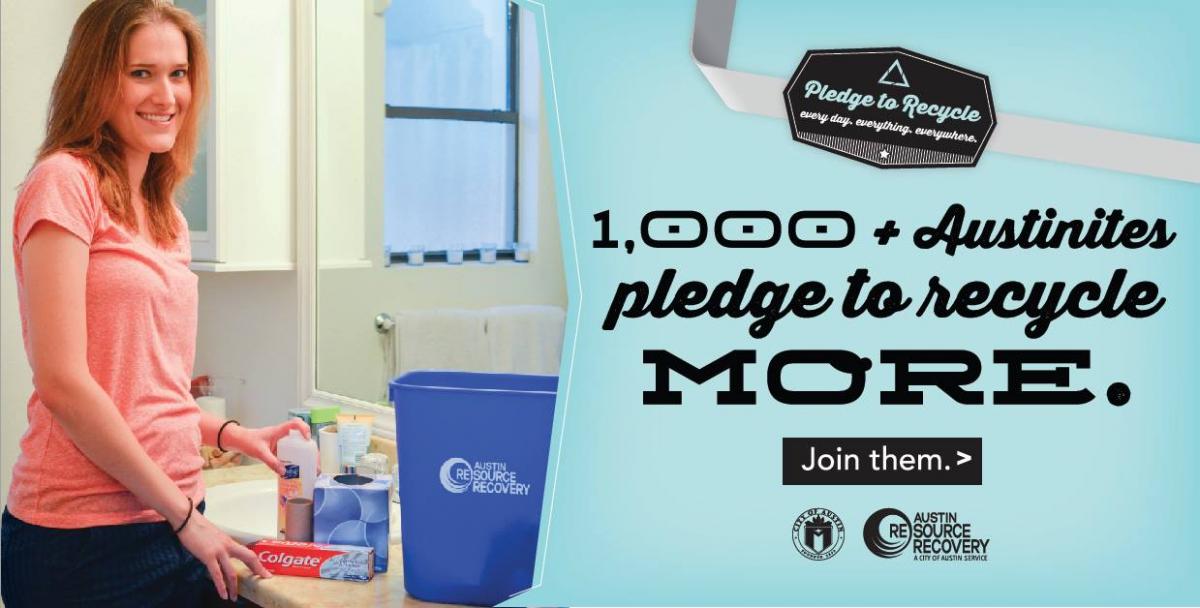 4.Want to do more? Contact us at daretogozero@austinrecycles.com or call 512-974-1800 to arrange a photo opportunity or other promotion.
We're certain that with the right education and influence, together we can help Austin achieve Zero Waste by the year 2040!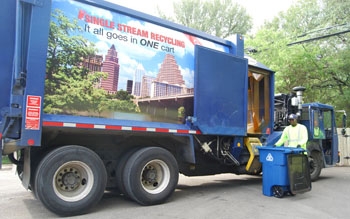 About this blog
News, ideas, and inspiration from the Office of Sustainability, to help advance a Bright Green future for Austin.