High Schools Rethink Waste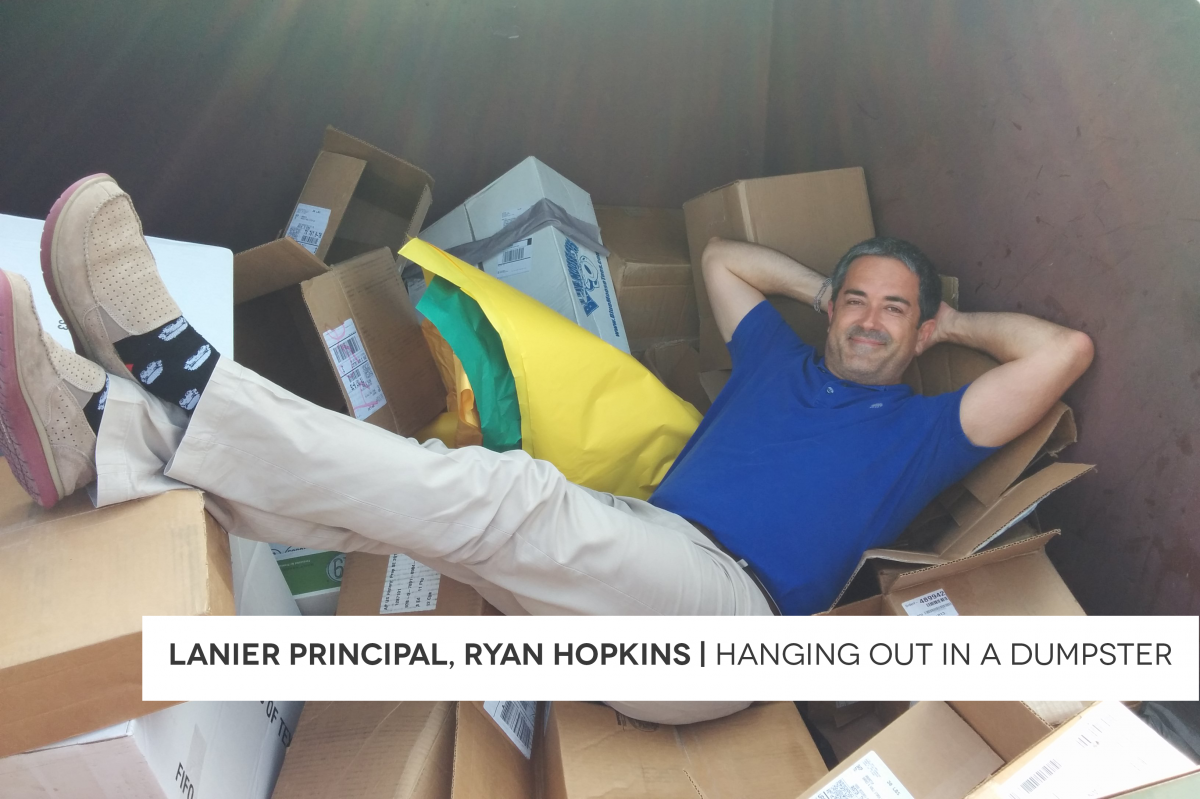 The Challenge
Lanier and Crockett High Schools are taking recycling to a new level – the Cougars and the Vikings are going head-to-head to see who can increase their recycling participation the most.
The Prize
Besides zero waste clout, the winning school will celebrate in style. If the Vikings claim victory, Lanier Principal Ryan Hopkins will spend the night in a sustainably designed dumpster, courtesy of The Dumpster Project. Should the Cougars take the recycling title, Crockett students and staff are throwing a party (with zero waste, of course!).
The Process
To help gear up for the challenge, students at both schools reimagined their campus from the perspective of zero waste. They invested in new recycling bins to place in high-traffic areas like hallways and parking lots. To ensure that as much waste as possible is kept out of the landfill, they used the following strategies:
labeling trash cans as "landfill"
using consistent colors (blue for recycle, black/gray for landfill) and bin placement (landfill on left, recycle on right) to help build habit
creating signs and offering training to help with sorting
Progress is being measured by the number of pounds of recycling per school occupant. Currently Lanier is at 3.04 pounds per occupant and Crockett is close behind at 2.84 pounds per occupant.
Both schools will up the competition further by taking part in a sustainability behaviors challenge using the City of Austin's Rethink App.
The winner will be announced in April – stay tuned!
Interested in creating your own recycling challenge? Contact Austin ISD Sustainability Coordinator Jen Cregar at jennifer.cregar@austinisd.org. 
Interested in using the Rethink App for a school or business challenge? Contact Program Coordinator Mary K. Priddy at mary.priddy@austintexas.gov. 
About this blog
News, ideas, and inspiration from the Office of Sustainability, to help advance a Bright Green future for Austin.