Hiring Open House for Summer Jobs
Join Austin Parks and Recreation on April 23 from 10:00 AM to 12:00 PM for a Hiring Open House to learn about summer job opportunities located at any one of these 18 locations. We're hiring hundreds of lifeguards (ages 15+), summer camp staff (ages 18+) and more. 
Pay starts at $15/hour for entry level positions and it increases with experience. Job benefits include paid sick leave, a free bus pass, and flexible scheduling. PLUS, Austin Parks and Recreation is offering a $250 sign-on bonus and a $500 Bonus for staff members who work from June through August.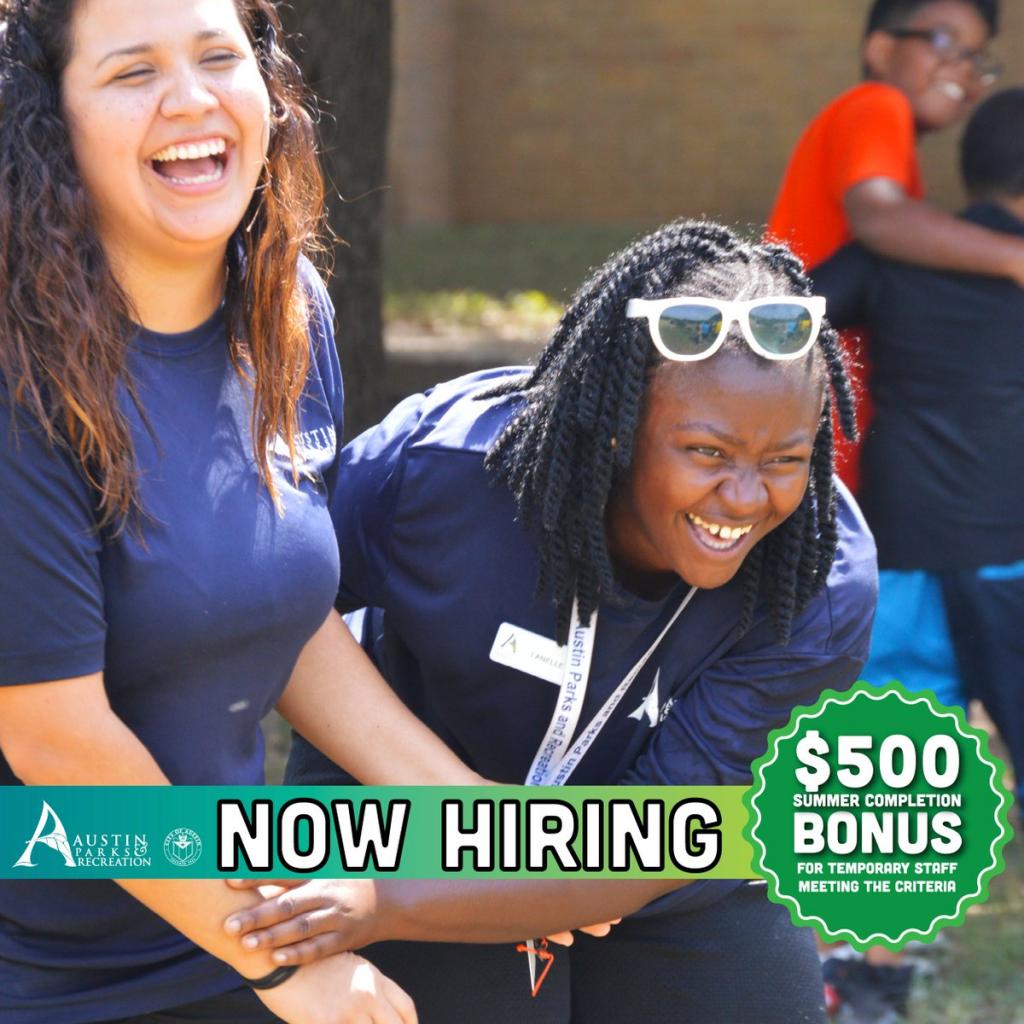 Austin Parks and Recreation is a robust and expanding department with opportunities for career growth at every stage of your career. We hire candidates from diverse origins, orientations, identities, and abilities.   
Learn more at AustinTexas.gov/ParkJobs.