Launch of MetroRapid to conveniently connect more of Austin
Save money, make new friends, and get some exercise! Using public transportation can help you do just that. Capitol Metro's new MetroRapid is coming to Austin with a mix of new vehicles, stations and technology.
MetroRapid will result in a faster, more convenient commute for riders, and will provide service from the north and south ends of town with connections to major destinations in downtown Austin, the State capitol complex, and the University of Texas campus. Two routes will serve 25% of the entire Capitol Metro service area, with 20,000 daily trips projected within two years of operation!
According to Capmetro.org, bus riders can save the following each year:
• 4,400 miles of driving
• 223 gallons of gas
• 273 hours stuck in traffic
• $10,000 in fuel and maintenance costs
That's a lot of savings!  Not only does that add up to more money in your pocket, but it also means a smaller carbon footprint.
MetroRapid's first route will launch later this month and will connect Tech Ridge to Southpark Meadows; traveling through the center of downtown.
Visit the CapMetro website for more information.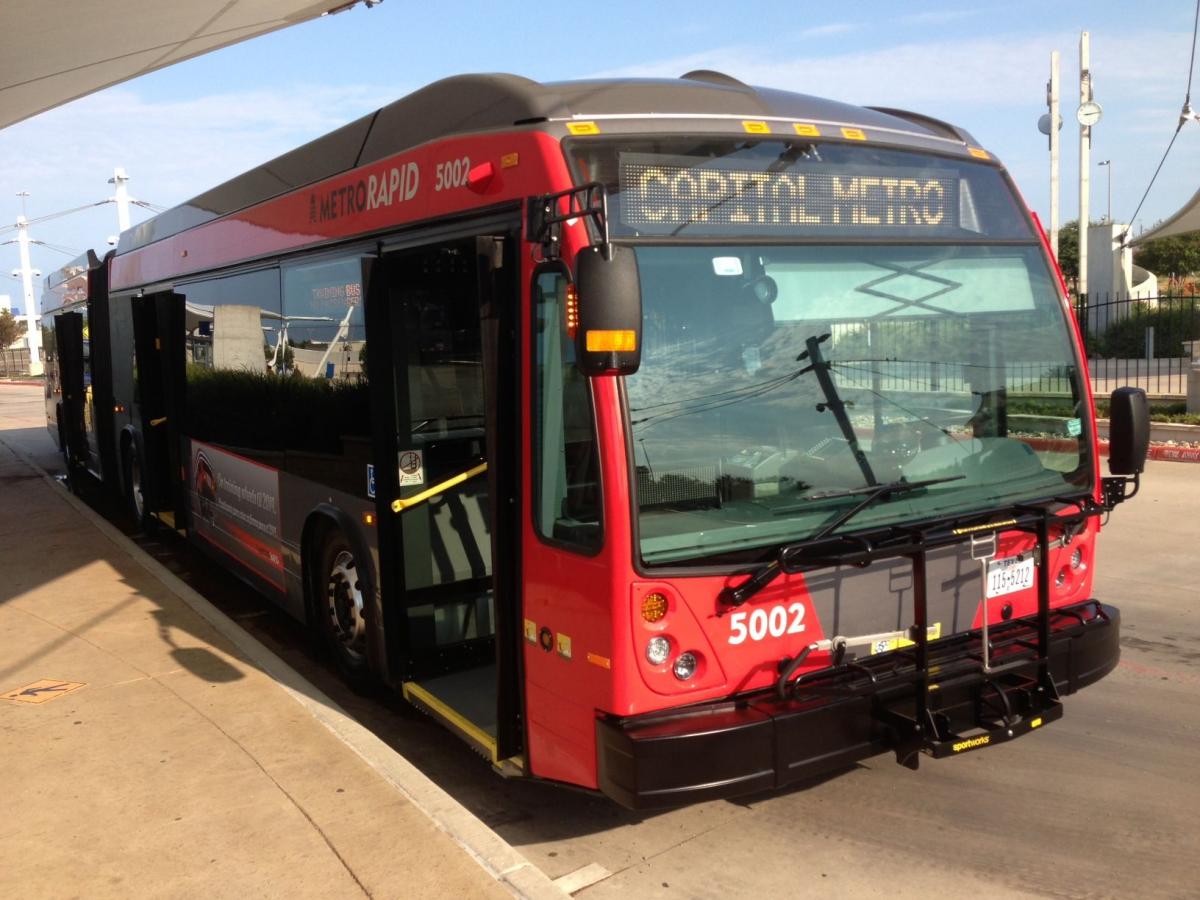 About this blog
News, ideas, and inspiration from the Office of Sustainability, to help advance a Bright Green future for Austin.