Lone Star Legacy Designation for Parque Zaragoza Neighborhood Park
In March 2017, Parque Zaragoza Neighborhood Park was designated a Lone Star Legacy Park by the Texas Recreation and Parks Society (TRAPS).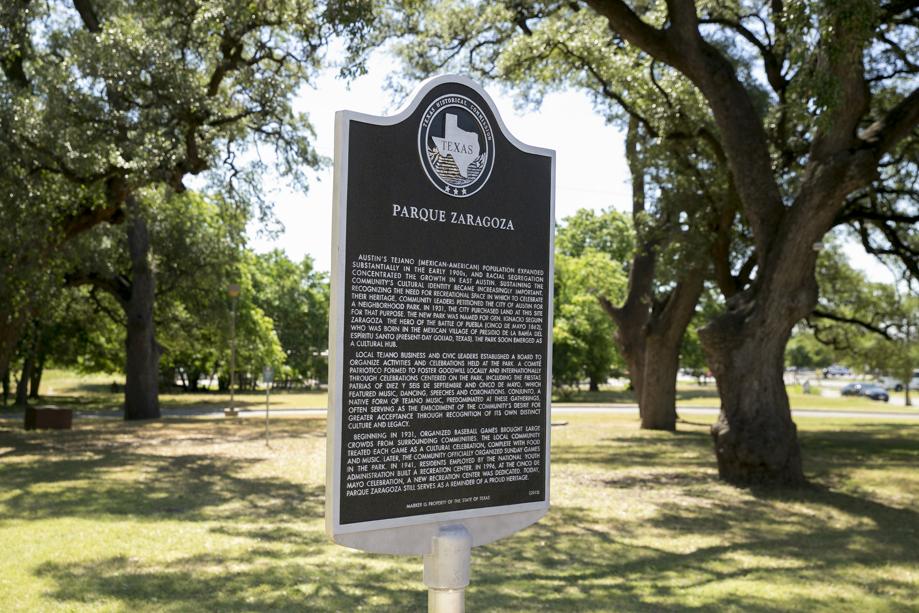 A Lone Star Legacy Park is classified as a park that holds special prominence in the local community and the state of Texas.  To qualify for consideration, the park must have endured the test of time and become iconic to those who have visited, played and rested on its grounds. Nominated parks must be a minimum of 50 years old and had to meet at least one of the following criteria:
The property represents distinctive design and/or construction.
The park is associated with historic events or sites.
The park is associated with events specific to the local community/state.
The park is home to unique natural features.
A historic treasure for the City of Austin, Parque Zaragoza Neighborhood Park is a little more than 15 acres and is home to a 17,500 square foot recreation center. The center is named in honor of General Ignacio Zaragoza, commander of the Mexican forces that routed the French Army on Cinco de Mayo in 1862 in the Battle of Puebla. General Zaragoza was born in what is now Goliad, Texas.
The recreation center design includes a gymnasium for basketball and volleyball, complete with locker rooms and showers. Other rooms include an arts and crafts room, weight/exercise room, kitchen, multi-purpose room and administrative office space.  The center offers other amenities including a swimming pool, an outdoor stage area, outdoor basketball court, sand volleyball court, multi-purpose field and outdoor restrooms.
Parks have played an important role in the development of our communities throughout history. Local parks help promote community, natural respite and social interaction as communities were founded, developed and prospered and all parks so designated will be included in a state-wide initiative promoting Heritage Tourism.