New Parkland Dedication Ordinance for Commercial Developments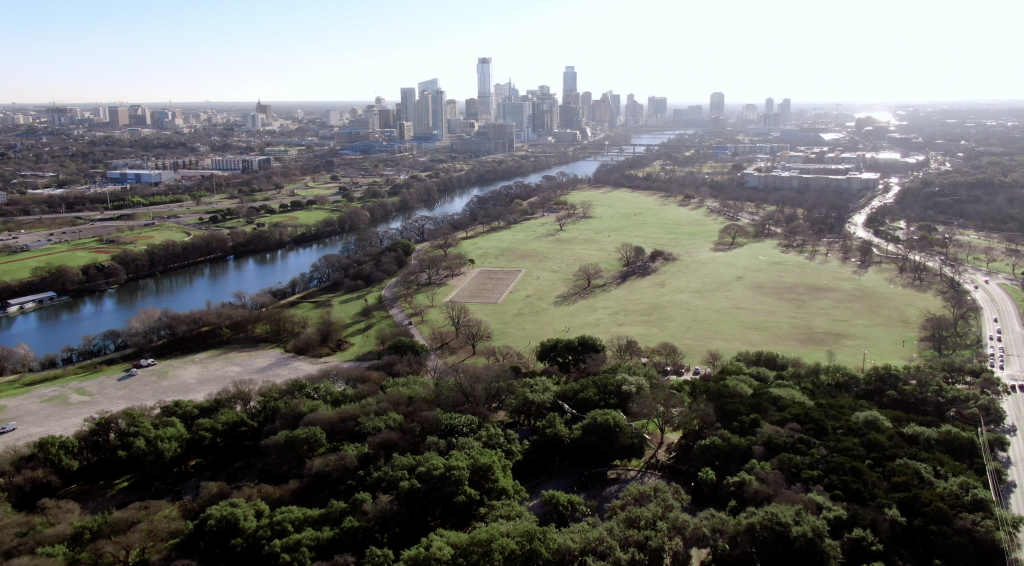 Why does Austin need a Commercial Parkland Dedication Ordinance? Parkland is an essential city service that affords well documented economic, recreational, physical, and mental health benefits to its users. Parks provide recreational opportunities, create community, preserve the city's character and natural resources, contribute to economic growth and tourism, increase transportation opportunities, and keep Austin beautiful. Parkland, greenbelts and trails are essential to Austin's character.
Parkland is utilized by more than just residents and hotel occupants, with commuting workforces adding to the demand for park services. In downtown Austin alone, there are 14,000 residents, but 96,000 employees that enjoy its parks (as of 2020). Overall, 58% of the city's workforce (about 451K employees) commutes into town and uses parks before, during and after work. Those employees are not currently accounted for in the parkland dedication ordinance. Adjacency to parkland plays an influencing role in determining site locations for new commercial developments. Commercial developments receive direct benefits in the form of parks for employees, thereby attracting, expanding, and retaining their workforces, all while creating a greater demand for parks with the growth of those workforces. By enacting a new parkland dedication ordinance to create dedication requirements for office, retail, and industrial developments, the city would be able to continue to provide active and passive recreational opportunities near the places of employment, thereby advancing the health, safety, and general welfare of the workforce without asking Austin residents to pay more for parkland. 
Austin's quality of life is routinely cited as an economic driver for workforce growth, and parkland plays a pivotal role in creating that high quality of life. The data shows that in Austin 11.11 jobs are created per $1 million of investment in off-street, multi-use trails (compared to 8.37 jobs per $1 million of investment in sidewalks). A new parkland dedication ordinance for office, retail, and industrial, and office development would ensure that Austin stays competitive in attracting jobs nationwide by continuing the current level of service for high-quality parks, trails, natural spaces, and recreational opportunities.
Austin is known for its trail system, but many greenbelts are incomplete due to private land ownership. Parkland dedication provides an opportunity to realize the greenbelt potential in Austin with the most stakeholder input recommended amenity in the Austin area, trails. Currently, office, retail, and industrial developments located in park deficient areas, along greenbelts, or adjacent to parks are not subject to the existing parkland dedication ordinance. PARD is not able to close critical gaps in greenbelt and trail infrastructure without negotiating the purchase of land on these types of development sites from willing sellers, even in sections of the commercial sites that are otherwise undevelopable.
Commercial parkland development requirements are present in cities throughout Texas including El Paso, Colleyville and Hutto. Commercial parkland requirements can be found throughout the rest of the country as well, including in Denver, Atlanta and Palo Alto. A Commercial Parkland Dedication Ordinance for office, retail, and industrial developments promotes the health, safety, and general welfare of the community and establishes an essential nexus and a rough proportionality of parkland dedication requirements. 
Watch a presentation to the Parks and Recreation Board about Parkland Dedication Ordinance for Commercial Developments.
Community Feedback and Education:  
PLD Commercial Project Webpage 
Speak UP Austin! PLD Commercial  
Community Forum: Park Amenities and Impact of Parkland on You 
PLD Commercial Storymap 
 
Resources: 
City Council Resolution 20220407-042 
Study of Parkland Dedication Requirements for Commercial Uses 
 
Dedicated contact for feedback and to request more information: pld.commercial@austintexas.gov.