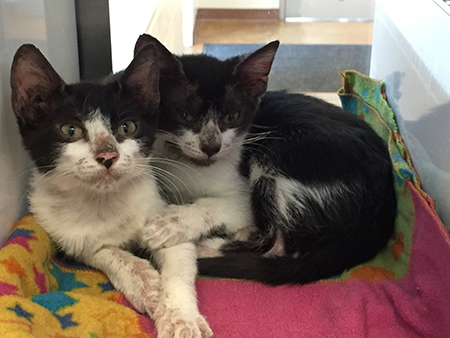 Background
In 2010, the Austin City Council unanimously passed a No Kill Implementation Plan, requiring, among other things, the Austin Animal Center (AAC) to maintain a greater-than-90 percent live outcome goal. Since March 2011, AAC has saved more than 90 percent of the more than 18,000 pets that come through its doors each year. Nationally, the average save rate in shelters in 2015 was 68 percent. In Austin and Travis County, it was nearly 95 percent.
Austin's animal safety net has changed dramatically in the past decade. Just 10 years ago, 15,000 cats and dogs were dying each year at AAC. Today, fewer than 1,000 are euthanized, and euthanasia is limited to animals that are medically suffering and to dogs that pose an immediate risk to public safety and cannot be safely rehabilitated.
For more than five years, Austin has been the most lifesaving city in America, making it the gold standard for communities of all sizes that want to reduce euthanasia of healthy and treatable animals. In 2015 alone, leadership from more than 15 municipalities visited Austin Animal Center to learn how Austin has become America's largest No Kill city.
In case you want to learn more, here are the basics of Austin's No Kill plan, which for almost six years running, has formed the foundation for lifesaving in our community.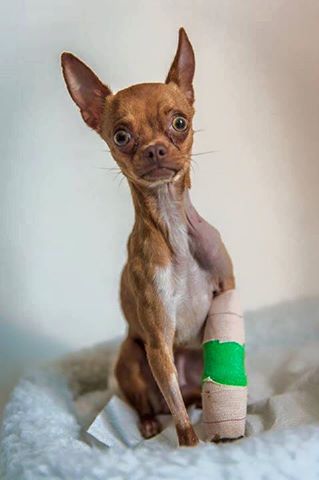 The No Kill Implementation Plan
The No Kill Plan contains 34 recommendations, each designed to enhance lifesaving efforts and to ensure the city is able to maintain a lifesaving rate above 90 percent, with the ultimate goal of eliminating the euthanasia of healthy and treatable animals. The plan defines euthanasia as permissible when there is the existence of "terminal medical conditions which cause great suffering with little hope of respite" and when there are animals which have "serious aggression issues or pose an immediate health and safety risk." All other taking of life, other than these two categories, according to the plan, is to be defined and described as killing.
Below are some of the key components of the plan and how they have been implemented.
Reporting public information: The recommendation called for the implementation of a performance measurement system with data being shared on the website. Today, the website has a reports page, which shows all intakes and outcomes as well as monthly and annual reports.
Comprehensive adoption program: This recommendation included partnering with Austin Pets Alive!, creating an offsite adoption program and adoption programs aimed at the most at-risk pets. Today, AAC has an offsite adoption vehicle and offsite adoption promotions every month. About 7,000 pets are adopted each year, and Austin Pets Alive! takes 3,000 of AAC's pets that are most at-risk of euthanasia for medical or behavioral reasons. Visit AAC's adoption web page to learn more about the adoption process.
Large-scale volunteer and foster programs: The goal of this recommendation was to increase capacity by sending animals to foster homes as well as to improve quality-of-life of pets housed at AAC. Today, AAC has a robust volunteer program, with more than 500 regular volunteers contributing around 50,000 hours of volunteer service each year. Volunteers help in virtually every area of operations, providing exercise and enrichment to cats, dogs and rabbits, greeting customers and facilitating adoptions. In addition, AAC's foster program is one of the largest in the country. In fiscal year 2016, more than 2,200 pets went to foster with 800 families and almost 70 percent of them were adopted directly from foster. There are currently 1,000 active AAC foster families.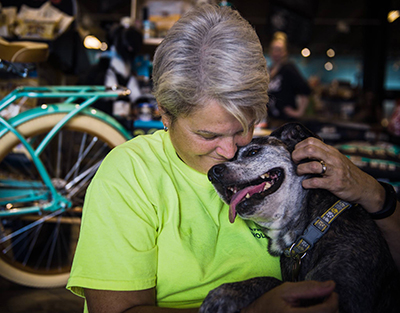 Owner relinquishment policy: This mandated AAC to create an appointment-based owner surrender system and called for on-the-spot drop-off to end, and the night drop boxes to close. Today, AAC uses a system of managed intake and provides resources and support to owners to help keep pets out of the shelter. A few of the programs which prevent owner surrender are the fencing assistance program, the APA! PASS program, and resources to help people re-home their own pets. Through Emancipet, AAC connects pet owners with free and low cost veterinary care, and the Pet Food Bank helps owners with food and supplies.
Increase live outcomes for feral cats: This recommendation called for the City to create trap-neuter-return programs (TNR) and shelter-neuter-return programs (SNR) and to partner with rescue groups and Austin Pets Alive! to spay, neuter and vaccinate feral and community cats and return them to the community. All of these programs have been implemented, and, today, zero feral cats are euthanized unless they are medically suffering. Austin Pets Alive! manages a barn cat program to help outdoor cats find homes, and the City partners with Austin Humane Society on TNR and SNR programs which return healthy cats to the community.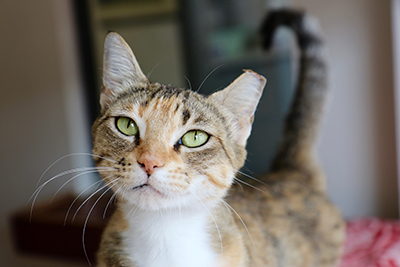 Public awareness and advocacy: This component included improving the Website, promoting 'pit bull' dogs, and organizing volunteers to promote adoptable pets, shelter needs and volunteer opportunities. Today, AAC has its own Website, which was recently re-designed to be more user-friendly and to promote adoption, fostering and volunteering. In addition, AAC has a robust social media presence with Facebook, Twitter, Instagram and Snapchat accounts with total followers nearing 100,000. AAC social media messages reach approximately a million people each week. Additionally, AAC is featured on local television and news networks multiple times each week and is also featured in national stories monthly.

Decrease owner surrenders: Several recommendations were made in order to decrease owner surrenders. These included having volunteers present at intake to provide counseling regarding alternatives to surrender; supplying microchips to all pets; hiring a coordinator for the PASS (positive alternatives to shelter surrender) program; preparing a disclaimer to those surrendering so they understand risk of pet being killed; hiring a behaviorist to reduce intake for behavioral reasons. Currently, the PASS program is still run by Austin Pets Alive!, and funding for this has not been allocated to AAC. The shelter does provide free microchips and tags to all Austin and Travis County residents, and intake counselors provide information and resources to attempt to defer owner surrenders.
High-volume, free and low-cost spay and neuter surgeries. This recommendation was for the City to partner with Emancipet to offer free spay and neuter clinics and to fund spay and neuter surgeries through the 'spay street' program to focus on underserved zip codes. Today, the City of Austin and Travis County collectively fund nearly $600,000 in spay and neuter surgeries for owned and community pets. Through partnerships with Emancipet and Austin Pets Alive, the City funds surgeries for owned pets in high-intake, low income areas as well as surgeries for feral and community cats.
Additional recommendations:

24-hour kill list hold: This was implemented and is now the 'attention list' that is distributed to partners daily. Partners are given a minimum of 24 hours to pull animals who are at risk of euthanasia at AAC.
Call before killing policy: Owners and finders are called and alerted before their pet is killed.
End empty-cage killing: This was ended from the outset of the plan and has remained in place since 2011.
Acclimation task force for dogs: This was meant to help dogs acclimate to shelter life prior to being killed for behavioral reasons. Today, the shelter has a four-person behavior and enrichment team as well as a volunteer team that addresses the emotional and behavioral needs of the dogs in the shelter.