O. Henry Museum in Austin Celebrates 150th Anniversary of Author's Birth
The O. Henry Museum is hosting special events and a new exhibit as part of this historic celebration.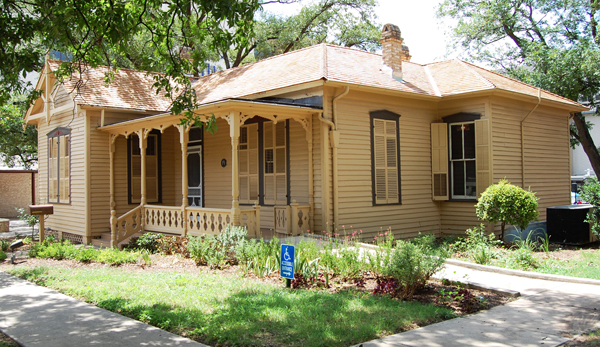 The mission of the O. Henry Museum is to collect, preserve and interpret artifacts and archival materials relative to William Sidney Porter, the author otherwise known as O. Henry, for literary, educational and historical purposes.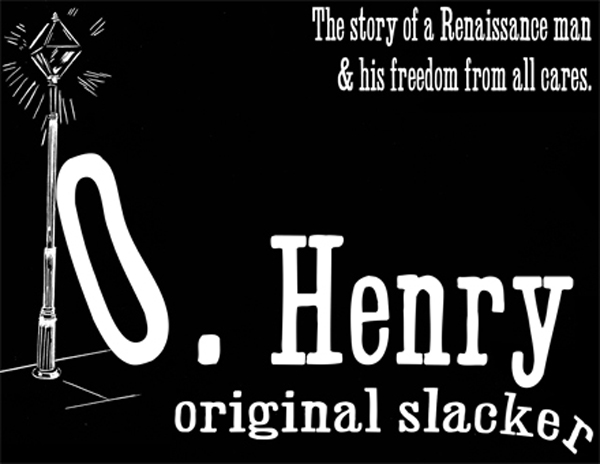 The O. Henry Museum presents its new exhibit
"O. Henry: original slacker" On Display: September 15, 2012 - January 13, 2013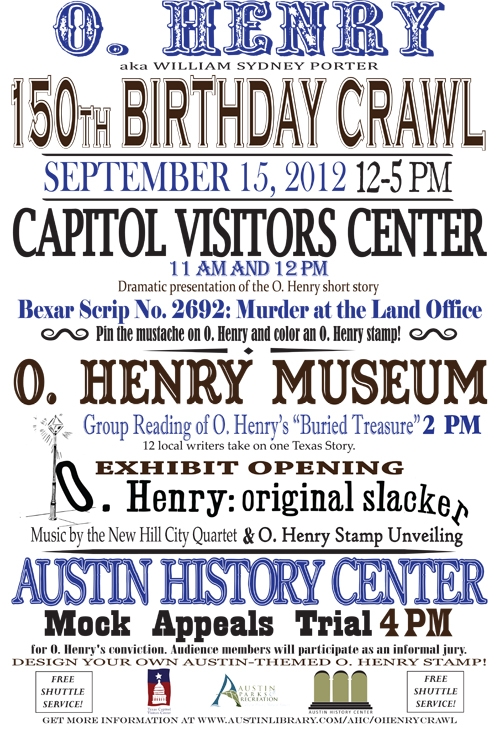 O. Henry 150th Birthday Crawl, Saturday, September 15, 2012 - 12:00pm - 5:00pm
The museum is partnering with the Austin History Center and the Capitol Visitors Center to host a day-long slate of events commemorating the short story writer who cut his teeth in Austin. Details are in the poster below, created by the Austin History Center. The museum will host a number of cool events on this day
Opening of the "O. Henry: Original Slacker" exhibit (12-5 p.m.)

Mass reading of the O. Henry short story "Buried Treasure" (2 p.m.)

Live performance by the New Hill City Quartet, a reinterpretation of O. Henry's Austin parlor band (3 p.m.)

Unveiling of the new USPS postage stamp honoring O. Henry (12-5 p.m.)
Visit The O. Henry Museum and step back in time to Austin's past.
409 East 5th Street Austin, TX 78701
Free Admission, Open: Wednesday - Sunday 12 - 5 p.m.
For more information, please call 512-472-1903