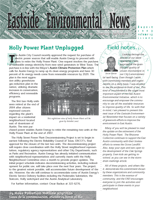 East Austin Environmental Initiative
The East Austin Environmental Initiative (EAEI) was created to help improve the quality of life in a targeted area of Austin, east of IH-35.
The Initiative educates the public and encourages citizen involvement to resolve environmental concerns in East Austin.
If you live in East Austin, please take a moment to fill out this brief survey to help us serve you better.  Take the survey!  English , En Español
For more information, please contact us
Eastside Environmental News is a bi-annual City newsletter that reports on environmental issues in East Austin. SUBSCRIBE to receive the newsletter electronically.
Recent Past Issues