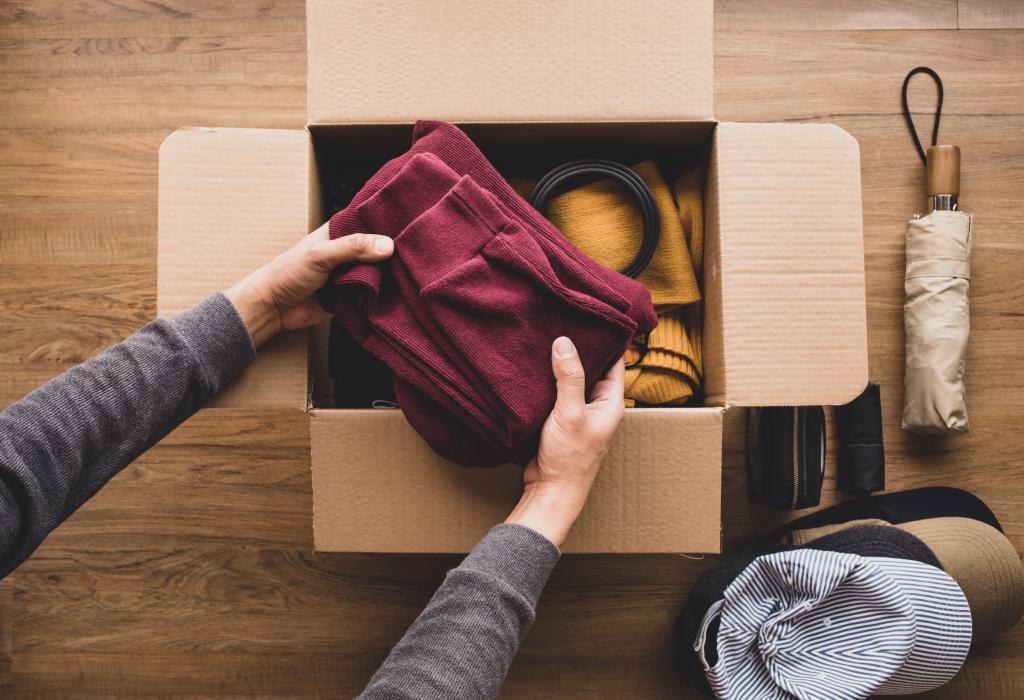 By: Natalie Betts
A fun way to be zero waste hero at home and in your neighborhood is by (safely) sharing or swapping items with your neighbors. If you're feeling the need to freshen up your closet or your home, you don't have to buy new to do it! Here's how to organize your own social distance swap. Be sure to wipe down these materials and keep a safe social distance from others.
Step 1 
Decide what kind of swap you want to organize. You could swap clothing, home décor, art, jewelry, even tools.
Step 2
Find a friend or neighbor who wants to swap, or log onto your local or neighborhood communication channels to find others to participate.
Step 3
Find a box and fill it with the items that no longer work in your space, fit, or bring you joy. Wash or disinfect all the items before putting them in the box.
Step 4
Mask up, then set it on your friend's or neighbor's doorstep at an agreed-upon day. They can see what items they would like to keep, and then add their own items to the box to give back to you. Have your friend repeat the wash and disinfect process with their box.
Step 5
Discover new treasures when you get the box back! If you receive things that you don't need or want, schedule a pick-up of these items for recycling and reuse through the Clothing and Housewares Curbside Collection Program (ARR customers only). Or use the Austin Reuse Directory to donate the items, or ask your friend if they might want them back.
Step 6
Celebrate! You just saved money, kept things out of the landfill and made a safe, socially-distanced connection with your community. Share photos and stories of how your new items are brightening up your home, and ask your fellow swap-ees to do the same.
---