Sprouting Green Weeding Practices in Libraries: The IMLS Sparks! Ignition Grant Project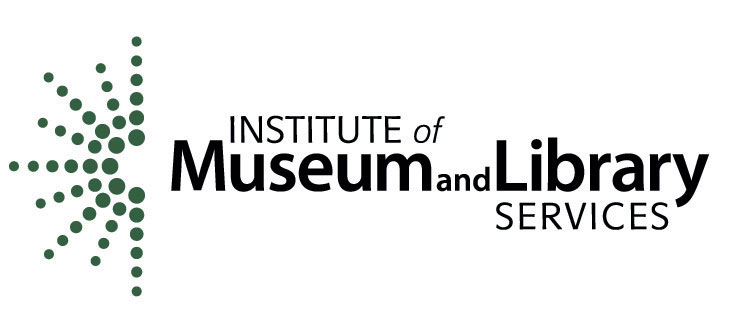 Back in mid-July, before the icy grip of Winter took hold, The Austin Public Library's used bookstore, Recycled Reads, was notified that APL was selected as a recipient of an IMLS Sparks! Ignition Grant for Libraries.
This is a very exciting announcement to make because, in the words of the Institute of Museum and Library Services (IMLS):
Sparks! Ignition Grants for Libraries and Museums are small grants that encourage libraries and museums to test and evaluate innovations in the ways they operate and the services they provide. Sparks! grantees demonstrate innovation and broad potential impact, often turning small investments of funds into nationally significant projects.
Opened in 2009 on Burnet Road in Central Austin, Recycled Reads is not only a used bookstore for the community, it is also the book/media recycling operation of the Austin Public Library. As the Central Library, the 20 branch libraries, and the Austin History Center began sending weeded material to the store to be sold, the need for responsible recycling of materials that would not sell was identified. Recycled Reads provides opportunities for the entire Austin community to recycle books and media and be a part of the Library's effort to handle weeded materials in an environmentally responsible manner.
Pause. For the non-librarians out there, an explanation of the term weeded materials may be in order. Weeding is a common and necessary practice that takes place in every library collection. It is a sensitive process. Thoughtful culling of books and media from library collections makes room for current, accurate, and relevant material to remain available to library customers. There are many reasons that books and other media are culled out of collections. Dated information, lack of interest and space constraints are three big ones.
Even with the rise of digital reading*, bibliophiles (i.e., book lovers, a category under which many librarians and library customers fall) rarely want to see books removed from library shelves. Librarians at the Austin Public Library are committed to providing easy access to books and information for all ages, and understand that weeding out-of-date and damaged materials from the collection is essential to achieving the goals of delivering relevant, entertaining, and stimulating information to the Austin community. Once the materials are removed from Library circulation, the next part of their life begins as they move into the Recycled Reads operation. Recycled Reads allows the library to maximize usage of materials, expanding the lifecycle of library materials. See more here!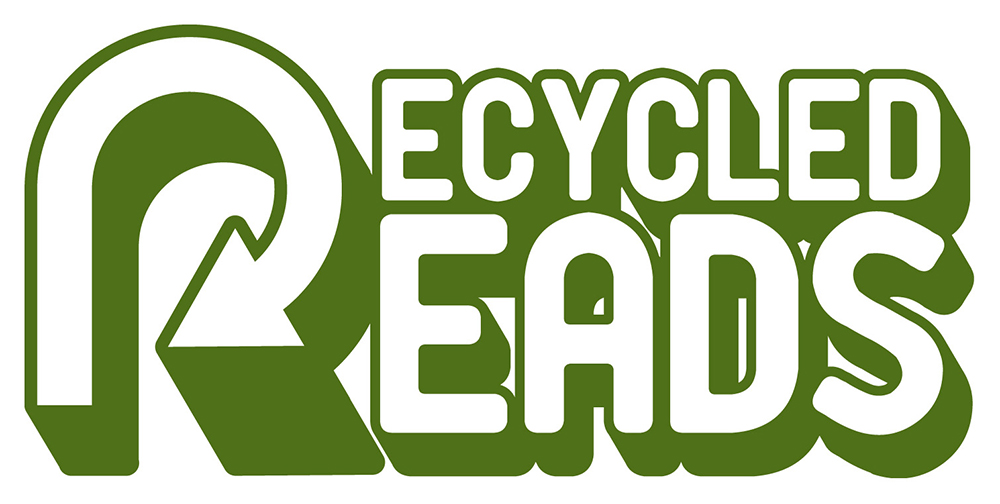 At Recycled Reads, the ex-Library materials join the used books and materials donated by the public and are sold at affordable prices to the surrounding community, repurposed into upcycled art [link to Laura's blog] (sometimes functional, always beautiful) and/or responsibly moved into the next part of their lifecycle with Good will Industries of Central Texas, an organization with a strong local and national presence and strong zero waste goals. Goodwill Industries of Central Texas recycles print materials that cannot be sold or reused, upholding an agreement that no donated property will go to any landfill. Through this innovative partnership, the Library and Goodwill aspire to create a lasting and positive impact on the Austin community and environment.
Thanks to funding from IMLS, Recycled Reads will spend 2014 developing online training modules in collaboration with community partners in the City of Austin Office of Sustainability, Austin Resource Recovery, Goodwill Industries of Central Texas and several librarians around Central Texas.
We could not be more thrilled to bring our project, Sprouting Green Weeding Practices in Libraries: Web-Based Training, to the blogosphere and beyond. This is the first of many posts that will mark our progress in the yearlong mission to expand visibility in the areas of Library Collection Development (increasing access to information) and sustainability literacy (increasing knowledge of sustainable behaviors and actions in the community). By the end of next year, online training modules will be freely accessible to anyone with an interest in raising awareness of carbon neutral reuse options for books and materials being weeded and discarded from home and library collections.
Click here to read about other funded 2013 Sparks! Ignition Grants projects.
The Institute of Museum and Library Services is the primary source of federal support for the nation's 123,000 libraries and 17,500 museums. Our mission is to inspire libraries and museums to advance innovation, lifelong learning, and cultural and civic engagement. Our grant making, policy development, and research help libraries and museums deliver valuable services that make it possible for communities and individuals to thrive. To learn more, visit www.imls.gov and follow IMLS on Facebook and Twitter.