Sustainable DIY Project: Upcycled Gift Wrap & Bows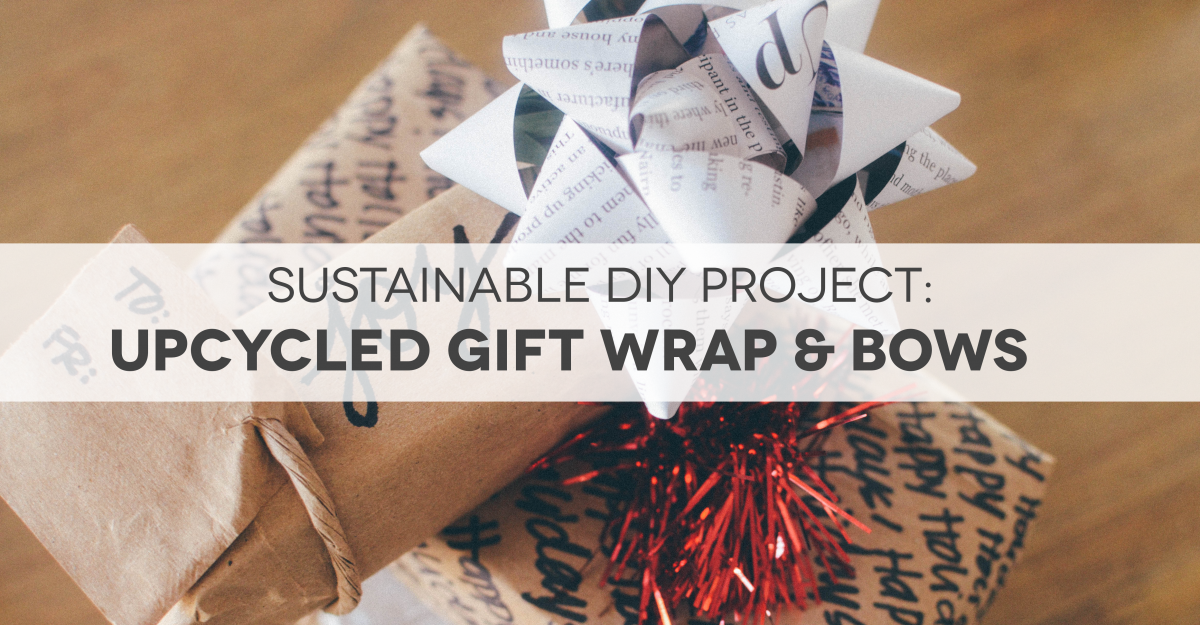 Did you know that 25% more trash is produced between Thanksgiving and New Year's Day than any other time of the year? Help alleviate some of that waste by upcycling your would-be-trash into something new.
Wrapping Paper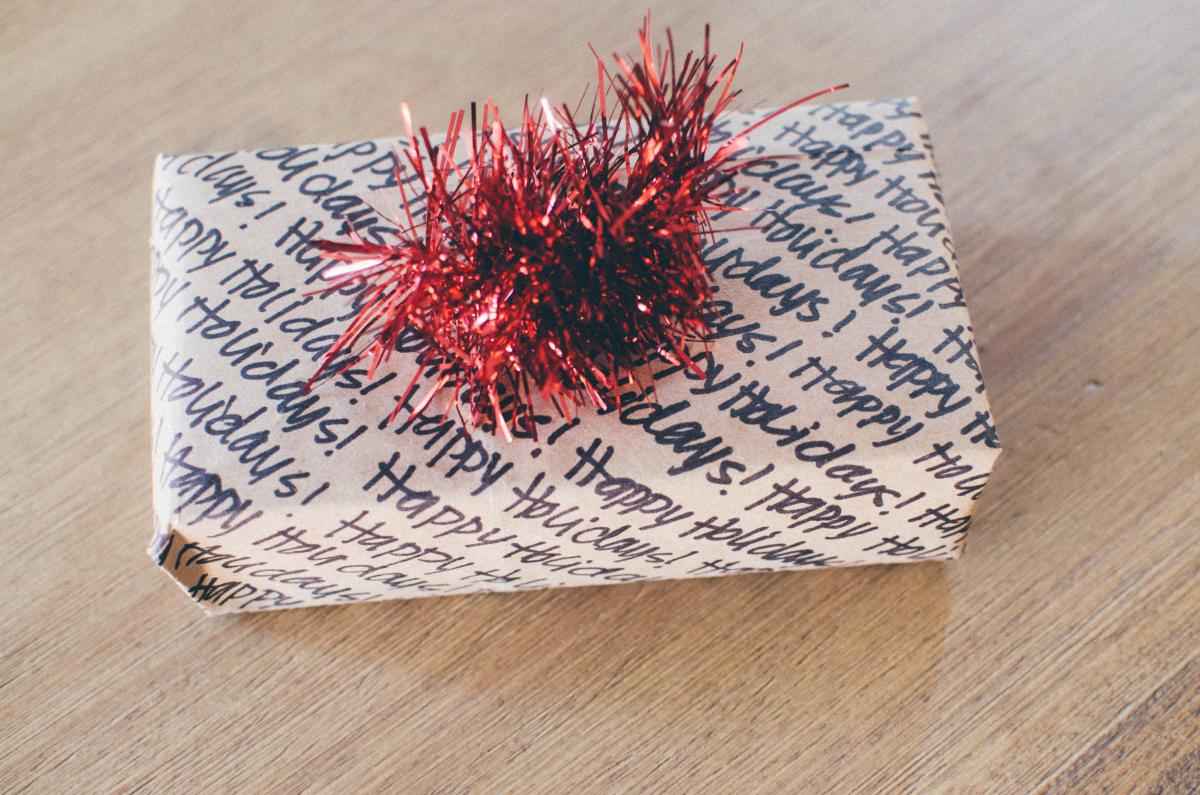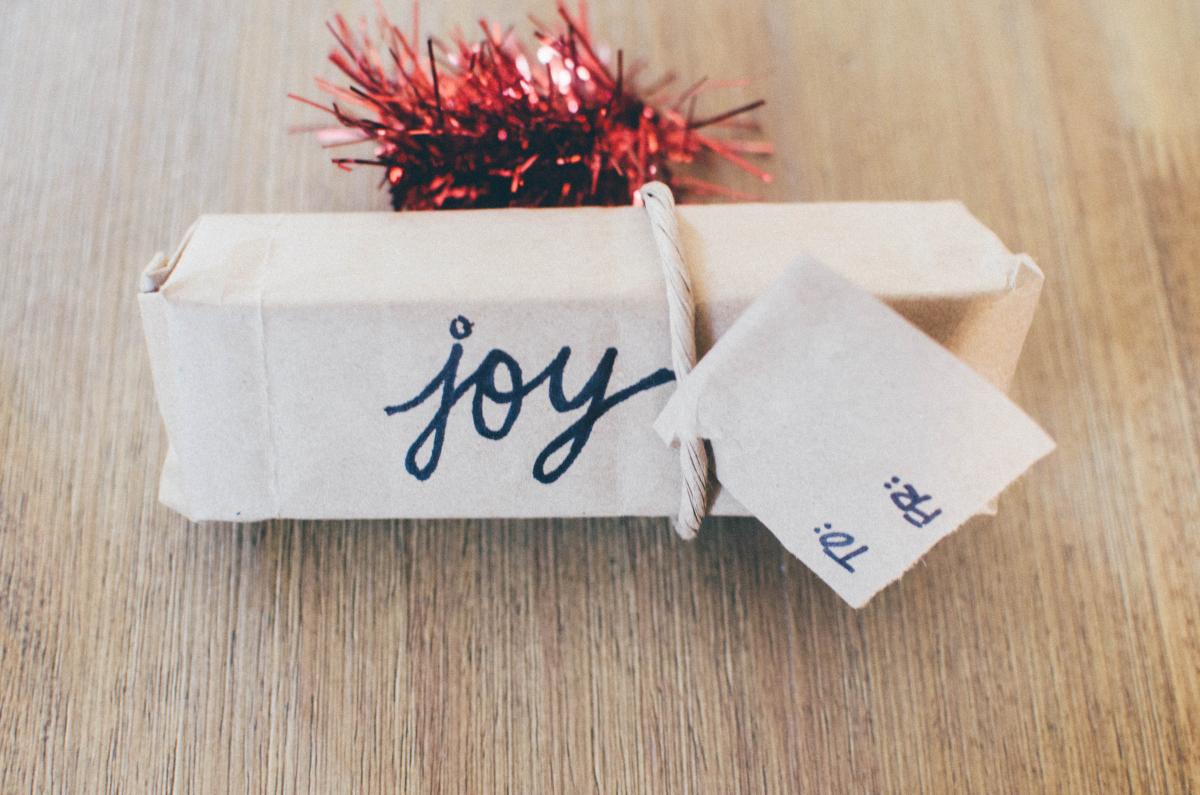 Save money and opt-out of purchasing wrapping paper that will only be torn apart and thrown away. Instead create your own out of the paper bag you received during holiday shopping. It's an easy and fun project for the whole family that will give your gifts that one-of-a-kind, eco-friendly touch. 
Supplies needed: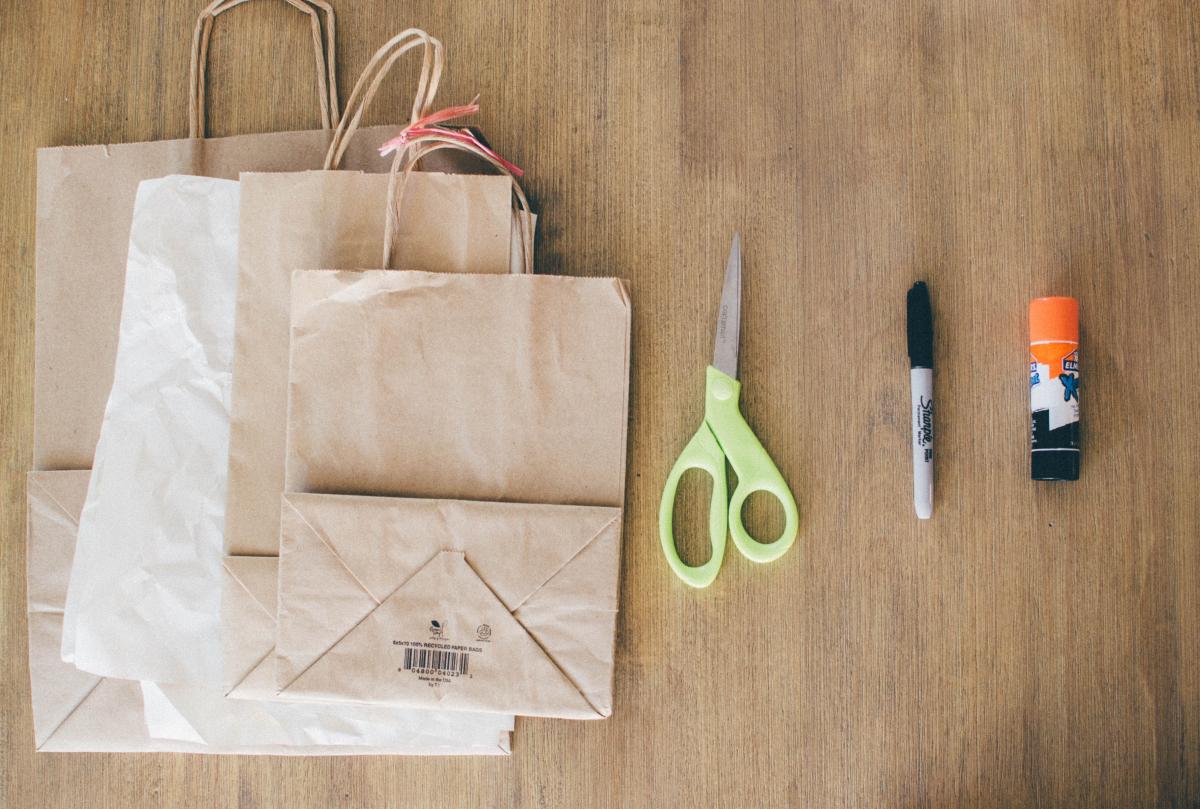 Paper bag
Marker
Scissors
Tape or glue (for wrapping)
Pro Tip: If you buy glassware of any kind, typically retaliers will wrap it in paper. That can also be used for this project. 
 
Step 1 – Deconstructing the paper bag
Depending on the size of your gift, the size of your paper bag can vary. Once you've identified a size of bag that works for your gift, begin deconstructing it.

Pro tip: If your bag comes with handles, hang on to them! You can use them for gift tags or ties on your gift later.

Step 2 – Brainstorm a design
For our example, we used the traditional, "happy holidays", but you can draw pictures or write whatever you want to fit your style or the style of your recipient. The more personalized, the more special it will be.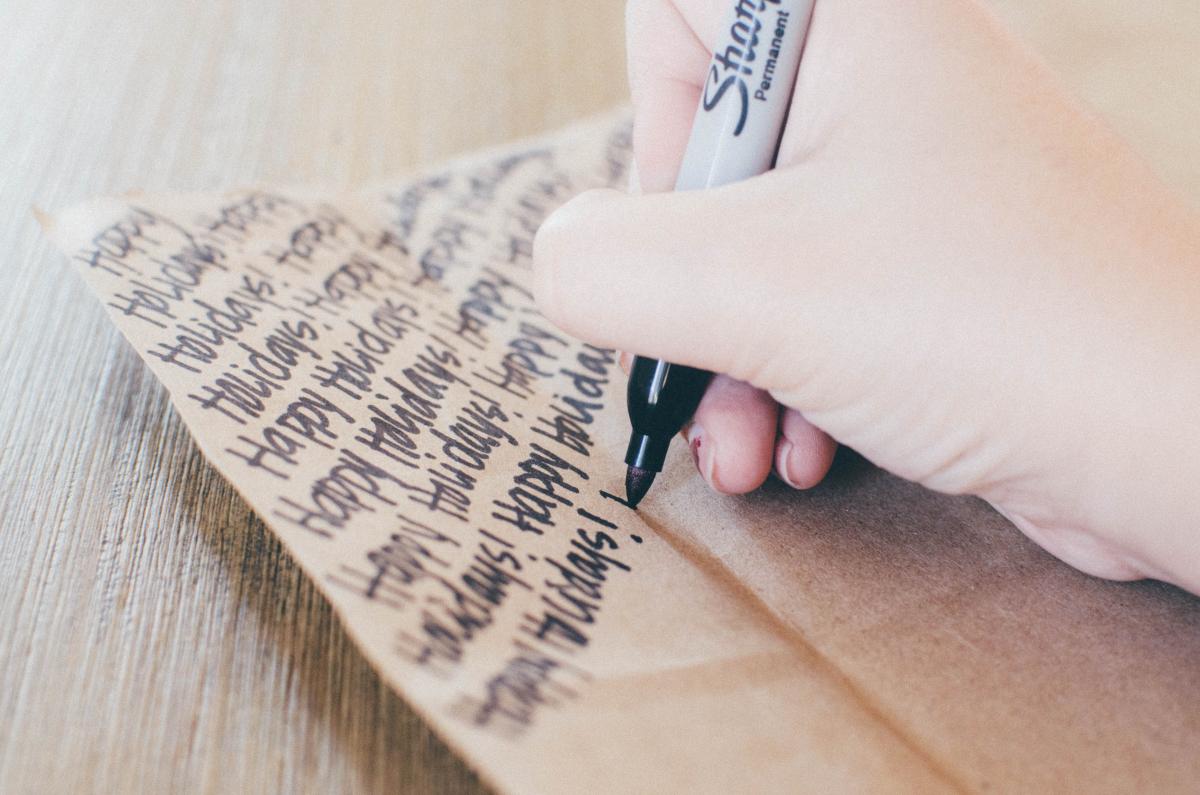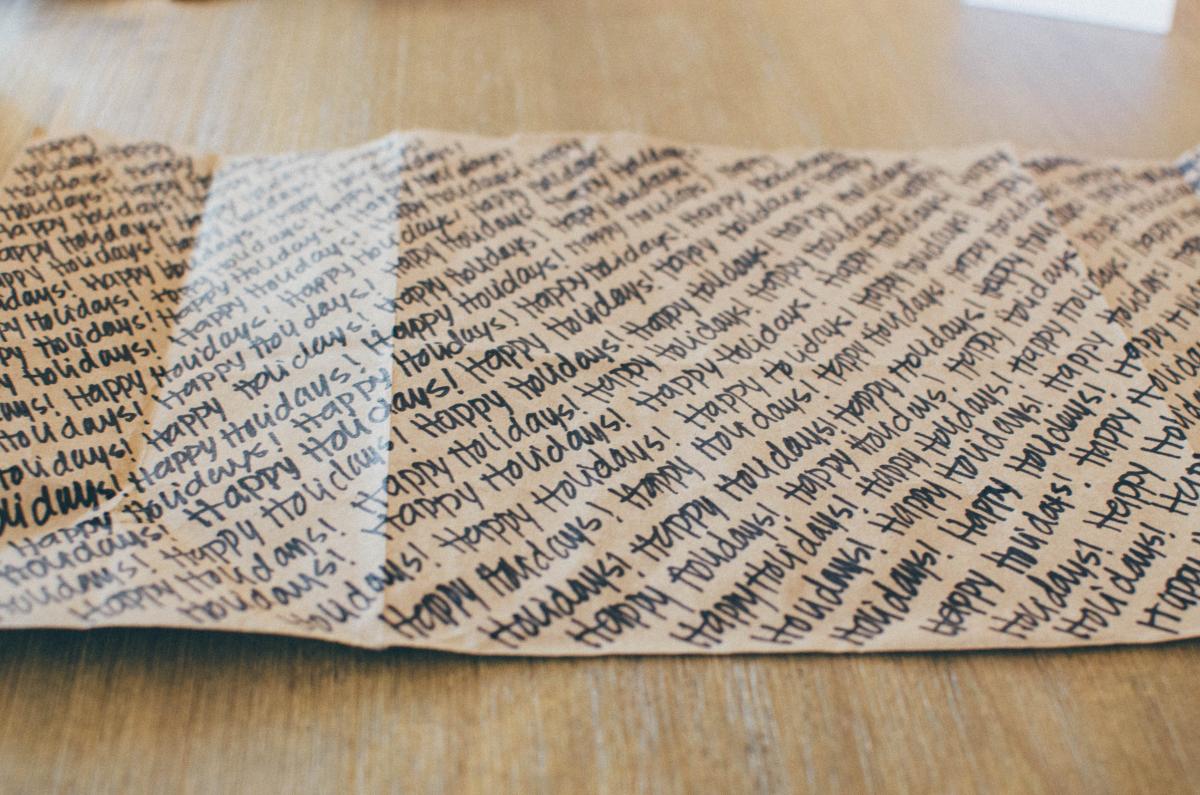 If you're writing a repeated phrase or saying, we recommend writing diagonally and from left-to-right, until you fill the entire paper bag (as shown in our example above). 
Step 3 – Measure, trim and wrap
Time to wrap! This is pretty much the same as the steps you would take using regular wrapping paper.  Measure your gift box, cut to size, wrap and tape. Depending on the thickness of your paper bag, it may need a little more creasing and folding.

Step 4 – Add something extra (optional)
Extra paper – create gift tags
Handles – use to them to tie the gift and/or use as gift tag holders
Have extra Christmas tree or holiday decorations? Add them to your gift for that extra holiday flair!
Add personalized holiday bows (see below)
Did you know... Foil gift wrap or anything with glitter on it, is not accepted in the city's blue recycling bin? Always opt for wrapping made from paper (like the one above) instead.
 
---

Gift bows
Now that you've mastered the art of upcycled wrapping paper, let's create some bows to go with it. 
Supplies needed:
Magazines/catalogues
Glue stick
Ruler
Pencil
Scissors
 
Step 1 – Identify the magazine/catalogue you want to use
Select the magazine page you want to use. The type of page you select will determine the color scheme or design of your bow.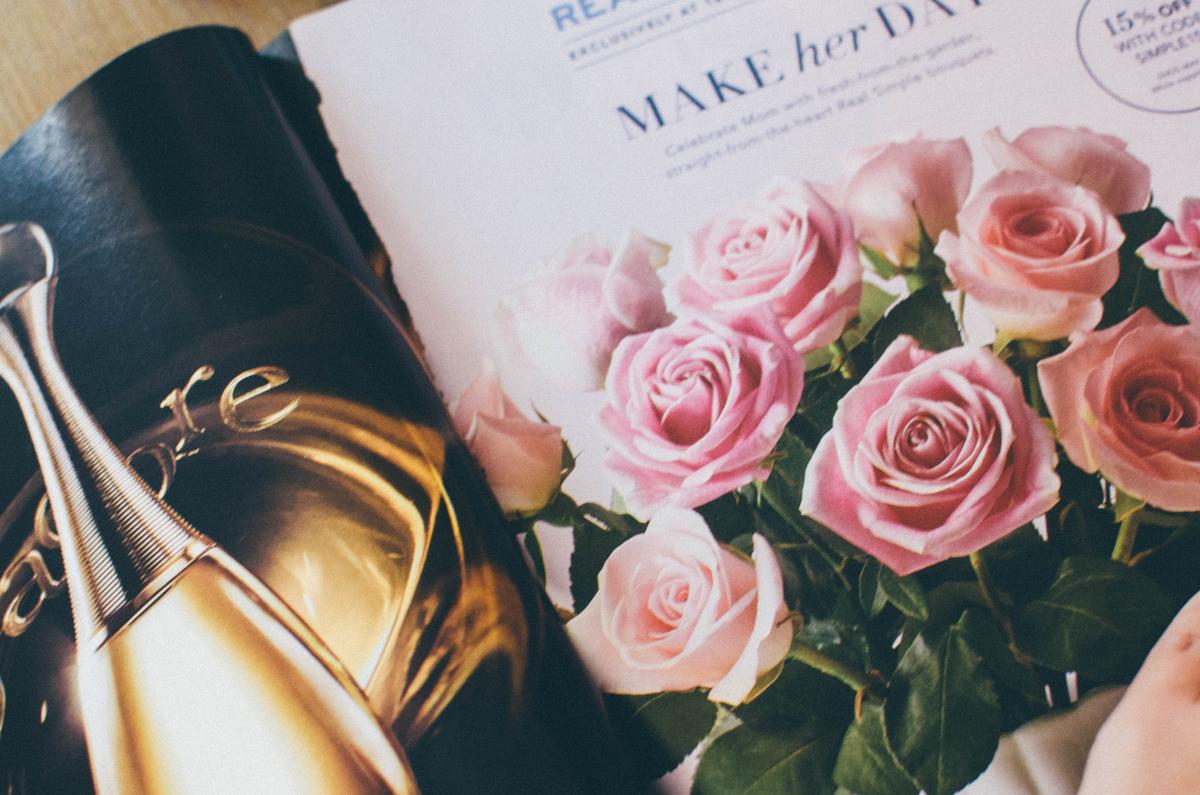 Step 2 – Measure out the page you're going to use
Cut a magazine page lengthwise into 9 strips, 3/4" wide. Leave 3 of the strips full length. Cut one inch off 3 of the strips. Cut two inches off 2 of the strips. Cut the last strip down to 3 1/2" long.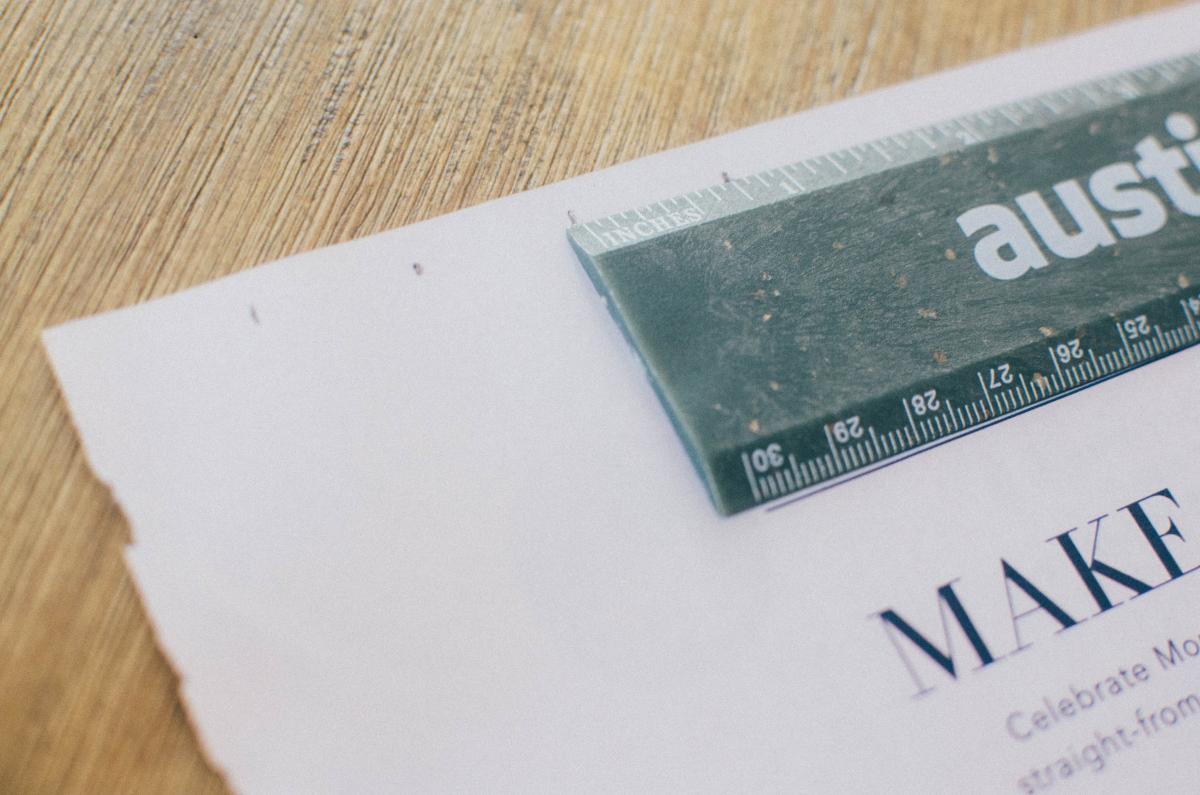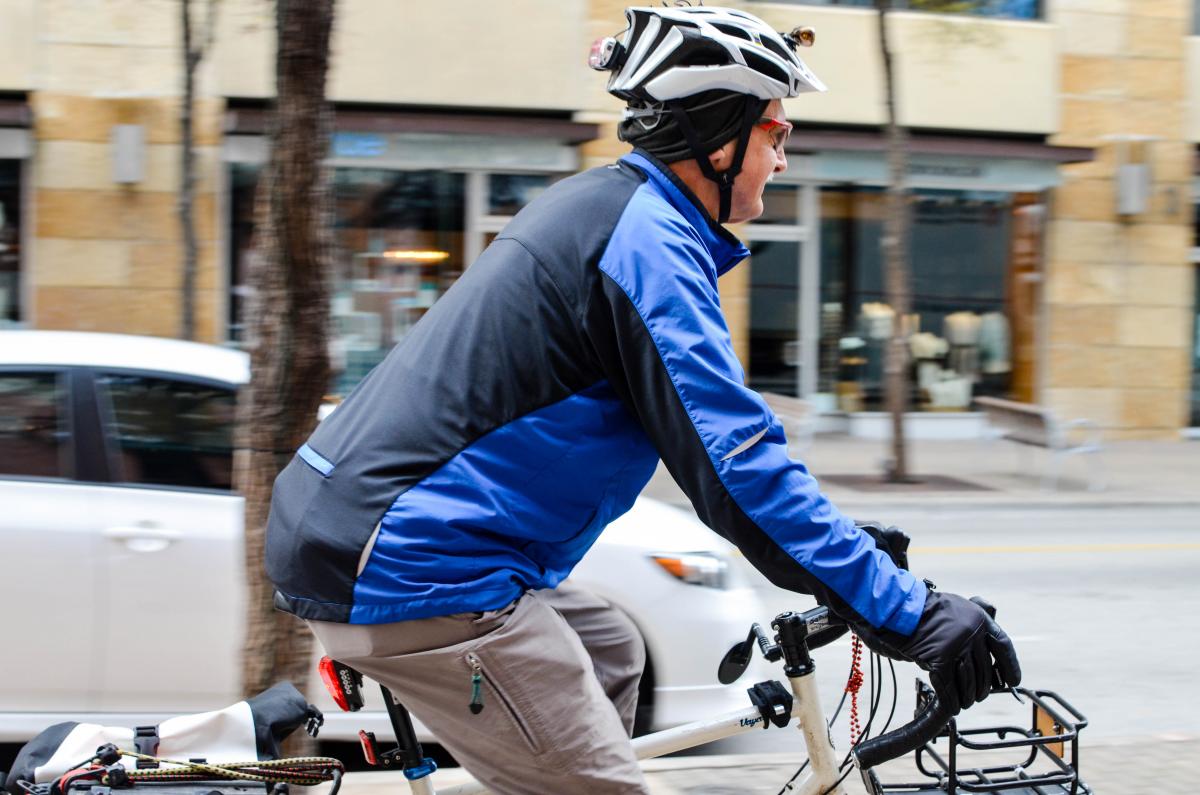 Step 3 – Assemble!
Twist each strip to form a loop at both ends and glue it in the center. Shape the last, short strip into a circle and secure it with glue.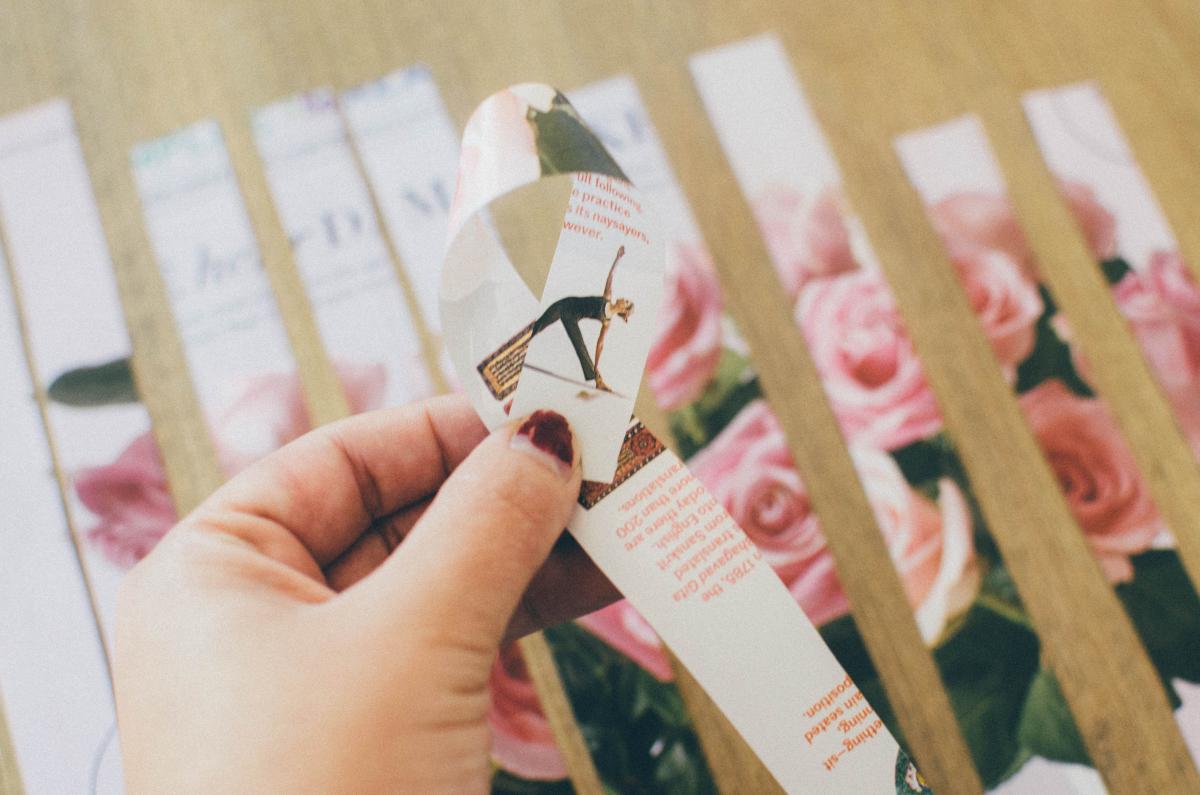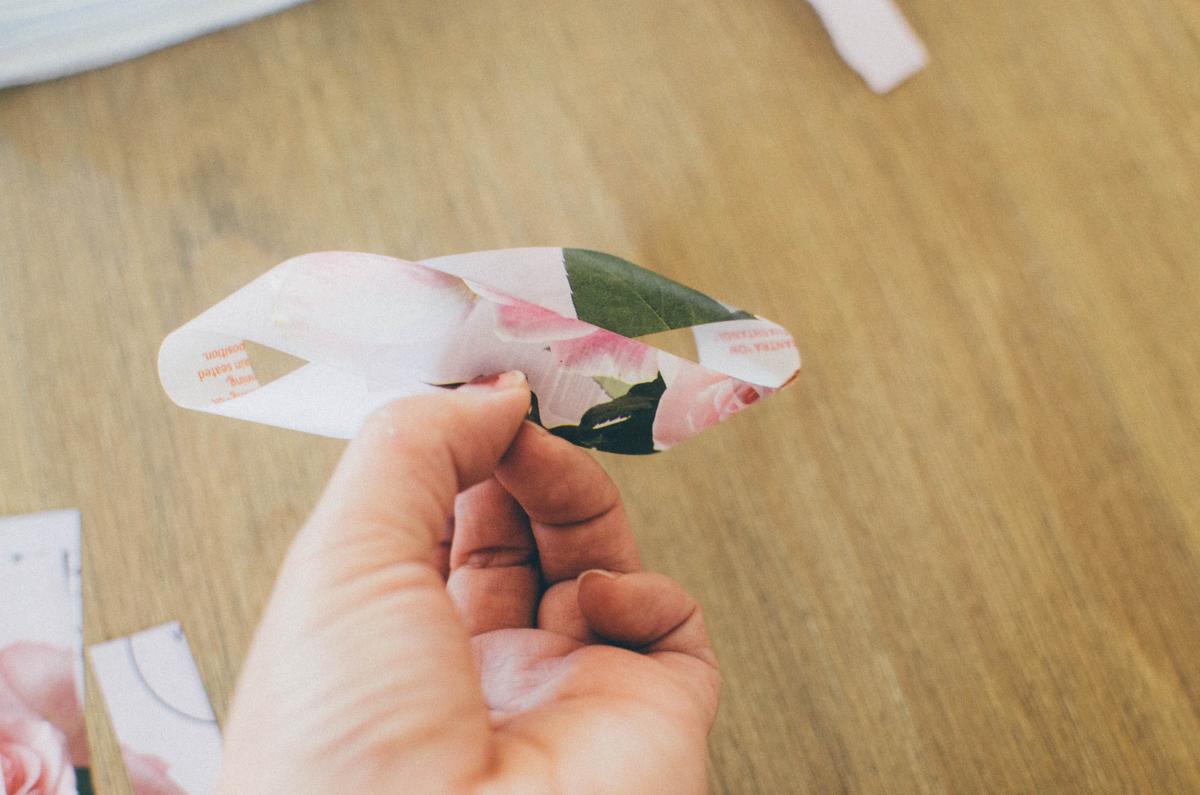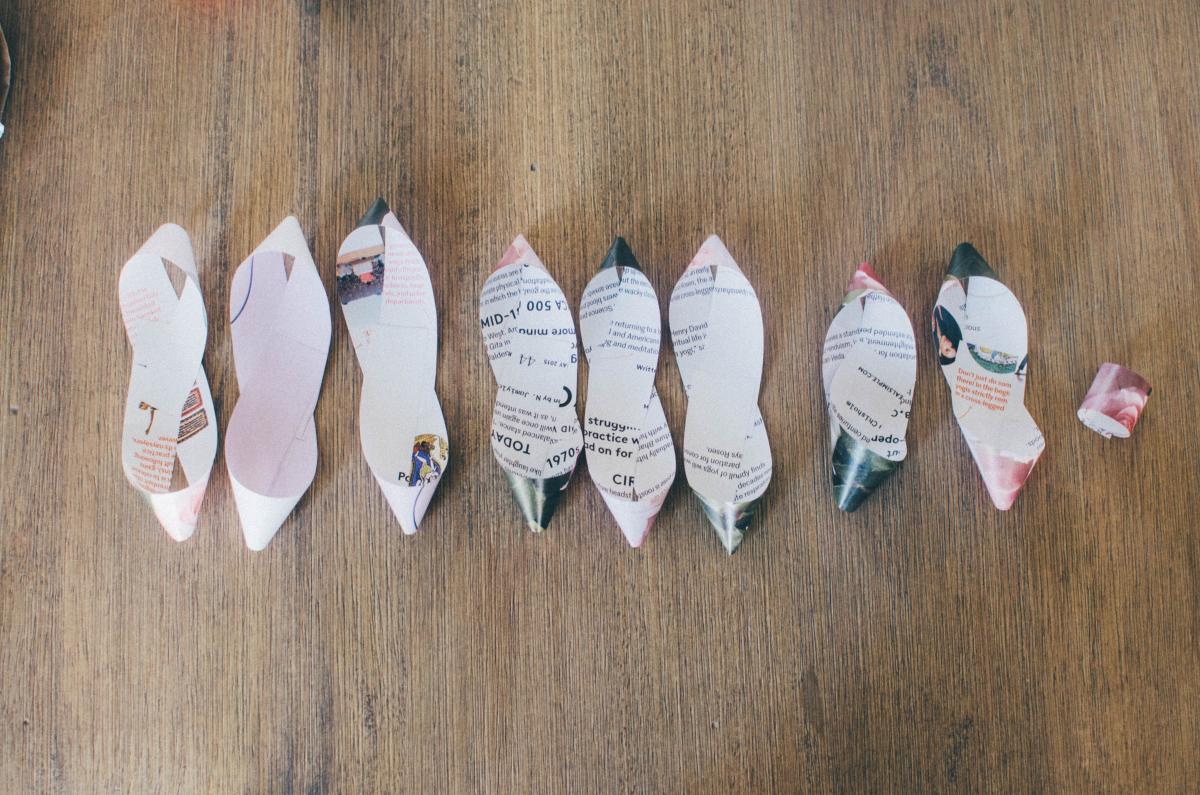 Layer the three longest pieces on top of each other, spacing them evenly and securing each with the glue stick. Add the next two groups of pieces, doing the same. And finally, stick the loop into the center.

Pro Tip: Try other papers, like newspaper, a map of your city, love letters, pages from books, etc.
And just like that, you've got a unique, upcycled holiday bow that your gift recipient is sure to be awed by.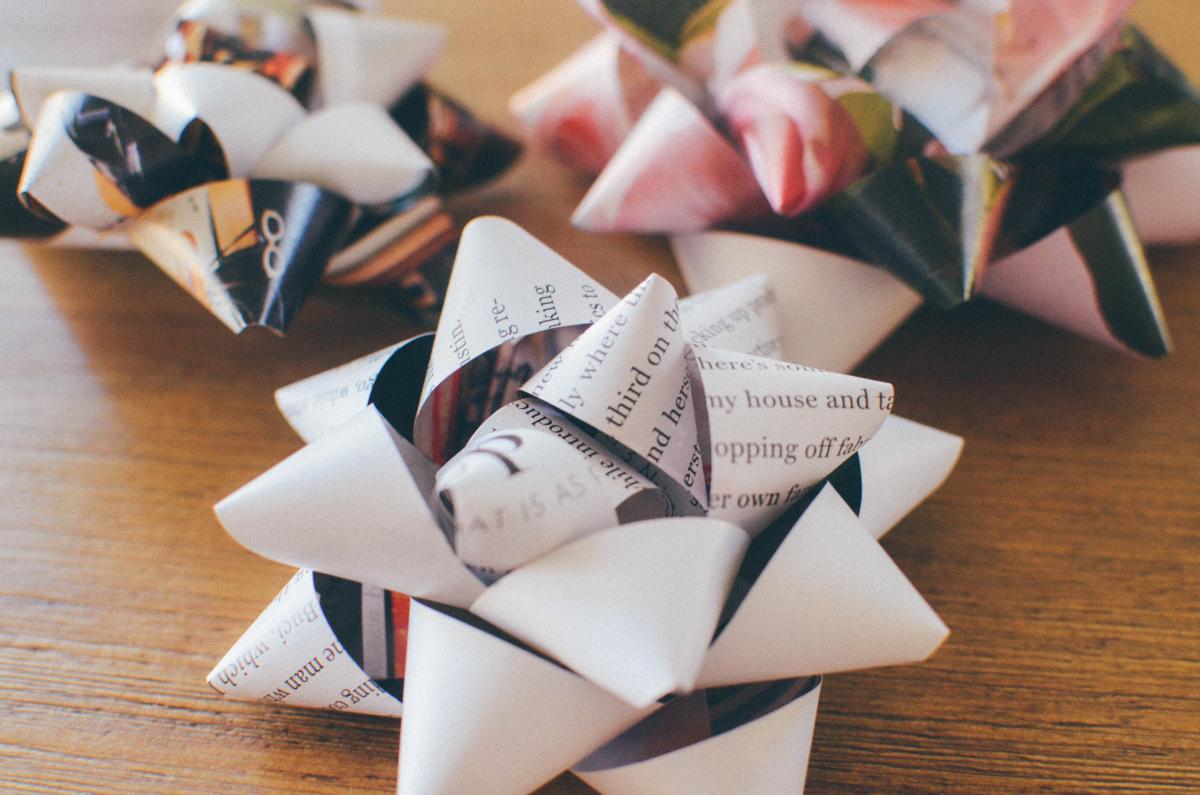 Pair this bow with DIY Wrapping Paper for the ultimate sustainable gift wrapping.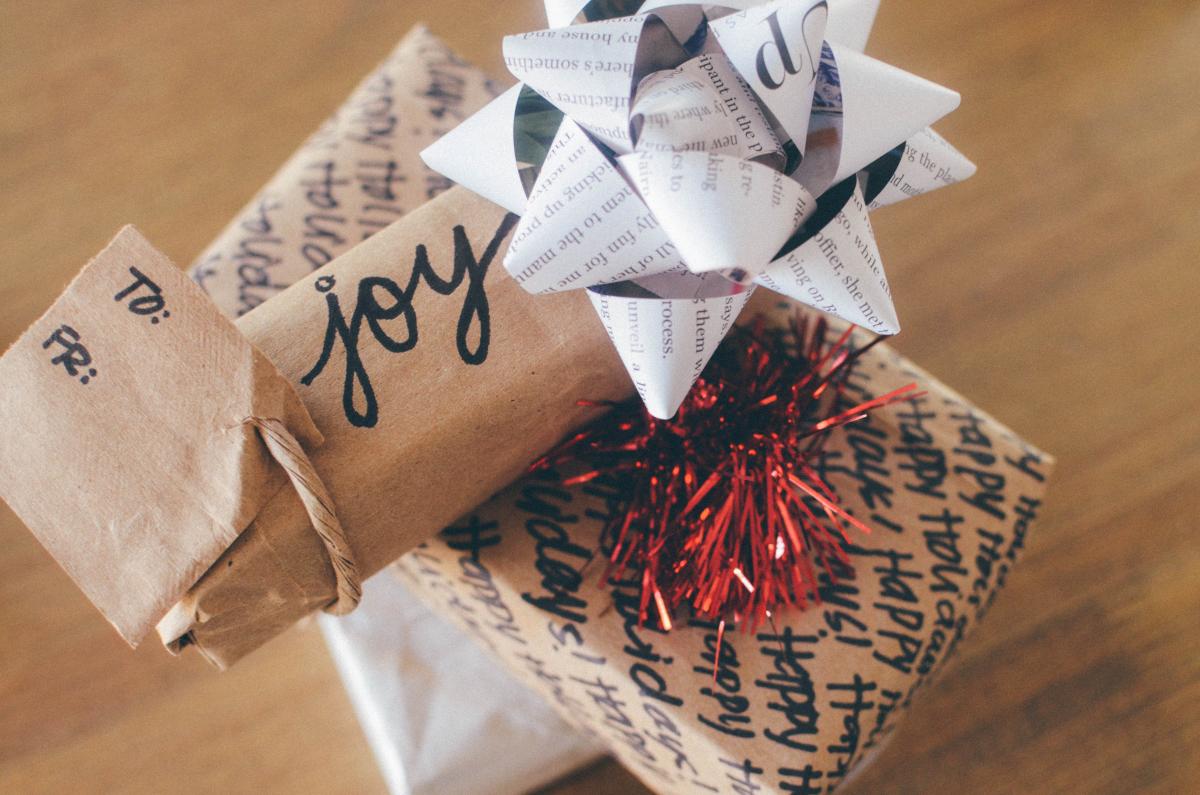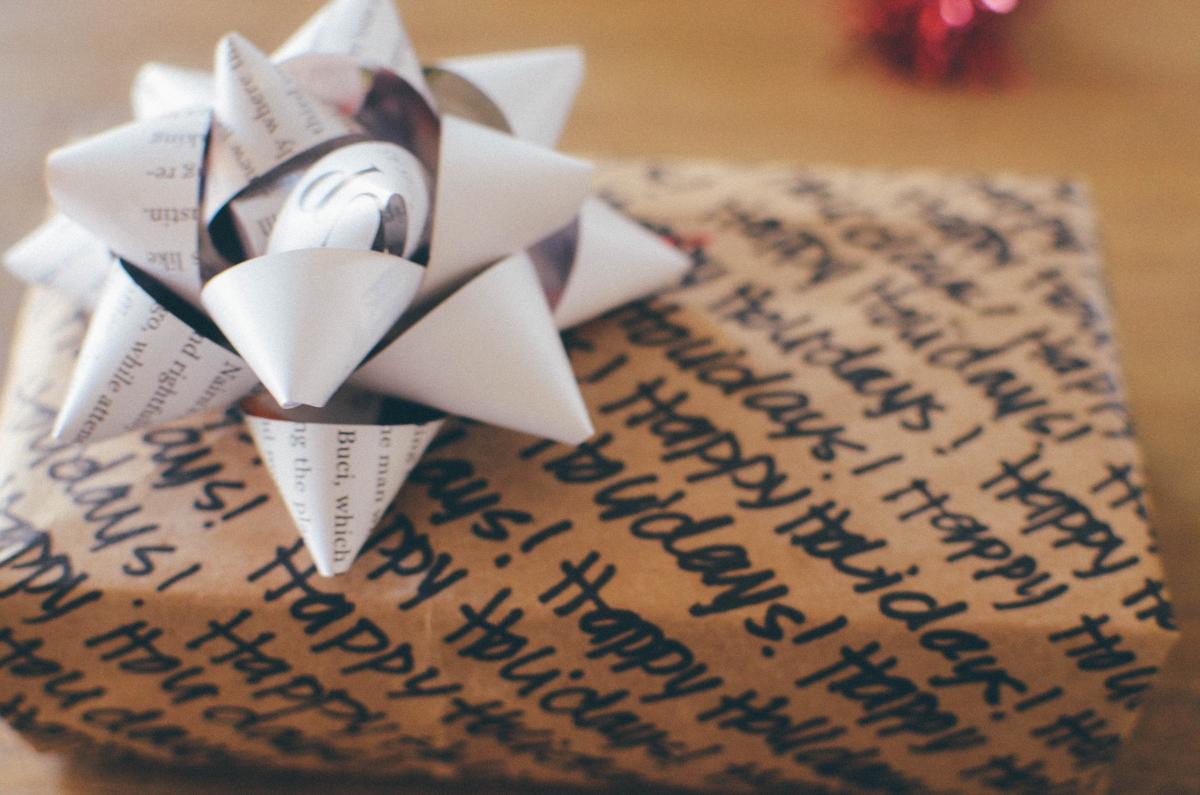 Good luck!
Last tip: What's better than receiving a gift with personalized gift wrapping? Receiving a unique gift from a local Austin business! Be sure to shop local this holiday. For resources on local shops in the area, visit locallyaustin.org.
all photos by: tiffany lieu