Take Action and Make Austin Greener!
We all love Austin for the special place it is and want to keep it that way. With April being Earth Month, the time is right for making a commitment to take action to protect and preserve what's best about Austin – and to make Austin even greener!
Struggling for ideas about how to take action? The Office of Sustainability can help!
We've launched a new mobile app to help anyone be more sustainable. Rethink/ provides simple actions you can take – at home, at work, and all around Austin. Each action is translated into the impact it can have to save money, energy, time, and resources. Play with friends from Facebook and Twitter, climb the Leaderboard, fill your Trophy Case, and help the planet. Download it for free from the Apple Store or get it on Google Play.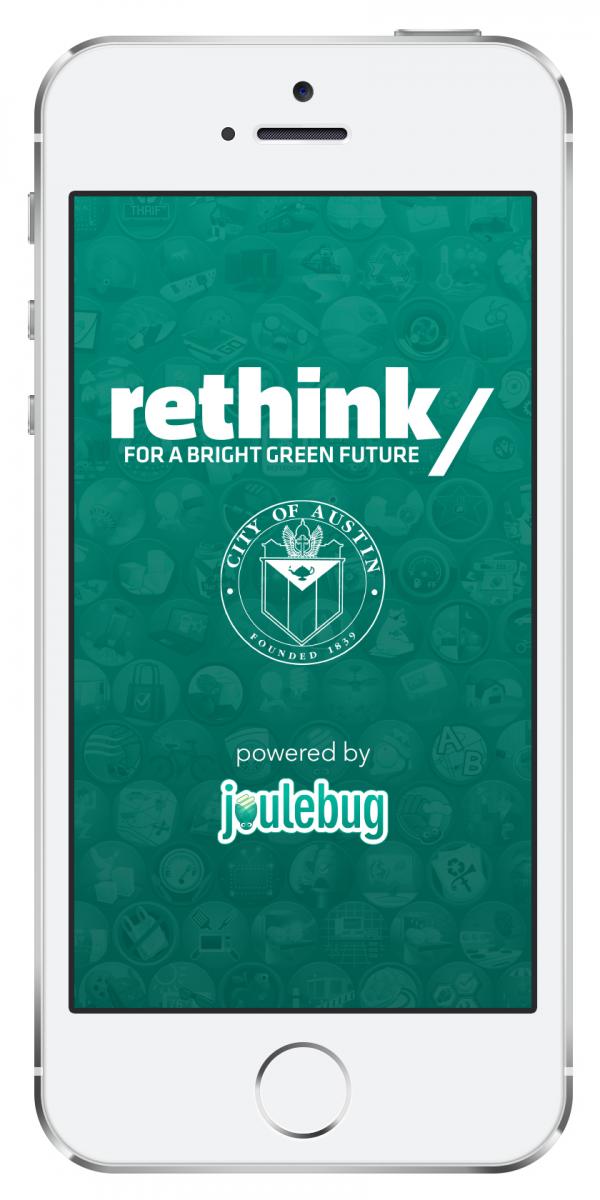 At www.greenteamaustin.com you can register to receive a green "tip of the day," as well as find fun, kid-friendly activities that encourage environmental stewardship; a calendar of Earth Month events to participate in; and ways to share your activities with others via Instagram  and Twitter (use #greenteamatx).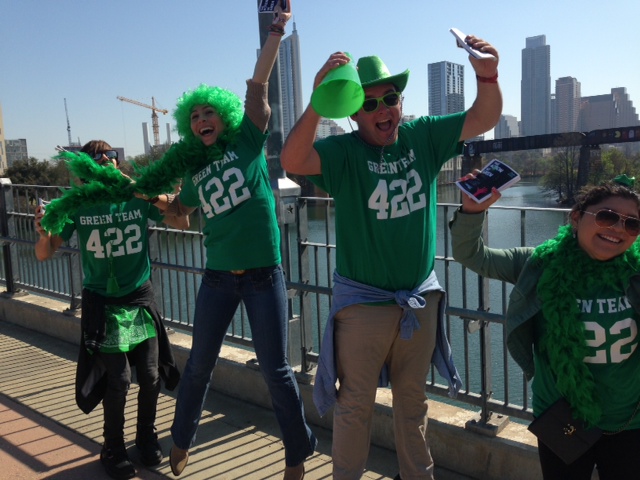 Throughout the month of April, Green Teams will be showing up at locations around town to demonstrate how easy and fun it is to go green, provide free information about City of Austin programs and resources, and distribute free prizes. Future events that include:
4/3 – Upcycle This at Recycled Reads from (6:00 p.m. – 8:00 p.m.)
4/5 – Dog Day Afternoon at the Triangle (1:00 p.m. – 3:00 p.m.)
4/6 – Farmer's Market at Saltillo Plaza (11:00 a.m. – 1:00 p.m.)
4/12 – Farmer's Market at Lakeline Mall (11:00 a.m. – 1:00 p.m.)
4/22 – Kids Go Green at The Thinkery (11:00 a.m. – 1:00 p.m.)
4/23 – Farmer's Market at the Triangle (5:00 p.m. – 7:00 p.m.)
4/26 – Fight For Air Climb at Frost Bank Tower (9:00 a.m. – 11:00 p.m.)
4/26 – Austin Earth Day Festival at Mueller (2:00 p.m. – 4:00 p.m.)
The City of Austin offers residents a variety of programs and resources to go green. A Resource Guide for residents is provided on the City's web site at www.austintexas.gov.
Small decisions can really add up if everyone takes part. Together, we can make Austin even greener and ensure a great quality of life for everyone!