thinkEAST Living Charette
THANK YOU to everyone who came to the thinkEAST Living Charrette on April 9-12, 2015!  It was a tremendous success!  Over 1,000 people came out to the thinkEAST property in the Govalle-Johnston Terrace neighborhood over the course of the 3 ½ days.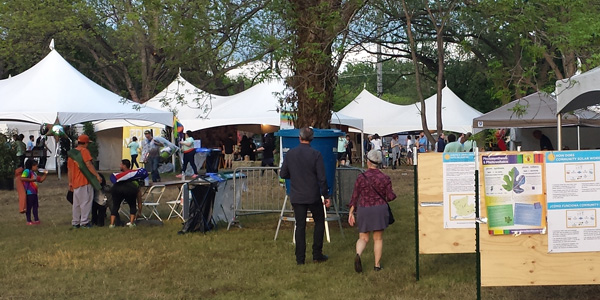 On Thursday night, the charrette opened with Adrian Quesada and the Battle of the Golden Ages: Cumbia vs. Hip Hop. Then on Friday, before the site opened to the public, the Cultural Arts Division/Economic Development Department and Imagine Austin sponsored an all-day gathering of city staff & project partners – the "thinkEAST City Strike Team."  thinkEAST is a model project of Imagine Austin and the Economic Development Department, and the goal was to become familiar with the unique assets and issues, identify ways to help move the project forward, and to explore and develop tools for using this as a best practice for building creativity-centered developments across Austin. (Contact Janet Seibert,  512 974-7860, for further information.)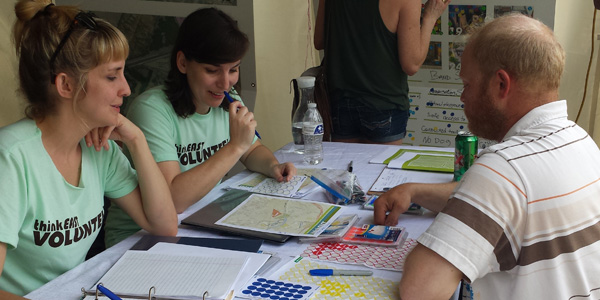 On Saturday and Sunday, the thinkEAST property came alive with the "listening phase" of the thinkEAST Living Charrette. There were temporary structures, installations, workshops, classes, visual preference activities, visioning sessions, demonstrations, performances, food events, and youth programming. This was a time when partners gathered additional input and ideas from the neighborhood, arts community, and citizens to help shape, explore and prototype strategies for developing a creative community rich in inspiration and innovation.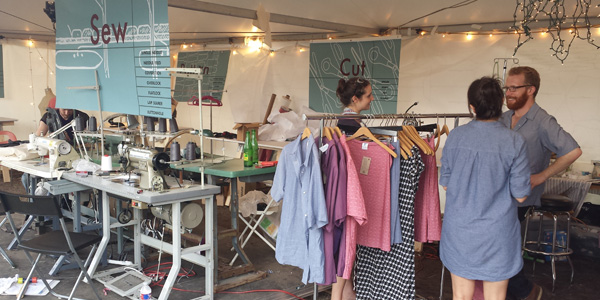 The thinkEAST team continues to work!  With so much good information gleaned during the listening phase, they are busy going through it all. Over the summer they will begin to bring ideas forward to the public with final plans being presented by the end of 2015. If you or your organization would like to learn more about what's happening at thinkEAST, please contact the project team and join the thinkEAST email list.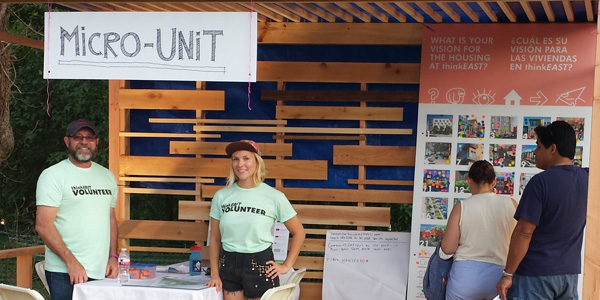 thinkEAST Living Charrette partners and contracted team members:
This public/private partnership includes developer/thinkEAST property owners Richard deVarga and Robert Summers; nonprofit hybrid arts organization Fusebox Festival, Executive Director Ron Berry and Managing Director Brad Carlin (with support from documentarian Elise Sibley Chandler and artist and scholar-in-residence Carra Martinez); Bullseye Business Development, Fred Schmidt; and the City of Austin Cultural Arts Division, staff Janet Seibert. Event site layout, charrette planning and facilitation, and master planning: TBG, Chris Jackson, Brent Spraggins, Jessie Krier, Brian Ott, Nicole Warns; Fiscal and economic analysis, integration with City planning initiatives and tools: Matthew Kwatinetz, QBLRE.
thinkEAST Living Charrette NEWS, STORIES, BLOGS, and MORE.
Thank you for the photos – Elise Sibley, Chris Jackson, Lani Gonzalez, and Janet Seibert!
The thinkEAST Living Charrette Project is a recipient of a 2014 ArtPlace America grant.