Tricks, Treats and Zero Waste: 10 Ways to Reduce Waste on Halloween
Our friends over at Austin Resource Recovery wrote about some easy ways you can go Zero Waste for Halloween!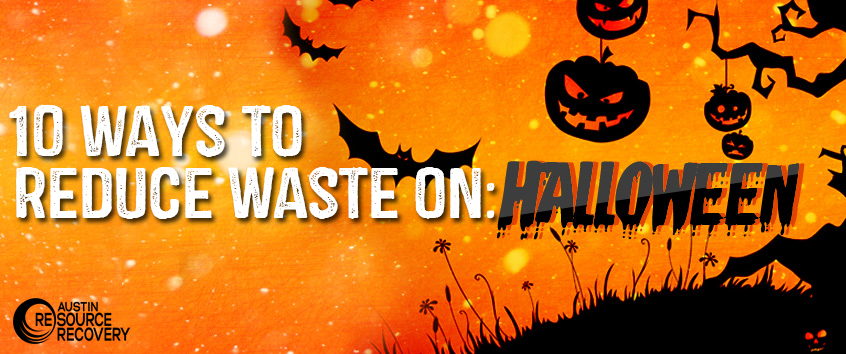 Once a year, the sweet, spooky and silly that is Halloween allows you to become someone or something else. This year, resist the temptations lining store aisles and become a Zero Waste Halloween buff instead. These ten tips for a Zero Waste Halloween will help reduce the impact to your wallet and the environment!

1. Buy candy with recyclable packaging.
Most candy wrappers are not easily recyclable, but there are a number of treats that come in cardboard boxes and foil.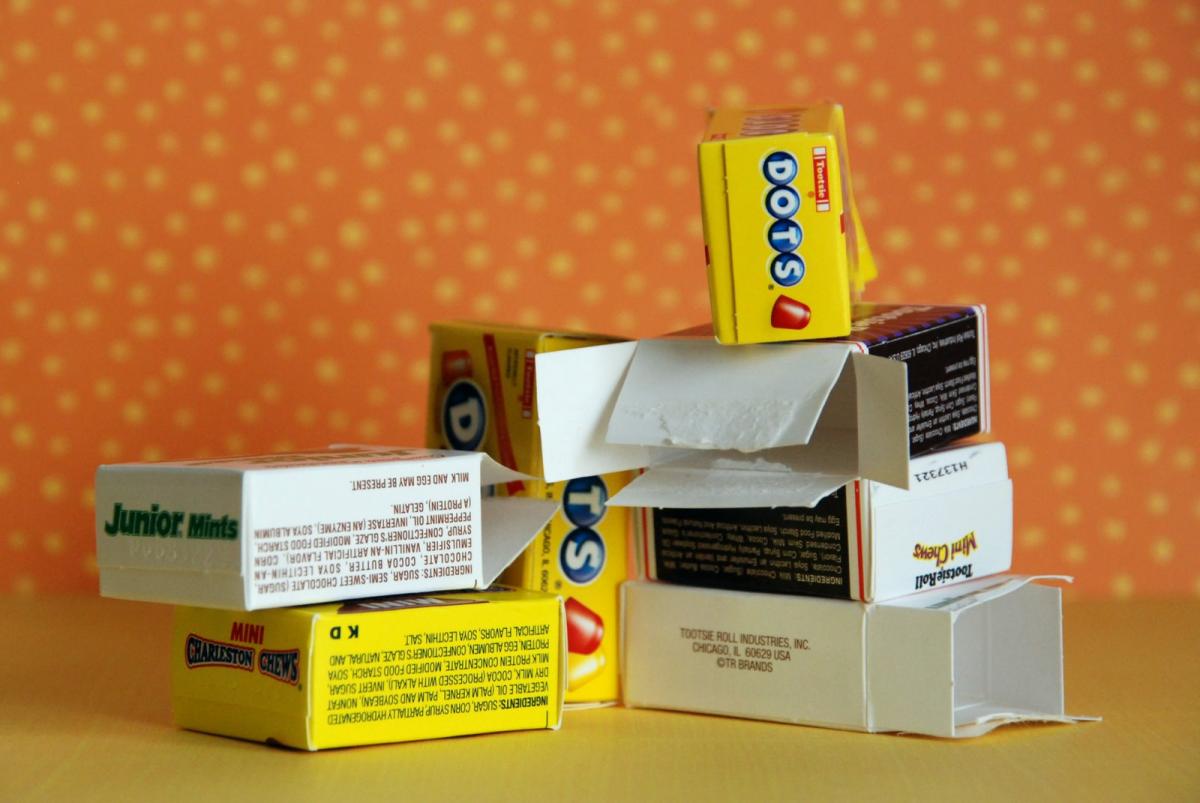 2. Give out treasures.
Go beyond and hand out treasures like toys, cool school supplies or fun games. Green Halloween offers some great tips on alternative giveaways.
3. Boo! Play a trick.
Provide a thrill to the kids (and adults) without having to worry about providing a treat or treasure.
4. Don't walk too far.
Instead of going to every house in the neighborhood, stick to a couple streets and reduce the amount of candy collected. You probably won't eat it all anyway. If you or your kids really like to travel the neighborhood, consider tip #5…
5. Sell the extra candy.

You still won't be able to eat it all, but U.S.A soldiers and troops probably will. Halloween Candy Buyback is a national program operated by area dentists who buy unopened candy for $1/pound and send the candy to our troops.
6. Instead of buying a new costume, check out the thrift store or the back of your closet.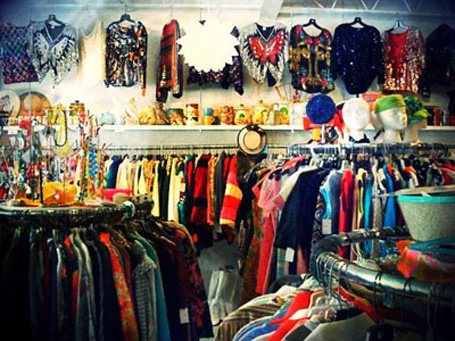 Macklemore would be proud.
7. Make a costume.
Again, try the thrift store or the back of your closet. You'll find a slew of items to mix together for the perfect outfit. Goodwill of Central Texas even has an entire Halloween website for your reference.
8. Eat the pumpkin.
When you carve the pumpkin, save the seeds to roast and use the pumpkin insides to make a pie. Then…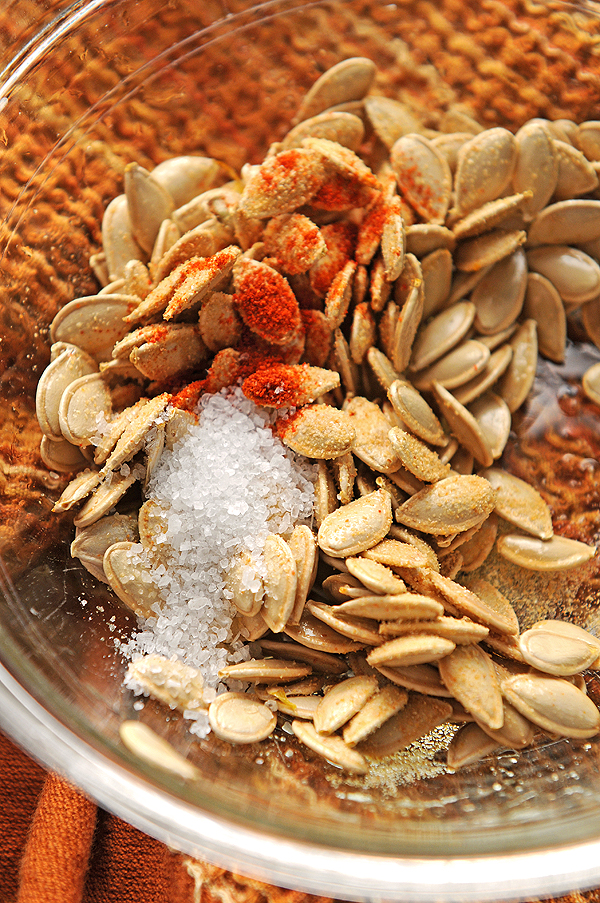 9. Compost it!
If you don't have an at home compost system, you can bury the pumpkin—It's great for the soil.  You can also participate in the City's Home or compost with Eastside Compost Pedallers at their November 2nd event.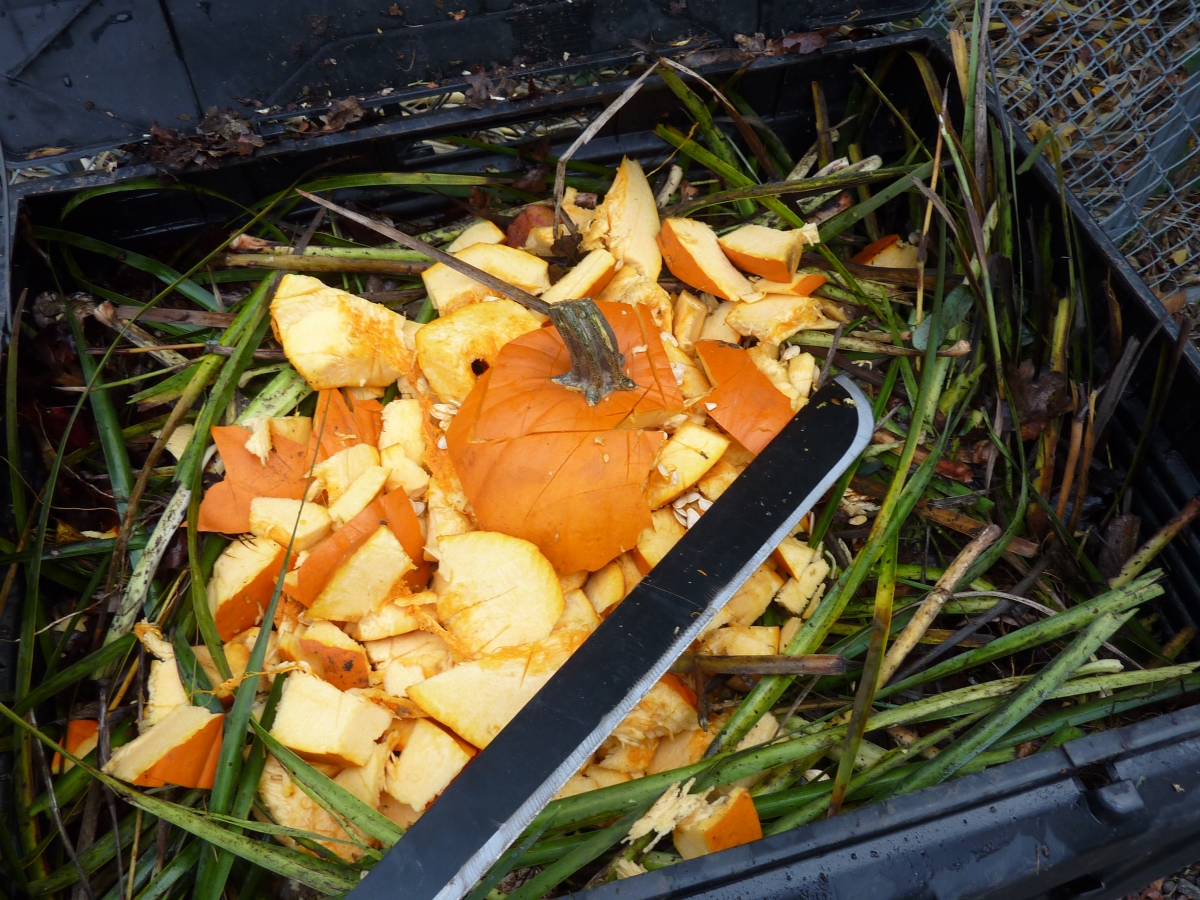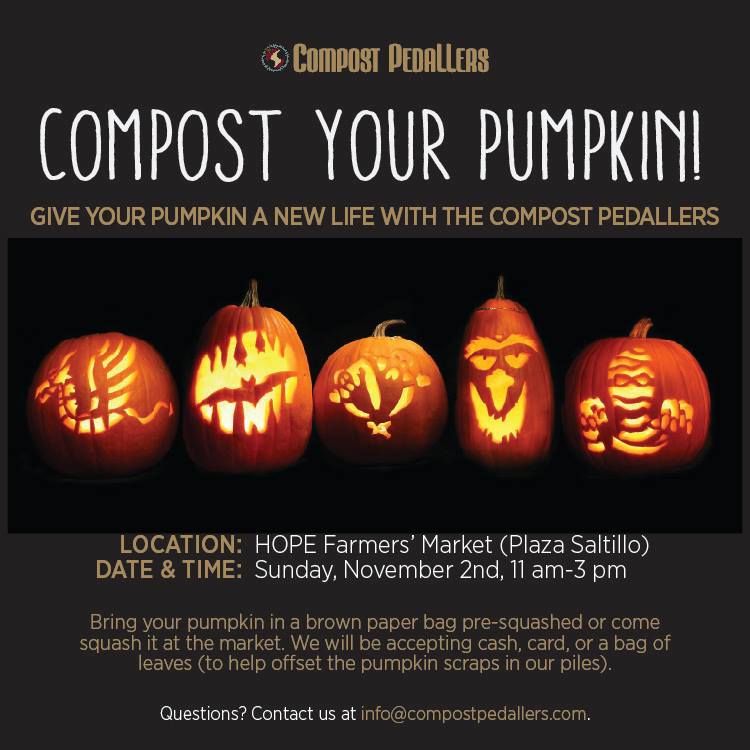 10. Plan ahead.
Making a last minute, frantic stop to the store for a bag of candy, costume or decorations for a Halloween party can really put a jam in Zero-Waste and your wallet. As with all things, plan ahead, and you'll be pleased with the results. 
---
Written by: Guest Bloggger - Sarah Puffer, Zero Waste Strategic Initiatives Intern
Image sources:
http://www.thatartistwoman.org/2008/10/how-to-make-robot-from-halloween-candy.html;
http://www.the36thavenue.com/halloween-monster-pencils;
http://www.halloweencandybuyback.com/;
http://www.quickmeme.com/;
http://www.goodwill.com/;
http://shewearsmanyhats.com/toasted-pumpkin-seeds/;
http://renovationadventure.com/2010/12/machete-compost-fun/;
http://freedayimages.com/wp-content/uploads/2014/09/Cute-October-2014-Calendar-4.jpg
http://ecosalon.com/7-awesome-thrift-stores-in-austin/
https://compostpedallers.com/