Urban Forest Grant Supports Butler Trail Plan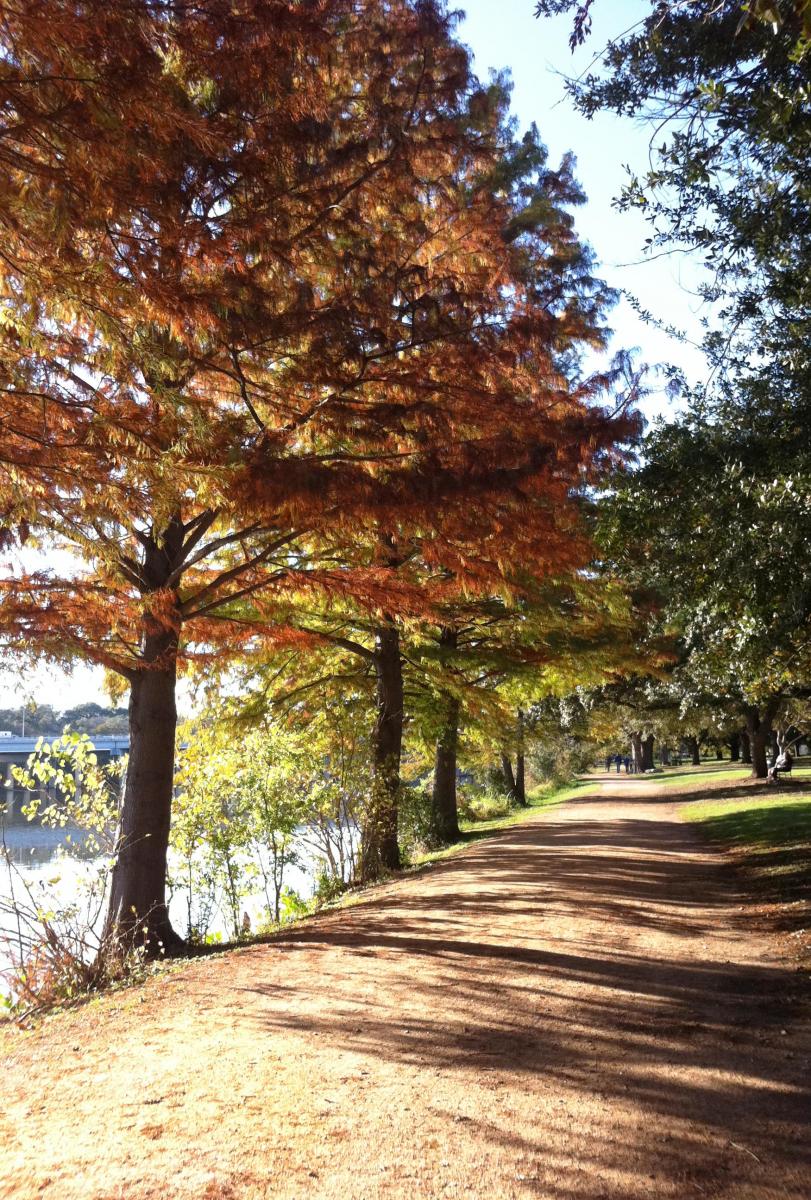 Ecological Assessment
The Butler Trail along Austin's Lady Bird Lake is one of the most popular and heavily used public spaces in the city. The Trail has over a million visits each year and is enjoyed by locals and tourists of all ages and backgrounds. It continues to garner increased attention due to Austin's population growth and emergence as an international tourist destination. Improvements along the Trail have received statewide architecture awards, and much needed, innovative enhancements continue to improve the Trail user experience and access to nature.
With financial assistance from the Urban Forest Grant Program, The Trail Foundation funded a comprehensive site assessment and developed the guidelines for the Lady Bird Lake natural areas that are associated with the Butler Trail. The assessment included identifying priority tree maintenance and planting areas, as well as looking at long-term goals for the future of the canopy cover. These guidelines are now being used as a blueprint for the management of the urban forest in these areas, so you can expect to see work being done in the near future to improve the health and safety of trees along the trail. To read more about these guidelines, see the TTF website here.
Public Service Announcement
In addition to the site assessment, a Public Service Announcement was created to educate the public about the importance of urban trees, raise awareness of TTF's ongoing urban forestry efforts and partnership with the PARD Forestry program, inform the public about the City's nascent Urban Forestry Plan, as well as explain the long-term management for the ecological integrity of the natural areas of this integral part of Austin. This project also presented an opportunity to invite people to be involved through volunteer activities and recording wildlife sightings.
Short Video (0:34)              Full Length Video (4:34)
Do you have an idea for an Urban Forest Grant project? You can read about other recent grant projects and find the application on our website at http://austintexas.gov/UFGP.
Article submitted by Jason Traweek, Conservation Program Coordinator, City of Austin Tree Division in the Development Services Department.