Volunteer to Add to a Full Listing of Every Veteran Buried in City of Austin Cemeteries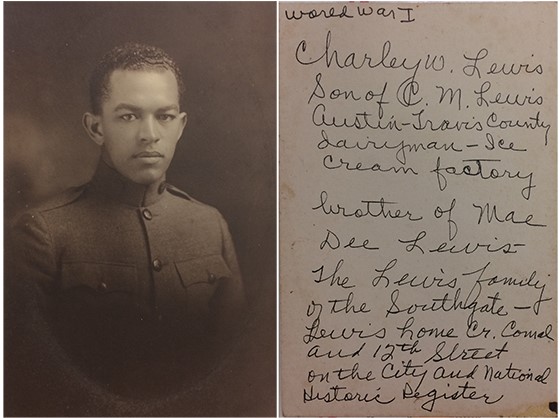 Oakwood Cemetery Chapel and Cemetery Operations are looking for volunteers who can walk the cemeteries to help geolocate and document veteran headstones on specific volunteer days. 
Using their own phones, with the supplemental GNSS location device provided, volunteers can upload the latitude and longitude points of the headstones and contribute to a full listing of every veteran buried within City of Austin cemeteries.
This field work will add to a public-facing searchable map of burials which can be viewed as part of the digital exhibit, To Serve: Honoring Veterans in Austin's Cemeteries.
To volunteer, please email programs_conservation@austintexas.gov.
Photo Credit: Charles (Charley) W. Lewis, son of C.M. Lewis, Austin, Travis County dairyman ice cream factory, brother of Mae Dee Lewis. The Lewis Family of the Southgate-Lewis home on the corner of Comal and 12th Street, on the City and National Historic Register, courtesy of the George Washington Carver Museum