What is pickleball? Where can I play it?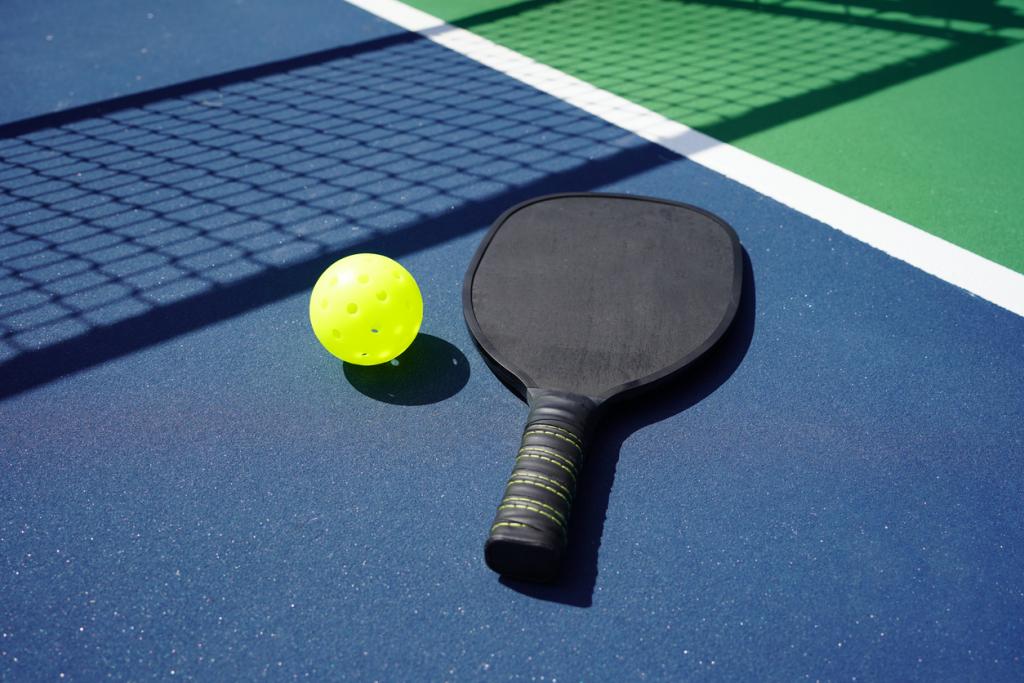 Pickleball has been growing in popularity since it was invented in the 1960's, and with good reason! It's a fun, social sport that almost anyone of any age can play. It has roots in tennis, but is played with a rigid flat paddle and a hard hollow ball with holes. While it is a competitive sport played as singles or doubles, the volleys move a bit slower than tennis making it a family-friendly pass time. 
There are almost 5 million Pickleball players in the US according to the 2022 Sports and Fitness Industry Association (SFIA) Single Sport Report on Pickleball, with 3.5 million calling themselves casual players (1-7 games per year). So, whether you're looking to join a competitive team or simply get some exercise, you can get court time at these park locations around Austin. 
Alamo Pocket Park
1 Multipurpose Court 
2001 E 22nd St., Austin, Texas 78722 
Austin High Tennis Center
3 Pickleball Courts / 1 Multi-purpose Court
1717 W Cesar Chavez St., Austin, Texas 78703  
Bailey Neighborhood Park
2 Multipurpose Courts
1101 W 33rd St., Austin, Texas 78705 
Beverly S. Sheffield Northwest District Park
2 Multipurpose Courts
7000 Ardath St., Austin, Texas 78757 
Brentwood Neighborhood Park
1 Multipurpose Court
6807 Yates Ave., Austin, Texas 78757 
Civitan Neighborhood Park
4 Pickleball Courts
513 Vargas Rd., Austin, Texas 78741  
Dick Nichols District Park
1 Pickleball Court / 2 Multi-purpose Courts
8101 Beckett Rd., Austin, Texas 78749  
Dottie Jordan Neighborhood Park
1 Multipurpose Court 
2801 Loyola Ln., Austin, Texas 78723 
Gustavo "Gus" L. Garcia District Park
1 Multipurpose Court 
1201 E Rundberg Ln., Austin, Texas 78753 
Little Stacy Neighborhood Park
1 Multi-purpose Court
1401 Sunset Ln., Austin, Texas 78704 
Mary Frances Baylor Clarksville Pocket Park
1 Pickleball Court / 2  Multi-purpose Courts
1811 W 11th St., Austin, Texas 78703  
Mary Moore Searight Metro Park
2 Multipurpose Courts
907 W Slaughter Ln., Austin, Texas 78748
Pan American Neighborhood Park
3 Pickleball Courts / 1 Multi-purpose Court
307 Chicon St., Austin, Texas 78702 
Parque Zaragoza Neighborhood Park
2 Multipurpose Courts
2611 Webberville Rd., Austin, Texas 78702 
Patterson Neighborhood Park
1 Multipurpose Court 
4200 Brookview Rd., Austin, Texas 78722 
Rosewood Neighborhood Park
2 Pickleball Courts / 2 Multi-purpose Courts
2300 Rosewood Ave., Austin, Texas 78702  
South Austin Neighborhood Park
3 Pickleball Courts / 3 Multi-purpose Courts
1100 Cumberland Rd., Austin, Texas 78704  
Westenfield Neighborhood Park
1 Multipurpose Court 
2008 Enfield Rd., Austin, Texas 78703