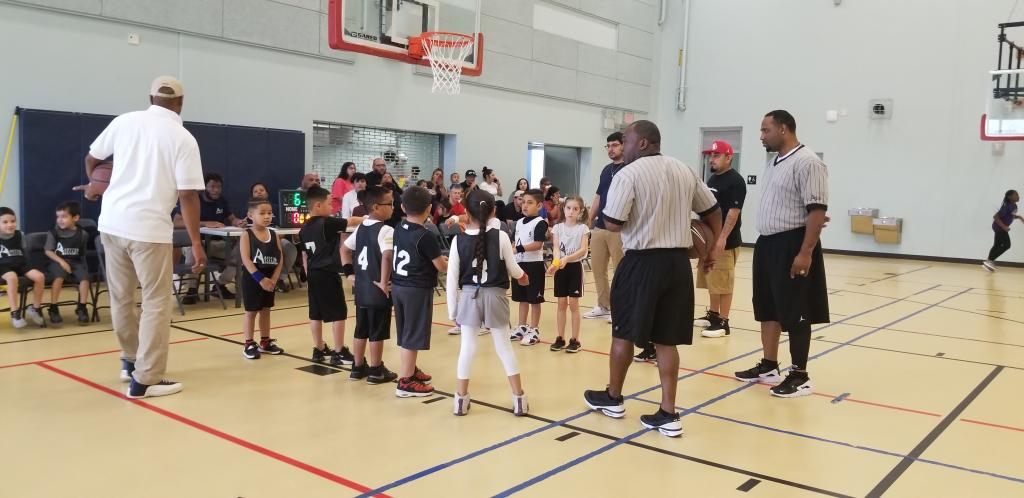 The Austin Parks and Recreation Department will begin opening up registration for our upcoming youth winter basketball leagues.
Weekly practices are scheduled for eight weeks and are held at your registering recreation center. A total of six games will be played in the season at the determined recreation center in each area. Game times, dates, and locations are subject to change based on total league enrollment.
Registration is required and will be available October 23, 2022, through December 10, 2022. Program space is limited, and registration is first come, first served. $10 late fee will be applied for registration after December 4, 2022.
There must be a minimum of 80% of the maximum participants registered in a division to conduct the league for that age group. Due to safety and fairness to the players, teams will not exceed the maximum number of participants. Each league will offer the following age divisions for registration: 6U (5-6 years old), 8U (7-8 years old), 10U (9-10 years old), and 12U (11-12 years old). Divisions are based off participants age as of January 1, 2023.
Registration costs are $40 for city of Austin residents and $70 for non-city of Austin residents. Financial aid will be available for any eligible households. For more information related to financial aid please visit www.austintexas.gov/financialaid.
The program fee is refunded in full only if the class is canceled by the Austin Parks and Recreation Department.
Please visit your local community recreation center listed below for an opportunity to register.
North Austin Sites
Central Austin Sites
South Austin Sites