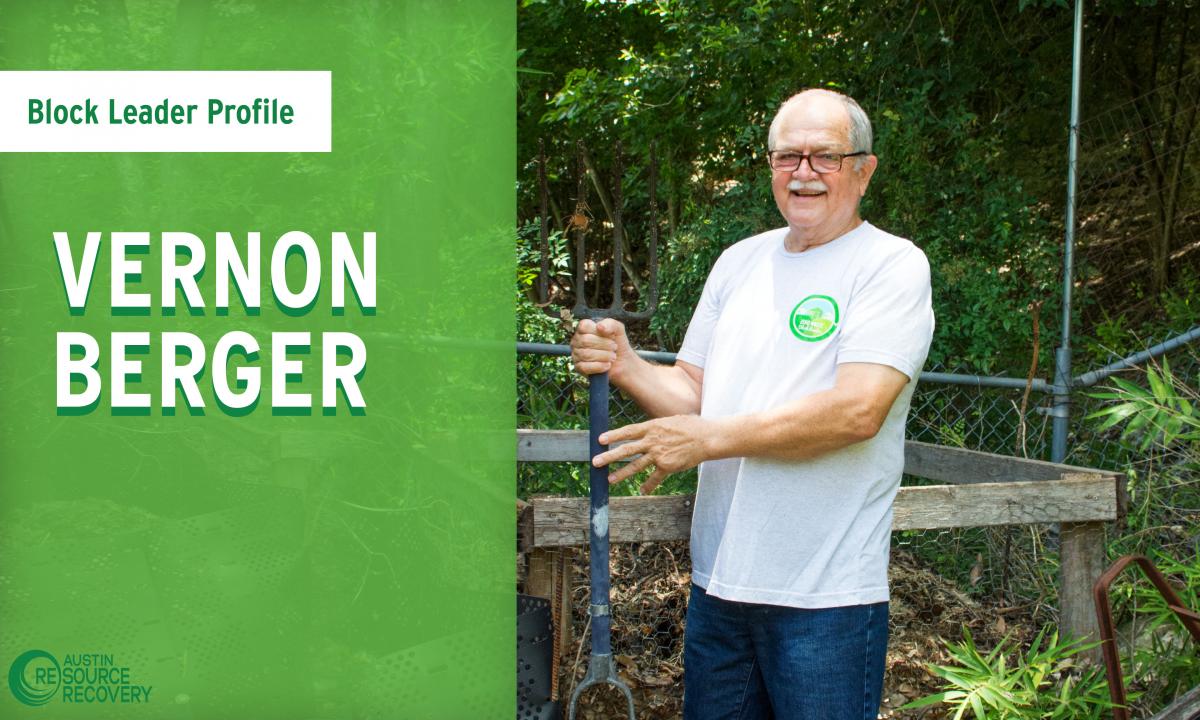 When this Block Leader's neighbors have a Zero Waste question or need help hauling an item, Vernon Berger is their go-to guy. From Recycling to Reuse, Vernon grew up with Zero Waste in his heart. As a kid, his parents taught him the value of fixing or salvaging items with the hopes of using them again and ensuring that few things are ever wasted. Vernon firmly believes that education is vital and he's doing his part to inch Austin closer towards Zero Waste.


I am interested in Zero waste and what better way to educate myself and people that I come in contact. This way I have a better understanding of the preferred way to achieve that goal.


I am not sure about neighbors but with interacting with people to bring up recycling. Whenever we have a family gathering some relatives are outside of Austin, we discuss where food waste/save/trash goes. My approach is more of a one on one in an actual situation.


They are all important. I am more of a recycler/reuse person. I like creating repurposing objects into something functional (lamps, tables, clocks or art.)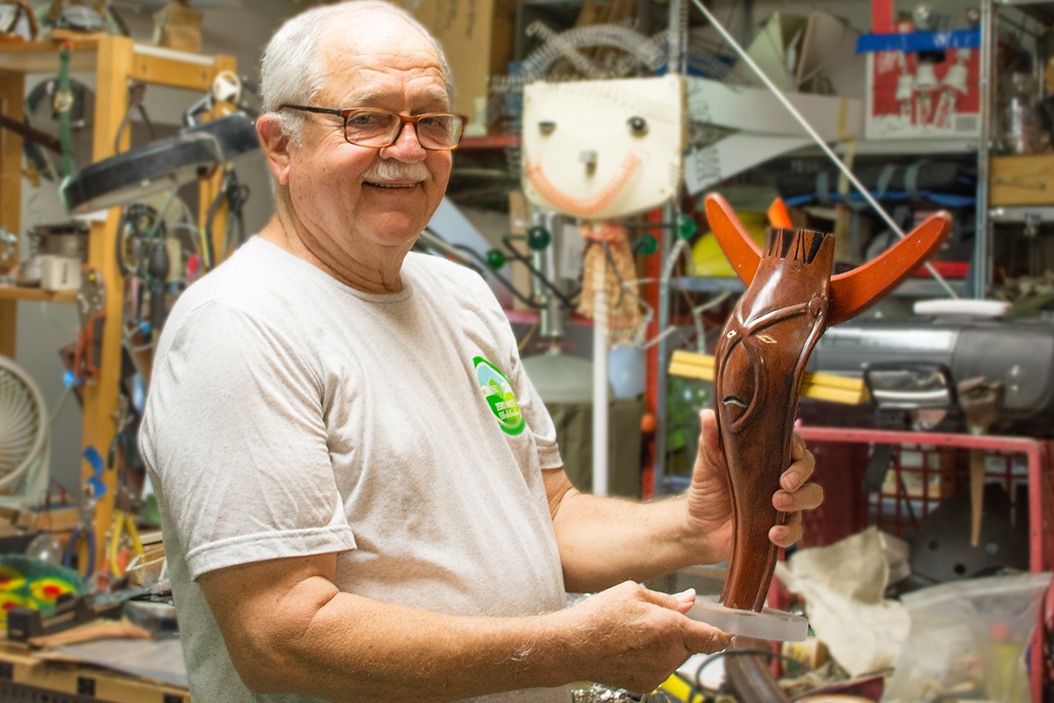 My current main challenge is to separate items into the proper category, especially now with the plastics ban adding to the confusion.


I do like the graphic representation to make sure we are putting things in their right spot. I pick up some recycling from other places and try to check if it needs to sorted better.


Education is vital and more of it along with visuals on containers.


We get the most from the kitchen and most goes into the compost.
 


Ours is sorted into trash or recycling, mainly the plastic.


Finding new and better ways to cut down on waste and education/outreach.


When our daughter visits, we discuss how she does things where she lives compared to our process.